What is the DeRosa Difference for facial plastic surgery? Dr. DeRosa explains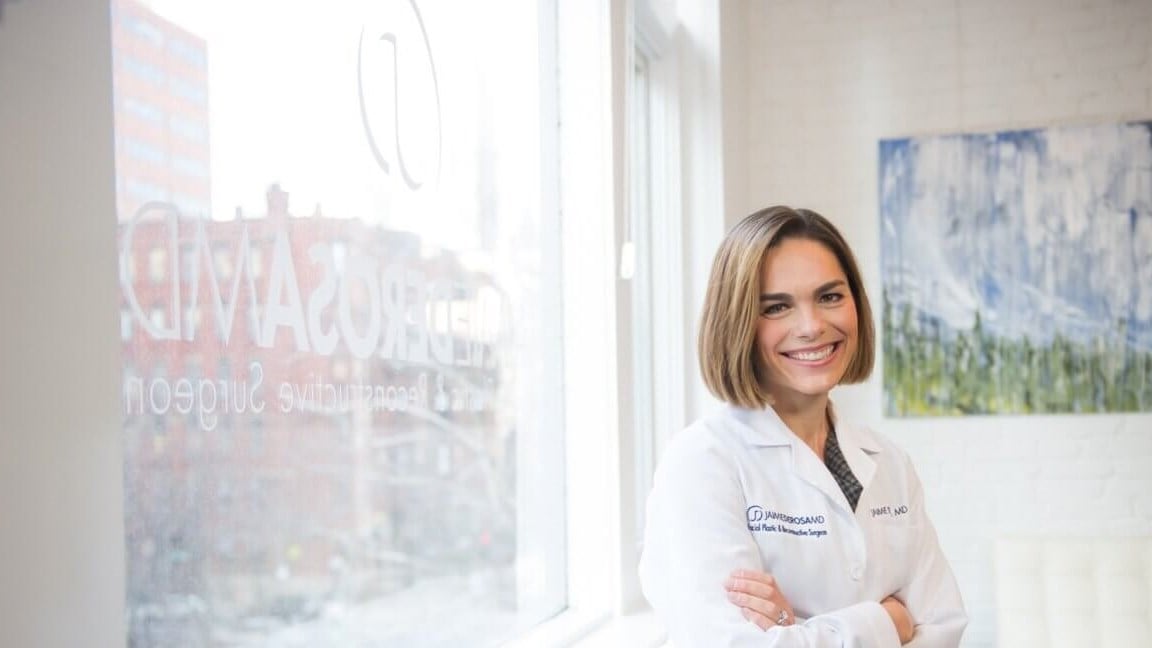 As the founder and lead facial plastic surgeon at the DeRosa Center, I've been asked what makes "The DeRosa Difference"?  To sum it up, the DeRosa Center offers a boutique, personalized, and patient-centered facial plastic surgical and skin care service to those both Boston and Palm Beach. 
Location, Education, Experience, Maintaining the Highest Safety Standards, and Giving Back to the Community all help to deliver top-notch care to our DeRosa Center patients.  
Location- The DeRosa Center is located on the beautiful upper Newbury Street in Boston's Back Bay and in the sunny Palm Beaches.  You truly can have the best of both worlds having your surgery done in our comfortable private offices on upper Newbury Street in Boston, lined with upscale shops and restaurants, or in the sunny Palm Beaches with warm breezes and spectacular sunrise over the ocean all year round. 
There is a lot to do in Boston while recovering from your surgery-take a walk in the historic and beautiful Boston Garden or along the Charles River on the Esplanade, pop into a restaurant at Copley Place or Quincy Market for a hot meal in the winter or a refreshing drink in the summer or just simply stroll along innumerate shops in Beacon Hill.  Accommodations are plentiful and readily available-multiple hotels have put their mark in the city.  
The Palm Beaches do not cease to amaze either.  Whether you stay at The Breakers or the Colony Hotel in Palm Beach, you'll definitely want to take time to stroll down the bougainvillea-lined Worth Avenue.  The climate is mild and mostly sunny, and the culture is filled with theater, outdoor performances, and all that South Florida has to offer.
Education- Dr. Jaimie DeRosa is a Double Board-Certified facial plastic surgeon.  What it means is that she is accredited by both the American Board of Otolaryngology and the American Board of Facial Plastic and Reconstructive Surgery.  Both organizations have extremely rigid standards for its accreditation, which means that each physician has to fulfill numerous requirements, both clinical and academic, to become certified. 
Re-certification exams are held every ten years so that proficiency is maintained and assured. Dr. DeRosa recently got re-certified with AAFPRS having achieved the highest score of all the recertifying facial plastic surgeons in the world in 2019. 
After graduating college with a Bachelor in Science with distinction from the University of Virginia, Dr. DeRosa obtained a Masters in Science at the Roswell Park Cancer Institute/SUNY @Buffalo. She completed her Medical Degree at SUNY@ Buffalo School of Medicine and Biomedical Sciences, graduating magna cum laude.  Dr. DeRosa underwent Otolaryngology-Head and Neck Surgery residency training at Boston University, and was appointed to be the Administrative Chief Resident during the final year. She then pursued fellowship training in Facial Plastic and Reconstructive Surgery at the University of Illinois at Chicago. 
Experience- Dr. DeRosa has over a decade of 'hands-on' clinical experience in facial plastic surgery.  In 2008, she was recruited to the Massachusetts Eye and Ear Infirmary to further develop the Harvard Medical School otolaryngology residency training program within the division of facial plastic surgery and currently is an Assistant Professor in Otology and Laryngology at the Harvard Medical School.  She is also an Assistant Professor of Otolaryngology at Boston University Medical School.
Seeking a personalized, boutique approach to caring for her patients, in 2013 she opened the DeRosa Center in Boston's Back Bay on Newbury Street.  To serve her Florida patients, the DeRosa Center Palm Beach was opened in 2019.  Dr. DeRosa spends time each month in both the Boston and Palm Beach DeRosa Center locations.
Maintaining the Highest Safety Standards- Both the DeRosa Center Boston and the DeRosa Center Plastic Surgery in Palm Beach are certified to perform all types of anesthesia for facial plastic surgery procedures.  This means that any type of anesthesia- from IV sedation to full general anesthetics- can be provided right in the office setting.  The Palm Beach Florida location is approved by the Florida Board of Registration in Medicine, and the Boston site is certified by the American Society for Accreditation of Ambulatory Surgery Facilities, otherwise known as the QUAD A. The QUAD A is one of only 3 such organizations in the nation to maintain the highest standards for accreditation making sure that the facility has the most stringent standards of patient care.
Anesthesia services at both locations are led by a Board-Certified Harvard trained physician anesthesiologist MD whose sole function during your surgery is to have undivided attention to your care. No physician extenders or nurse anesthetists are employed in either location for this purpose.
Giving Back to the Community- The DeRosa Center supports the Boston and Palm Beach communities by contributing to local organizations.  Moreover, Dr. DeRosa continues to train and help maintain excellence in training for the next generation of facial plastic surgeons by writing and administering board exams, lecturing throughout the world, and by earning and maintaining 2 academic professorship positions at Harvard Medical School and Boston University School of Medicine.
How does this impact you?
When looking for a surgeon for your facial plastic surgical procedure, be it a facelift, an eyelid lift, or a rhinoplasty (nose job), for example, it is an absolutely imperative to research the doctor's credentials to make sure that she is qualified to perform the surgeries you are looking for.  There is a lot of misinformation out there, which can be hard to untangle.  It helps to make sure that she has appropriate certifications and has spent enough time in the field to be proficient. 
It is important that your doctor is academically engaged by staying up to date with currents trends, interacting with peers and keeping on top of current developments in the field. This is where it is helpful to find out if your doctor is well published in peer reviewed literature.
Patient satisfaction is important too-look at the doctor's patient reviews to make sure that they are satisfied with the results they are looking for.
If you're interested in reading more about rhinoplasty- read "Is there a way to know if I am a rhinoplasty candidate? Dr. DeRosa gives her advice." 
If you're interested in reading more about aging face treatments- read "What does the DeRosa Difference mean for aging facial treatments?"
Want to learn more?  
Call 617-262-8000 or email us [email protected]