What is Laser Hair Removal with the Gentle Max Pro?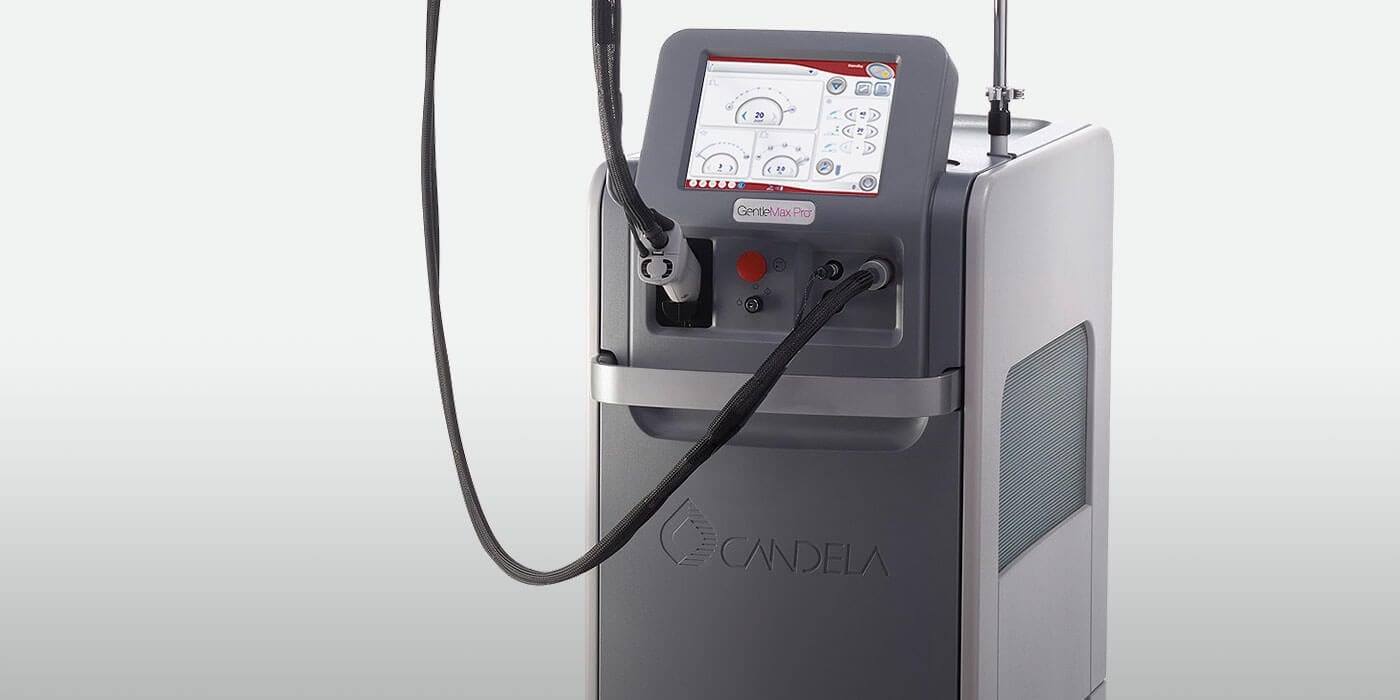 Laser hair removal is one of the most popular elective treatments in the United States. It is a convenient method for the long-term reduction or removal of unwanted hair on the body and face. This laser treatment typically leaves the skin feeling and looking smoother and provides great, lasting results compared to other common options. At DeRosa Clinic Facial Aesthetics in Boston, MA, our skilled aesthetic team performs safe and fast laser hair removal services with advanced GentleMax Pro® for women and men in commonly desired areas, including the legs, arms, back, face, chest, and intimate areas. Contact our state-of-the-art facility to learn more and to schedule your initial consultation.
What are the Benefits of Laser Hair Removal?
Making the choice to undergo laser hair removal treatments can be life changing in more ways than one, from saving you valuable time each day to boosting your self-confidence. For our Boston, MA laser hair removal patients, some of the most exciting benefits include:
Can dramatically reduce hair growth
Skin often becomes smoother and clearer, as stubble, ingrown hairs, and razorburn are no longer present
Less need (if any) to shave, wax, pluck, or use hair removal creams
Saves time, money, and effort associated with other forms of temporary hair removal
Results can last for years or even indefinitely
Can be used on most areas of the face and body where hair grows
Reviews
"Dr. DeRosa, Thank you for your compassion and understanding. It touched me deeply. I appreciate your kindness and generosity, it was a wonderful thing to experience. May it all come back to you a hundredfold."
- Anonymous /
Office Visit /
Aug 25, 2023
"Dr.DeRosa was absolutely amazing. I have always wanted a nose job since I was 10 and just got one last week 11 years later. She understood exactly what I wanted right away and was the best doctor I've ever had. At 1 week post op my nose looks better than I could've expected. Obviously it's still swollen so it's rounded at the tip but she got rid of the bump and made the tip not droopy and completely natural cause she understands that as a young girl I don't want it to be pointy or tilted up so much you can see in my nose like some people. Originally we didn't think we'd need to break my nose but during surgery she made the call that in order to get it looking exactly how she knew I pictured it she did end up breaking it and making it thinner at the top and I'm glad she did because she understood the vision. She is so easy to talk to and understands how important it is to feel comfortable in this setting. Everyone who works there was so nice and made me feel comfortable the moment I opened the door and even answered my email two days after surgery at 8:30 pm when I had a question about the pain. If you are going to get rhinoplasty in highly recommended Dr. DeRosa."
- B.M. /
Google /
Aug 16, 2023
"Steven is a true professional! He is extremely knowledgeable. Everyone on the team is fantastic. Friendly and helpful."
- M.M. /
Google /
Aug 13, 2023
"I went to see Dr. DeRosa for a Rhinoplasty procedure after having suffered significant damages to my nose due to a bike accident earlier last year. I honestly can say I'm so happy with the results! It took about four months after the procedure for it to show a substantial difference but it was well worth it.I highly recommend to anyone wanting/needing a rhinoplasty to give Dr. DeRosa a try. She will listen to your concerns and go over all your options all the while being very friendly and attentive. Her staff is very friendly and resourceful as well."
- S.M. /
Google /
Aug 04, 2023
"Where to begin… I recently had the pleasure of undergoing a rhinoplasty procedure at DeRosa Center and I am thrilled to share my positive experience with others. From the initial consultation to the post-operative care, every aspect of my journey with this esteemed rhinoplasty business was exceptional. Jaimie who is an incredibly skilled surgeon, attentive staff and outstanding results have left me feeling more confident and satisfied than ever before. My experience with Jaimie and Derosa Center has exceeded any expectations I had for a rhinoplasty. I personally had no bruising and very minimal swelling after the rhinoplasty. The very moment Jaimie removed the cast from my nose I knew I chose the right surgeon. Her skills and knowledge, again, exceeded any expectations I had. I had paid for consults for a few other surgeons in the Boston area but after my consult with Derosa Center I knew that's where I was going to have the procedure. Jaimie's bed side manner and personality is so welcoming and comforting. Absolutely thrilled with my results."
- S.N. /
Google /
Jul 28, 2023
Previous
Next
Who is a Candidate for laser hair removal?
Hair removal with the Gentle Max Pro is a process that is suitable for most individuals. During your consultation, you will go over your needs, concerns, and goals so we can determine if you should get the procedure. Ideal candidates for laser hair removal treatments:
Want to reduce facial or body hair
Want to stop using other techniques for hair removal (shaving, waxing, bleaching, depilatory creams)
Have dark hair and light skin
Are in good, overall health
How does Laser Hair Removal work?
On the day of your procedure, you can relax in one of our treatment rooms as the needed areas of your skin are cleaned to eliminate dirt, oil, and creams. During the procedure, a technician will stretch out the skin to create a clear pathway between the hair follicle root and the laser. The laser's energy will target and kill the hair follicle, which stops the hair from growing again. Typically, you will need 3 – 5 sessions over 3 – 4 weeks to see your optimal results. Your treatments will be spaced out in order to give the treated areas time to heal. This also allows time for hair follicles in the dormant phase of growth to change to the active growth phase so they can be treated. The specialized laser technology we use at DeRosa Clinic Facial Aesthetics targets only the hair follicle, which preserves the skin in the treated area.
What can I Expect after laser hair removal?
Although laser hair removal with the Gentle Max Pro will cause minimal discomfort, the treated areas of your skin may feel like it has a mild sunburn due to the use of lasers. When you leave our office, you are able to resume your daily activities, but you need to avoid exercise or lengthy exposure to the sun for a period of 24 hours to let the treated areas heal. At home after your session, we suggest soothing creams or ice packs to treat any discomfort.
Is laser hair removal safe?
Laser hair removal is a popular procedure that uses laser energy to destroy hair follicles. This treatment is considered safe when a qualified technician uses the appropriate equipment. Potential side effects of laser treatment are typically minor and temporary. Serious side effects are rare but should be discussed with our team members.
Is laser hair removal permanent?
Though not considered permanent, laser hair removal can provide long-lasting results. Any hair that does grow back is typically much finer and lighter in color. Patients are always free to schedule follow-up laser sessions at DeRosa Clinic Facial Aesthetics. We typically recommend touch-ups once or twice a year to maintain results.
How long does laser hair removal take?
The duration of your laser hair removal session depends on the size and location of the area being treated. Patients in Boston, MA, should allow enough time for their laser appointment, as the treatment itself should not be rushed. The good news is that each successive session usually requires less time than the first.
Does laser hair removal hurt?
Your laser hair removal session may cause mild discomfort, but it's not a painful procedure. Patients should feel a small sting when the laser targets and removes each hair follicle. We may use a local anesthetic to the surface of the skin prior to the start of the treatment session. Patients who are used to getting waxed report that laser hair removal produces much less discomfort than getting waxed.
Why do I need multiple laser hair removal sessions?
Hair growth happens in cycles. When some follicles are in a live growing phase, others are resting. Beacuse every follicle is in a different stage, multiple treatments are usually needed to target each hair follicle when it's active. Receiving your sessions over several weeks helps you get better, smoother results.
Can the Gentle Max Pro Laser be used on all skin types?
Yes, the Gentle Max Pro Laser is suitable for all skin types. Its combination of lasers allows for the customization of treatments based on skin and hair characteristics.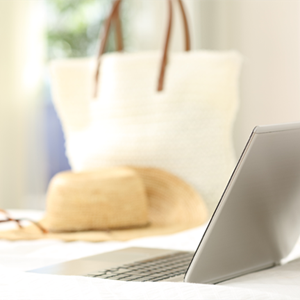 If you're tired of spending time and energy on shaving, plucking, and waxing, schedule an appointment to learn more information about laser hair reduction sessions with the Gentle Max Pro Laser at DeRosa Clinic Facial Aesthetics in Boston, MA. Laser hair removal can help you achieve smoother skin by effectively treating unwanted hair on the face and body.
Related Posts