About Revision Rhinoplasty
Rhinoplasty is one of the most prominent aesthetic surgeries available, and usually, patients like their results. However, for patients unhappy with the appearance of their nose or if they have trouble breathing following nose surgery, we can perform revision rhinoplasty at DeRosa Clinic Facial Aesthetics in Boston, MA. Typically, revision or secondary nose surgery includes minor improvements to perfect the appearance of the nose or includes reconstruction to address the architecture of it, allowing for easier breathing. You don't have to settle for second-rate results or suffer from functional problems after rhinoplasty. Schedule a consultation with one of our excellent plastic surgeons for more information about revision rhinoplasty and your opportunities for achieving better results.
Reviews
"Jaimie, Thank you so much for inviting me to the DeRosa Clinic. It was truly the BEST facial I have ever received. I also felt so welcomed by you and your team. Thank you for your kindness and generosity. I look forward to the next time I will get to see you! I am so inspired by what you have created and I look forward to celebrating your success as you expand your business! Wishing you have the happiest holiday season! With love,"
- Anonymous /
Office Visit /
Sep 14, 2018
"My experience at DeRosa clinic was excellent, the staff was very accommodating and caring. I consider my face surgery to be life changing. Dr DeRosa is by far one of the best caring professional surgeons I came across. It a great feeling to be able to trust your face knowing that the results will be amazing. And my results are speak for themselves, people think I am 15 years younger:)"
- A.L. /
Google /
Mar 11, 2020
"After a horrific experience from a previous plastic surgery, I cannot say enough about how different this experience was. To have a doctor explain the procedure, what would be necessary to correct the issues from the previous surgery, as well as her ability to fix what the previous doctor had done (which left me disfigured and insecure in my appearance) is something I cannot put into words. Her energy and upbeat attitude are so important to the experience. You leave feeling that you are more than just a patient, which translates to a better recovery and overall experience. I am so grateful to have found Dr. DeRosa."
- K.G. /
Google /
Mar 10, 2020
"I went today for a consultation with Doc Derosa and was pleasantly surprised. Doctor Derosa talked me through what I wanted and suggested that I go a less invasive route on account of my skin and how it would take the treatment I originally wanted. She could not have been any more honest or friendly!! I am going back in two weeks to see the esthetician :o) I didn't catch the lady at the front desk's name, but she was also super friendly and professional!!"
- A.B. /
Yelp /
Mar 05, 2020
"DeRosa is by far the best place in Boston to get a facial in my experience. The space on Newbury is clean and relaxing, and everyone is incredibly welcoming. Steven's attention to detail and knowledge of skincare is unmatched - the 60 minute facial is worth every penny. I have and will continue to recommend him to all of my friends!"
- M.C. /
Google /
Mar 03, 2020
Previous
Next
Revision RhinoPlasty Candidate
If you would like to amend or fix the complications from your previous rhinoplasty procedure, we might recommend you as a candidate for secondary rhinoplasty. The revision surgery is mainly performed to repair or alter the form and performance of your nose. Before pursuing a revision surgery, patients should prepare for a lifelong decision and have sensible expectations. Also, you should know that revision rhinoplasty is sometimes more difficult than the previous rhinoplasty.
Before nose revision surgery, we will meet with you during a consultation to determine your individual needs and aesthetic goals before designing a treatment plan. During the actual operation, we will use either an open or closed approach. While employing the open technique (the most common approach), one of our plastic surgeons will separate the skin from the cartilage and bone, allowing for increased visibility. Next, we will shape the nose to the requested position. The closed technique is simpler to perform and commonly used for less dramatic results. In some cases of revision rhinoplasty, we may use a bone or cartilage graft to help with the reconstruction and to strengthen the framework of the nose.
Your Revision RhinoPlasty
Revision rhinoplasty is most commonly performed under general anesthesia or "twilight sleep." The duration of your surgery depends on the extent of reconstruction and the technique used. After completing the surgery, we ask our patients to wear a nose splint for up to a week. Additionally, we will schedule a follow-up appointment to remove the stitches and splint. This will also allow us to check up on your recovery. Typically, revision rhinoplasty is more difficult than your first nose surgery. Patients should expect a longer recovery period and could experience substantial bruising and heavy swelling. The discomfort will last for about two weeks.
Frequently Asked Questions
How much does a revision rhinoplasty cost?
The cost of a revision rhinoplasty varies greatly and depends on how much reconstruction is needed. During your consultation, we will listen to your concerns and goals before assessing your nose. After creating a surgical plan, we can give you an estimate of your costs. To make your surgery easier to afford, we will discuss payment plans and include information on low-interest medical financing.
How long should I wait after my original rhinoplasty?
After your initial nose surgery, it is crucial to give your nose time to heal. In many patients, it may take over one year for swelling to completely subside so you can see the final shape of your nose. Once your nose is completely healed from rhinoplasty, you need to take some time to assess how you feel about the appearance before scheduling an appointment at DeRosa Clinic Facial Aesthetics for revision rhinoplasty.
How common are revision rhinoplasty procedures?
Nose surgery is one of the most popular cosmetic surgeries, and most patients feel pleased with their results. However, some nose surgeries might require a second surgery to finish the results or to fix small cosmetic flaws. In a small number of patients, revision rhinoplasty is necessary to improve large cosmetic flaws or functional issues caused by the first surgery. If you're unhappy in any way with your rhinoplasty, please schedule a consultation to get more information on revision rhinoplasty.
How can I ensure that I will receive better results with a revision procedure?
Before your surgery, we strongly recommend researching plastic surgeons who perform revision rhinoplasty. Both of our doctors specialize in facial plastic surgeries and have years of training in nose surgery, especially in secondary surgery. We understand the advanced techniques and have the expert skills required to perform a second rhinoplasty without collapsing the structure.
Will I need cartilage grafting?
For some revision rhinoplasty procedures, cartilage grafting is necessary. Cartilage grafting is completed by removing bone and/or cartilage from a part of the body, like the ribs, and transferring it to rebuild the structure of your nose. Typically, we only need to do this in severe cases or if the cartilage has damage from the initial rhinoplasty procedure. You might need cartilage grafting to help support the structure of your nose so you do not have breathing trouble after surgery. During your consultation, we will discuss the possibility of cartilage grafting.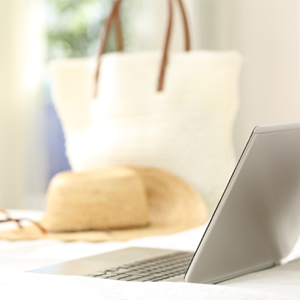 DeRosa Clinic Facial Aesthetics strives to help you receive the look you deserve, especially if you had an unsatisfactory experience after your first surgery. At the time of your consultation, we will ask questions to understand your concerns and aesthetic goals. This will help us determine your potential treatment options. For patients interested in secondary rhinoplasty surgery, please schedule a consultation with us! Call our Boston, MA office today.
Related Procedures
Related Posts