At DeRosa Clinic Facial Aesthetics in Boston, MA, we offer men and women many nonsurgical alternatives for skin rejuvenation. Dysport is an injectable wrinkle relaxer that works just like BOTOX to soften and reduce dynamic wrinkles and lines on the face. Dynamic wrinkles form over time because of repetitive facial movements and expressions, such as laughing, smiling, and frowning that make the facial muscles tight. This causes the skin over the muscle to have a furrowed line that is obvious, even when your face is resting. Dysport is specifically formulated to address one of the most common dynamic wrinkles, which occur in between the eyebrows or the frown lines. It temporarily relaxes the muscle so the skin is smooth but with natural-looking results that don't give you a "frozen" face. Learn more about Dysport injectable treatments at DeRosa Center Facial Plastic Surgery & Med Spa to help you appear more youthful.
What are the benefits of getting Dysport?
Here at DeRosa Center for Facial Aesthetics, our patients who receive Dysport injections enjoy a number of benefits from their procedures, including:
Younger, fresher-looking skin
Smoothing of wrinkles and folds in the face
Reduction of glabellar ("11") lines on the face
Treatment for excessive sweating or moisture
Dysport is ideal if you want a nonsurgical procedure to improve mild, moderate, or severe vertical glabellar (frown) lines between the eyebrows. Since dynamic wrinkles and lines happen because of chronic use, they may become visible at any age and make you appear mad, tired, or sad. Dysport is a fast, effective treatment that addresses dynamic wrinkles without giving you a "frozen" face. Since Dysport's formula expands to reach a group of wrinkles, it's also ideal for Crow's feet, the fine lines in the outer corners of the eyes. Many patients at DeRosa Center Facial Plastic Surgery & Med Spa see visible improvements in their appearance a few days after their treatment that can last for up to four months.
Reviews
"I have been coming to DeRosa Clinic for years and really appreciate how they go above and beyond to make sure patients are happy. Dr. DeRosa and her staff are friendly, professional, responsive and provide excellent service. The clinic is clean with a great location on Newbury St. Highly recommend booking facials with Steven. Glad I found this place! Thank you Dr. DeRosa, Steven and staff!"
- K.T. /
Google /
Aug 21, 2022
"Great facial experience."
- D.F. /
Google /
Aug 11, 2022
"I have only positive things to report about the amazing staff at the Derosa Clinic. I have been fortunate enough to have been a customer of Steven G for over 5 years. He is a miracle worker. The staff at the front (Megan/Colleen) know the business and treat you like family. I get complimented frequently on my skin and it's because of the treatments and products I get from the Derosa Clinic - they truly care about their clients!"
- PD /
Office Visit /
Jul 28, 2022
"Amazing experience with Dr. DeRosa and her team! I'm one day post mini facelift and already love the result!"
- P.B. /
Google /
Jul 27, 2022
"Excellent care, every time! I've been going to Dr. Derosa for the past few years for Botox and filler, and I've been consistently happy with the results."
- W.O. /
Google /
Jul 15, 2022
Previous
Next
How is dysport performed?
At the same time as your consultation, we can administer Dysport injections in one of our procedure rooms. The treatment lasts about 15 – 30 minutes. Usually, a local anesthetic is unnecessary because the Dysport is injected with a fine needle that causes little pain. However, we can apply numbing cream if needed. Before the treatment, we will clean your skin, then administer five injections of Dysport along the brow. Next, we will use a cold compress to lessen the bruising and swelling. Following your injections at DeRosa Center Facial Plastic Surgery & Med Spa, you can resume regular tasks, but you should avoid strenuous activities for at least 24 hours.
What can I expect after Dysport Injections?
After a Dysport session, you may notice mild swelling and redness around the injected area, but this should disappear in a few days. You should sleep propped up for the first night, and you may want to apply cold compresses if needed. Within 1 – 3 days, you should see improvements as the severity of your dynamic wrinkles decrease and your complexion becomes softer and smoother. Usually, your results last for about 3 – 4 months. To extend your results, we can administer more injections at DeRosa Center Facial Plastic Surgery & Med Spa in Boston, MA.
How much does Dysport cost?
Your cost is based on how much Dysport is needed for your treatment. During your initial consultation, your injector will develop your unique treatment plan so they can offer a cost estimate. Ask about our current injectable treatment specials at DeRosa Center Facial Plastic Surgery & Med Spa and which methods of payment we accept.
What's the difference between Dysport and BOTOX?
Both Dysport and BOTOX are injections that treat dynamic wrinkles. The results of a Dysport injection generally become visible faster compared to BOTOX. Dysport also tends to last longer compared to BOTOX, and it has a better spread. During your consultation, your injector will help you understand whether Dysport or BOTOX is ideal for your needs and goals
Should I get Dysport or a wrinkle filler?
Many patients don't understand the difference between wrinkle relaxers and wrinkle fillers. Simply put, a wrinkle relaxer corrects dynamic wrinkles while a wrinkle filler corrects static wrinkles. Dynamic wrinkles are caused by repetitive movements, such as smiling, laughing, frowning, and other facial expressions. Dysport relaxes the creased muscle under the skin for a smoother appearance. Static lines are caused by a lack of elasticity in the skin, so a wrinkle filler plumps the skin — so it is even. In your consultation, your injector will ask about your concerns and goals to help you choose whether a wrinkle relaxer, a dermal filler, or both will produce your desired outcome.
Can Dysport be combined with other treatments?
At DeRosa Center Facial Plastic Surgery & Med Spa, we offer many nonsurgical treatments that can be used to enhance your Dysport results. Depending on your needs and wants, your custom treatment plan may include Dysport injections for dynamic wrinkles, an injectable filler for static lines or volume in your cheeks and lips, as well as a laser skin treatment. Be open and honest during your consultation so we can develop a treatment plan that provides amazing results.
How often should I get Dysport injections?
Your Dysport results may be visible for 3 – 4 months. During your initial consultation, your injector will suggest how often you should return to our office in Boston, MA, to sustain your results. You may increase the frequency of your treatments or wait longer once you see the results from your initial Dysport treatment.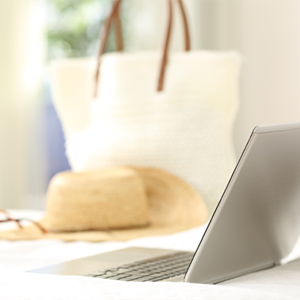 If you want a nonsurgical option that refreshes your skin by correcting the frown lines in between your brows, Dysport injectable wrinkle relaxer is a great choice. During your appointment, we can discuss your concerns and goals, then create a unique anti-aging plan. To find out more about Dysport, we encourage you to call DeRosa Center Facial Plastic Surgery & Med Spa in Boston, MA. Please schedule a consultation with one of our talented doctors.
Related Procedures
Related Posts