what is Neck Liposuction?
Despite the reference, a double chin is created by too much fat around the neck. During liposuction of the neck at DeRosa Center Facial Plastic Surgery & Med Spa, we will remove the fat on the neck. This helps to eliminate the jowls and the presence of a double chin. By tightening muscles and reducing soft tissue, neck liposuction creates a more chiseled jawline and throat. Neck liposuction alleviates small and large pockets of fat so we can use it for large treatment areas. Neck liposuction is an exciting option for men and women who want a slimmer neckline. For more information about neck liposuction and the benefits for your neckline, set up a consultation with one of our skilled doctors at our Boston, MA clinic.
What Are The Benefits Of Neck Liposuction?
Removes a double chin

Defines the jawline

Defines the chin

Contours the profile

Balances facial features

Achieves a more youthful appearance

Eliminates stubborn, unwanted fat in the neck and chin areas

Can be paired with a chin implant or other facial plastic surgeries

Recovery time is short

Scarring is minimal and virtually invisible
Reviews
"I love my appointments at DeRosa Center. I always feel confident and look great with the services I receive. I highly recommend DeRosa Center!"
- K.H. /
Google /
Jun 17, 2022
"Derosa Clinic is a state-of-the-art skin care and facial aesthetics center. I recently had the most incredible facial with Steven. During my appointment he took the time to listen to my concerns and responded with a treatment plan including skin care products and IPL, (Intense Light Therapy) sessions. Steven is very experienced, gentle and his knowledge of treatments and products is endless. Beyond that, he is very kind and takes an interest in the person as well as the skin. You truly feel like you are the only person in the world while he's treating you. My skin is brighter, smoother and softer and I plan on a long relationship with Steven and Derosa Clinic. I would highly recommend them for any and all skincare needs."
- L.Z. /
Google /
Jun 04, 2022
"Dear Dr. DeRosa, This purple heart has been on my altar for a very long time. I would like to give it to you so you can remember each time you look at it how AMAZING you are and how many hearts you are healing! As I told you before you have found your Dharma (your calling in life --> why the universe organized these trillions of cells into an organism called Dr. DeRosa!) You are a gift, a gifted person and you use your gift well. You are not just fixing broken hearts, you are fixing broken faces. Forever Grateful!"
- Anonymous /
Office Visit /
Jun 01, 2022
"It has been a pleasure to work with you...I am very pleased with the entire process"
- F.S. /
Google /
May 21, 2022
"I've been going to DeRosa Center for almost ten years now for all of my skin care needs. They provide great services in a friendly and comfortable atmosphere. Always willing to answer all my questions and explain all the different products and techniques to me."
- B.L. /
Google /
May 21, 2022
Previous
Next
should i get Neck Liposuction?
Neck liposuction is great for patients who want a slimmer and tighter appearance. During the treatment, neck liposuction can remove excess fat from beneath the jawline, and you can have minimal or substantial amounts of it removed. For lasting results, patients should try to maintain a healthy lifestyle with a clean diet and exercise regimen. If you suffer from sagging or excess skin under your jawline, you may be a good candidate for either a neck lift or a combination of treatments, such as neck liposuction.
how does neck liposuction work?
Through a very small incision under the jawline, we will use a cannula to remove excess fat. At times, we will employ the "superwet" tumescent technique. The "superwet" tumescent technique includes a mix of anesthetic medication with another solution. Next, we inject the solution into the treatment area to help reduce bleeding. The incision is then closed with small sutures. We can perform neck liposuction on its own, but many patients choose to combine it with another surgery, such as a neck lift, to meet their aesthetic goals.
how long is recovery from Neck Liposuction?
At DeRosa Center Facial Plastic Surgery & Med Spa, neck liposuction is completed as an outpatient procedure under general anesthesia and does not take a long time to perform. Patients may need to wear compression garments following surgery to help minimize swelling. Recovery time will vary and may increase if we simultaneously performed other treatments. For the first week, we might instruct patients to refrain from putting pressure on the surgical area. Within the first few months following the procedure, patients can see optimal results. Due to the small incision site, scarring is usually minimal and easy to conceal.
How much does neck liposuction cost?
The cost of neck liposuction will vary based on many factors, including the amount of treatment needed for your desired outcome. Following a thorough assessment, we will create an individualized surgical plan for your goals. During your consultation, we can also review payment options and provide information about low-interest financing for your neck liposuction procedure.
Will I have visible scarring?
To easily conceal the scars, we will place the neck liposuction incisions in less visible areas, such as the natural folds of your skin or just below your jawline. In your consultation, we will show you where we make the incisions required for the surgery. One of our doctors or our staff will explain scar care management so your incisions heal properly.
Does the fat come back after a neck liposuction procedure?
During liposuction, we remove fat cells, which cannot grow back. However, should you gain a lot of weight after a liposuction procedure, your neck can become larger since the remaining cells can expand. That's why we recommend that patients are at a healthy, stable weight before neck liposuction. This makes it easier to maintain your surgical results with exercise and a balanced diet.
What is the difference between neck liposuction and KYBELLA injections?
A new minimally invasive treatment, KYBELLA can reduce small to moderate amounts of fat only in the submental area. KYBELLA is a good option if you need to eliminate fat in the upper neck that is creating the look of a double chin. Although, if you need significant fat removed from several areas, neck liposuction is a better option. In your consultation, we will listen to your goals and discuss your choices, including liposuction and KYBELLA.
Should I get a neck lift or neck liposuction?
We will help you decide if you need neck liposuction, a lift, or both in your initial consultation. Overall, a neck lift removes excess skin compared to neck liposuction, which reduces fat. In many cases, a combination of a lift and liposuction can give you the best results for a smooth, even neckline. Talk to our doctors about your goals in your consultation so we can create a personalized surgical plan.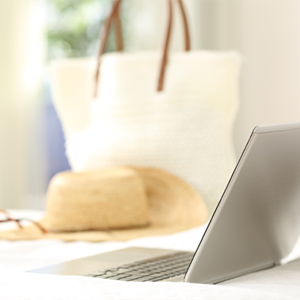 Neck liposuction is a good way to remove difficult fat from the neck because it helps tighten the jawline and helps reduce the appearance of a double chin. Our doctors love helping Boston, MA patients gain more confidence in their overall appearance. That is why we proudly offer several plastic surgery procedures. To provide the outcome you desire, our team is committed to working with you. Call DeRosa Center Facial Plastic Surgery & Med Spa to learn more about neck liposuction, and schedule a consultation.
Related Procedures
Related Posts