Despite the reference, a double chin is created by too much fat around the neck. During liposuction of the neck at DeRosa Clinic Facial Aesthetics, we will remove the fat on the neck. This helps to eliminate the jowls and the presence of a double chin. By tightening muscles and reducing soft tissue, neck liposuction creates a more chiseled jawline and throat. Neck liposuction alleviates small and large pockets of fat so we can use it for large treatment areas. Neck liposuction is an exciting option for men and women who want a slimmer neckline. For more information about neck liposuction and the benefits for your neckline, set up a consultation with one of our skilled doctors at our Boston, MA clinic.
Reviews
"Jaimie, Thank you so much for inviting me to the DeRosa Clinic. It was truly the BEST facial I have ever received. I also felt so welcomed by you and your team. Thank you for your kindness and generosity. I look forward to the next time I will get to see you! I am so inspired by what you have created and I look forward to celebrating your success as you expand your business! Wishing you have the happiest holiday season! With love,"
- Anonymous /
Office Visit /
Sep 14, 2018
"Excellent care , especially the follow up care"
- L.S. /
Google /
Mar 01, 2020
"Dr. DeRosa is absolutely fantastic. Her office is easy to get ahold of with any questions and makes the process as easy and painless as it can be. I'd highly recommend her to anyone in the area!"
- C.K. /
Google /
Nov 05, 2020
"Went in for a Botox consultation and Doctor Jamie and just did the Botox right then and there. Very happy and prices were great! We didn't do too much the first time which I was very happy about. The nurse doing the injections was warm friendly and talked through every step. Great clinic!"
- O.P. /
Yelp /
Oct 27, 2020
"I am a female in my 20's, and since I was 12 years old, I KNEW I wanted to change my nose. I currently live in Boston and met with an array of plastic surgeons in the area to discuss my goals. Dr.DeRosa and her staff are the best, and here is why: • Everyone is very professional. I have very high anxiety in general, and everyone in the office dealt with that in a professional way, especially when it came to changing dates due to Covid – 19. Sarah, once of the office managers, handled my anxiety and pestering in a very professional manner. • Dr.DeRosa always has a big smile on her face, has a lot of energy and is very welcoming. My family is far away from me in other states and countries, and that added a lot of anxiety during the operation. Everyone in the room handled things well and calmed me down as I was having a hard time dealing with how I felt ( when you enter the operation room, it gets REAL). I never had any kind of surgery before, I went into the room without experience, but with lots of support from the staff. • The anesthesiologist and the nurse working with me were awesome. • Dr.DeRosa is not after you money – I mentioned my interest in another procedure (in addition to Rhinoplasty), and she told me to hold off until my face is 100% healed to make that decision. • The clinic space itself is very clean and well put together. • The experience is private – so if you are worried about these things – don't be. • Even though the cast is not off yet, I can see the new shape of my nose ( even though it is somewhat swollen), and it looks fabulous. Dr.DeRosa and I talked about my goals, and she identified several areas of improvement for my nose vs. just giving me a "once size fits most" recommendation. For those of you that want to know this, yes, Rhinoplasty is somewhat painful. Yes, there will be swelling and a couple of sleepless nights. Everyone is different, I saw MAJOR improvement on day four. Dr.DeRosa checks in on her patients regularly, and is open to phone calls/emails you may have during your recovery. She checked up on me a day after my surgery, then couple of days later I called the office with a question, I got a phone call back a couple hours later (once Dr.DeRosa was finished with a surgery), and all my questions got answered. Our check ins did not seem rushed – she took the time to ensure I felt good and got the information I need. Very thankful for my experience. 😊"
- C.A. /
Google /
Aug 03, 2020
Previous
Next
Is Neck Liposuction For You?
Neck liposuction is great for patients who want a slimmer and tighter appearance. During the treatment, neck liposuction can remove excess fat from beneath the jawline, and you can have minimal or substantial amounts of it removed. For lasting results, patients should try to maintain a healthy lifestyle with a clean diet and exercise regimen. If you suffer from sagging or excess skin under your jawline, you may be a good candidate for either a neck lift or a combination of treatments, such as neck liposuction.
Through a very small incision under the jawline, we will use a cannula to remove excess fat. At times, we will employ the "superwet" tumescent technique. The "superwet" tumescent technique includes a mix of anesthetic medication with another solution. Next, we inject the solution into the treatment area to help reduce bleeding. The incision is then closed with small sutures. We can perform neck liposuction on its own, but many patients choose to combine it with another surgery, such as a neck lift, to meet their aesthetic goals.
At DeRosa Clinic Facial Aesthetics, neck liposuction is completed as an outpatient procedure under general anesthesia and does not take a long time to perform. Patients may need to wear compression garments following surgery to help minimize swelling. Recovery time will vary and may increase if we simultaneously performed other treatments. For the first week, we might instruct patients to refrain from putting pressure on the surgical area. Within the first few months following the procedure, patients can see optimal results. Due to the small incision site, scarring is usually minimal and easy to conceal.
Frequently Asked Questions
How much does neck liposuction cost?
The cost of neck liposuction will vary based on many factors, including the amount of treatment needed for your desired outcome. Following a thorough assessment, we will create an individualized surgical plan for your goals. During your consultation, we can also review payment options and provide information about low-interest financing for your neck liposuction procedure.
Will I have visible scarring?
To easily conceal the scars, we will place the neck liposuction incisions in less visible areas, such as the natural folds of your skin or just below your jawline. In your consultation, we will show you where we make the incisions required for the surgery. One of our doctors or our staff will explain scar care management so your incisions heal properly.
Does the fat come back after a neck liposuction procedure?
During liposuction, we remove fat cells, which cannot grow back. However, should you gain a lot of weight after a liposuction procedure, your neck can become larger since the remaining cells can expand. That's why we recommend that patients are at a healthy, stable weight before neck liposuction. This makes it easier to maintain your surgical results with exercise and a balanced diet.
What is the difference between neck liposuction and KYBELLA injections?
A new minimally invasive treatment, KYBELLA can reduce small to moderate amounts of fat only in the submental area. KYBELLA is a good option if you need to eliminate fat in the upper neck that is creating the look of a double chin. Although, if you need significant fat removed from several areas, neck liposuction is a better option. In your consultation, we will listen to your goals and discuss your choices, including liposuction and KYBELLA.
Should I get a neck lift or neck liposuction?
We will help you decide if you need neck liposuction, a lift, or both in your initial consultation. Overall, a neck lift removes excess skin compared to neck liposuction, which reduces fat. In many cases, a combination of a lift and liposuction can give you the best results for a smooth, even neckline. Talk to our doctors about your goals in your consultation so we can create a personalized surgical plan.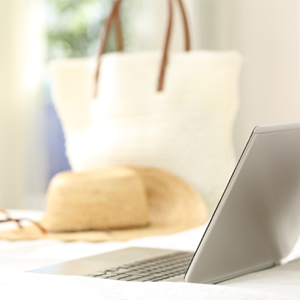 Say Goodbye to Unwanted Fat
Neck liposuction is a good way to remove difficult fat from the neck because it helps tighten the jawline and helps reduce the appearance of a double chin. Our doctors love helping Boston, MA patients gain more confidence in their overall appearance. That is why we proudly offer several plastic surgery procedures. To provide the outcome you desire, our team is committed to working with you. Call DeRosa Clinic Facial Aesthetics to learn more about neck liposuction, and schedule a consultation.
Related Procedures
Related Posts