About Ultrasonic Microdermabrasion
Ultrasonic Microdermabrasion provides a modern spin on a classic treatment, this treatment gives you thorough, consistent exfoliation with no irritation or inflammation. This procedure is particularly great for sensitive, rosacea-prone skin and for skin that is newer to professional exfoliation. Crystal and chemical free, it is the perfect alternative for those wanting gentle skin-resurfacing without irritation or inflammation. This treatment is perfect for sensitive skin and retinol users.
This non-invasive technique uses water that is applied to the skin with gauze and a spatula using ultrasonic technology (28,000 vibrations per second) is used to gently lift off superficial dead skin cells, giving you a light exfoliation. At the same time the water is flushed into the pores resulting in a deep cleaning. Ultrasonic Microdermabrasion can be done prior to any chemical peel treatment or dermaplaning. It's a great way to boost the effectiveness of any treatment. Ultrasonic microdermabrasion is gentle enough to be done on a weekly basis, but in combination with other treatments, recommended maintenance is every 4-6 weeks.
When fine lines, scars, and rough spots build up on the surface of the skin, it can create a dull complexion. At DeRosa Clinic Facial Aesthetics in Boston, MA, Ultrasonic microdermabrasion treatments remove the dead and damaged skin cells from the upper layers of your complexion, revealing a younger appearance with even, clear skin that feels smooth and soft.
Our staff highly recommends the Pollogen GENEO+U - Smartouch Ultrasonic Microdermabrasion System for patients who want a fast, effective, and noninvasive treatment that addresses signs of aging and improves the health of your skin. Designed to even the tone and texture of your skin, dermabrasion refreshes your appearance without undergoing surgery. For more information on microdermabrasion, contact DeRosa Clinic Facial Aesthetics to schedule an appointment.
Reviews
"Jaimie, Thank you so much for inviting me to the DeRosa Clinic. It was truly the BEST facial I have ever received. I also felt so welcomed by you and your team. Thank you for your kindness and generosity. I look forward to the next time I will get to see you! I am so inspired by what you have created and I look forward to celebrating your success as you expand your business! Wishing you have the happiest holiday season! With love,"
- Anonymous /
Office Visit /
Sep 14, 2018
"Excellent care , especially the follow up care"
- L.S. /
Google /
Mar 01, 2020
"Dr. DeRosa is absolutely fantastic. Her office is easy to get ahold of with any questions and makes the process as easy and painless as it can be. I'd highly recommend her to anyone in the area!"
- C.K. /
Google /
Nov 05, 2020
"Went in for a Botox consultation and Doctor Jamie and just did the Botox right then and there. Very happy and prices were great! We didn't do too much the first time which I was very happy about. The nurse doing the injections was warm friendly and talked through every step. Great clinic!"
- O.P. /
Yelp /
Oct 27, 2020
"I am a female in my 20's, and since I was 12 years old, I KNEW I wanted to change my nose. I currently live in Boston and met with an array of plastic surgeons in the area to discuss my goals. Dr.DeRosa and her staff are the best, and here is why: • Everyone is very professional. I have very high anxiety in general, and everyone in the office dealt with that in a professional way, especially when it came to changing dates due to Covid – 19. Sarah, once of the office managers, handled my anxiety and pestering in a very professional manner. • Dr.DeRosa always has a big smile on her face, has a lot of energy and is very welcoming. My family is far away from me in other states and countries, and that added a lot of anxiety during the operation. Everyone in the room handled things well and calmed me down as I was having a hard time dealing with how I felt ( when you enter the operation room, it gets REAL). I never had any kind of surgery before, I went into the room without experience, but with lots of support from the staff. • The anesthesiologist and the nurse working with me were awesome. • Dr.DeRosa is not after you money – I mentioned my interest in another procedure (in addition to Rhinoplasty), and she told me to hold off until my face is 100% healed to make that decision. • The clinic space itself is very clean and well put together. • The experience is private – so if you are worried about these things – don't be. • Even though the cast is not off yet, I can see the new shape of my nose ( even though it is somewhat swollen), and it looks fabulous. Dr.DeRosa and I talked about my goals, and she identified several areas of improvement for my nose vs. just giving me a "once size fits most" recommendation. For those of you that want to know this, yes, Rhinoplasty is somewhat painful. Yes, there will be swelling and a couple of sleepless nights. Everyone is different, I saw MAJOR improvement on day four. Dr.DeRosa checks in on her patients regularly, and is open to phone calls/emails you may have during your recovery. She checked up on me a day after my surgery, then couple of days later I called the office with a question, I got a phone call back a couple hours later (once Dr.DeRosa was finished with a surgery), and all my questions got answered. Our check ins did not seem rushed – she took the time to ensure I felt good and got the information I need. Very thankful for my experience. 😊"
- C.A. /
Google /
Aug 03, 2020
Previous
Next
Is Microdermabrasion Right For You?
For patients at any age who want clearer, healthier skin, we recommend Ultrasonic microdermabrasion treatments. Microdermabrasion can help improve the appearance of small facial scars, fine lines, spots, and blotches on your face. Since it eliminates the outer damaged layers of skin, your skin will feel softer with a brighter, more even tone. The majority of patients also find that after a microdermabrasion treatment, skin care products absorb more quickly and perform better. If you have skin allergies, sensitive skin, or regular cold sores and fever blisters, dermabrasion might further irritate the skin. Also, to avoid the risk of infection, you should avoid dermabrasion if you currently have acne or other skin outbreaks. We can perform the treatment on the entire face or a small area, as well as the chest, hands, and neck. To enhance your results, patients can include another nonsurgical procedure, such as a chemical peel or injectable wrinkle treatment, for more dramatic improvements.
After your consultation, our staff will perform your treatment in one of our private rooms. Patients can relax while we cleanse and prep the skin for treatment. If needed, we can apply local anesthesia to numb the needed areas so you feel more relaxed during the procedure. Ultrasonic microdermabrasion is performed with a Pollogen GENEO+U handpiece that spins a rough surface against the skin. As the tool moves across your skin, it safely sloughs off the top layer. Following the treatment, patients can resume their normal activities.
Your Dermabrasion Treatment
Following the treatment, your skin will appear red, irritated, and swollen, like a light sunburn. As you heal over the next week, you can improve the symptoms with over-the-counter pain medications and creams. Additionally, you should minimize sun exposure and regularly apply UV protection to your skin because the new layer of skin is sensitive. Most patients have visibly clearer skin that is smoother to touch, and this will only get better as the skin heals. To extend your improvements, talk to us about how often you can schedule treatments.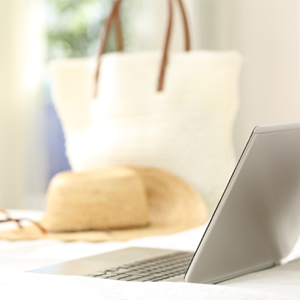 Noninvasive dermabrasion treatments can reveal a healthier complexion by reducing spots, scars, lines, wrinkles, and early signs of damage. At your initial consultation with one of our aestheticians, you will receive a thorough explanation about the Pollogen GENEO+U - Smartouch Microdermabrasion System process. Plus, we can examine your complexion and develop the best treatment plan for you. To get started down the path toward healthier, clearer skin, contact DeRosa Clinic Facial Aesthetics in Boston, MA to hear more about the benefits of microdermabrasion and schedule your treatment.
Related Procedures
Related Posts