Nonsurgical treatments and over-the-counter remedies may provide us with the skin tightening results we need in our 30s. However, as we age and the effects cause a loss of skin laxity, we may notice the gradual increase of wrinkles despite our best efforts. A mini facelift at DeRosa Center Facial Plastic Surgery & Med Spa is an excellent option for a patient that needs a bit of rejuvenation but isn't quite ready for a full facelift. Our Boston, MA team, led by Dr. Jaimie DeRosa, specializes in mini facelifts and utilizes minimally invasive techniques so you can return to your life refreshed without weeks spent in recovery. Our customized treatment plans may also incorporate the use of dermal fillers or wrinkle relaxers to further amplify your results. Contact our team to schedule your consultation.
What Are The Benefits Of A Mini Facelift?
General anesthesia is not required (you don't have to be put to sleep)

Less scarring

Results can be dramatic

Recovery time is shorter

Less expensive than more invasive procedures
Mini Facelift Reviews
"Where do I begin! I cannot say enough about the DeRosa Center! I was referred by a friend to discuss a mini face and neck lift. After my consult I knew immediately she was the one! She made me feel very comfortable and excited! So I booked it! My first procedure was amazing! Painless and quick healing. No visible scars at all! Her work is impeccable! Loved the results so much, I went back a few months later for a brow lift and blepharoplasty. I could not be happier with my results. Again no scarring at all! Eyelids are perfect! Everyone in the office from the front desk to Dr. DeRosa went above and beyond for me at every visit. Dr. DeRosa is a breath of fresh air! Always so kind and cheerful! You can tell right from the moment you meet her that she truly loves what she does and ultimately wants the best for you. I trust her and her staff wholeheartedly and know I'll always receive the best advice and care for me and my skin! You will too!!"
- P.A. /
Google /
Apr 30, 2022
"Dear Dr. DeRosa I want to thank you for how you changed my life. Prior to seeing you my face was falling and I was very depressed. As a result of Covid, I was on Zoom daily, and looking at myself made me realize why people thought I was always angry or mad but in fact due to so much sun living in California. The skin was loose and needed a pick-me-up. The transformation has affected every aspect of my life. I am happier, and I have a fuller and more complete life. I owe all of this to you. If only I had done it sooner. The world is so much brighter and I am so much happier. Thank you"
- Anonymous /
Office Visit /
Jul 12, 2022
"Amazing experience with Dr. DeRosa and her team! I'm one day post mini facelift and already love the result!"
- P.B. /
Google /
Jul 27, 2022
"Dear Dr. DeRosa, This purple heart has been on my altar for a very long time. I would like to give it to you so you can remember each time you look at it how AMAZING you are and how many hearts you are healing! As I told you before you have found your Dharma (your calling in life --> why the universe organized these trillions of cells into an organism called Dr. DeRosa!) You are a gift, a gifted person and you use your gift well. You are not just fixing broken hearts, you are fixing broken faces. Forever Grateful!"
- Anonymous /
Office Visit /
Jun 01, 2022
"Dr. DeRosa, Thank you for your compassion and understanding. It touched me deeply. I appreciate your kindness and generosity, it was a wonderful thing to experience. May it all come back to you a hundredfold."
- Anonymous /
Office Visit /
Aug 25, 2023
Previous
Next
am i a candidate for A Mini Facelift?
Ideal candidates for a mini facelift are healthy individuals over the age of 40 who have realistic expectations about the outcome of the surgery. You may also be a candidate if you wish to:
Reduce the appearance of fine lines in the cheeks
Improve the look of deep lines and wrinkles of the nasolabial folds and marionette lines
Elevate sagging jowls and improve the jawline
Round out a facial profile that has turned more square
Replace fat or volume back into the cheeks
how does a mini facelift work?
Your mini facelift will be performed using general or IV sedation anesthesia (twilight sleep). Once you are resting comfortably, the skin around the front and back of the ears will be numbed with a fast-acting and long-lasting numbing medication that is known as lidocaine. When the lidocaine is in full effect, we will surgically lift the outer skin, as well as the underlying muscles called the SMAS (superficial muscular aponeurotic system) and fat tissues. The outer skin, muscles, and tissues are pulled upward and sutured closed. This technique is what provides you with long-lasting results. Skin stretches easily and skin-only facelifts do not last as long. Your procedure will take around two hours to complete.
how long is recovery from a mini facelift?
After your mini facelift, you should expect minor swelling, bruising, redness, sensitivity, and temporary loss of sensation and/or tightness in the lower face area. These temporary symptoms can be eased with over-the-counter pain medications, such as ibuprofen. Most patients feel well enough to return to their daily lives 1 – 2 weeks post-procedure. Dr. DeRosa may recommend avoiding strenuous activities for up to three weeks. 10 – 14 days after your surgery, you will return for the removal of sutures at which time we will assess your results. While it may take several months to fully heal, you will see the results very quickly.
How much does a mini facelift cost?
The cost of your mini facelift could vary according to many variables, including your aesthetic goals and what all your treatment plan entails.
How long will a mini facelift last?
Because lift procedures do not affect the aging process, the results of your mini facelift cannot be considered permanent. However, if you take care of your skin and live a healthy lifestyle, your results should last a very long time.
What is the difference between oral sedation and general anesthesia?
Many of our surgeries are performed in-office using oral sedation instead of general anesthesia. Those who elect for oral sedation will be given Valium to help them relax prior to the beginning of the procedure. Once the patient is relaxed, they will be injected with a long-acting medication called lidocaine that prevents pain. It is important to understand that the injections themselves may cause some minor discomfort (like a pinch).
Can I expect my face to be completely lifted after a mini facelift?
The goal of our mini facelift procedure is to provide you with natural and safe results. We never promise the perfect elevation of your skin with a mini facelift as we do not want your results to appear overly done.
Is a mini facelift right for me?
The ideal candidate for a mini facelift is typically in their 30s to 50s and experiencing early signs of facial aging, such as sagging jowls, mild facial wrinkles, and loss of definition in the jawline. At DeRoa Center for Facial Aesthetics, we work with candidates to have realistic expectations about the results and be in overall good health.
What's the difference from a traditional facelift?
A mini facelift, also known as a "mini lift" or "weekend lift," is a less invasive cosmetic procedure designed to address mild to moderate signs of aging in the lower face and neck. Unlike a traditional facelift, the mini facelift involves smaller incisions and focuses on specific areas, making it a quicker procedure with a shorter recovery time for Boston, MA patients.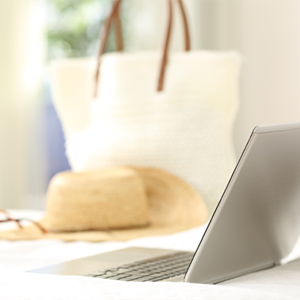 rejuvenate your looks with a mini facelift
If you are ready to reverse the effects of aging, call DeRosa Center Facial Plastic Surgery & Med Spa in Boston, MA to schedule a mini facelift consultation. This simple procedure can elevate and amplify your appearance and help you look rested and youthful. Our team has highly skilled double board-certified plastic surgeons who have helped countless patients attain younger, natural-looking results. Contact us today to schedule your visit.
Related Posts