Eliminate the effects of aging with the Juvéderm family of injectable dermal fillers. From treating wrinkles and lines to giving you lips that are plump and full, Juvéderm treatments at DeRosa Center Facial Plastic Surgery & Med Spa in Boston, MA provide attractive results that look natural. To meet your needs and goals, we can administer Juvéderm fillers alone or include them with other nonsurgical procedures. Juvéderm dermal fillers are made with synthetic hyaluronic acid (HA) that is designed to increase your natural supply of HA and collagen for healthy, supple skin. Talk to one of our doctors about refreshing your appearance without the time and expense of plastic surgery with the Juvéderm family of dermal fillers.
Juvéderm XC and Vollure: fill medium to deep wrinkles throughout the face, like parentheses lines and other lines around the nose and mouth. The results, on average, last for around one year.
Juvéderm Volbella and Ultra XC: add lift to the lower lip, upper lip, or both while also reducing the appearance of fine, vertical lines on the lips. The improvements usually last for up to a year.
Juvéderm Voluma: augment the dimension of the cheeks to correct volume loss with age in the mid-face.
The best candidates for Juvéderm injectable dermal fillers include adults who have facial lines and wrinkles they want to fix. It can also help if you have age-related volume loss or naturally thin cheeks or lips. If you want to refresh the appearance of your face, Juvéderm dermal filler treatments at DeRosa Center Facial Plastic Surgery & Med Spa can help you achieve fantastic results while avoiding the recovery time and expense of facial cosmetic surgery, such as brow lifts, facelifts, eyelid lifts, or facial implants.
Juvéderm injections usually take around 15 – 30 minutes based on the number of areas being addressed. Before the procedure, we will clean your face and select the injection sites. To decrease discomfort during the process, Juvéderm dermal fillers contain lidocaine (a local anesthetic). After your treatment, you can go back to your normal routine; however, for at least 24 hours, you should refrain from strenuous activities, like exercise. Finally, following your treatment, we recommend not touching your face; otherwise, the gel might move into unwanted areas.
After your Juvéderm treatment, you should notice a significant improvement. Additionally, you will likely experience slight swelling or bruising around the injected areas for about 7 – 10 days. The results of Juvéderm injections usually last up to a year; several patients notice that their improvements last over a year after 2 – 3 years of injections. To maintain your results, talk to us about scheduling a touch-up or full injection session at DeRosa Center Facial Plastic Surgery & Med Spa.
Is JUVÉDERM safe?
Yes, JUVÉDERM is a safe and effective dermal filler when performed by a trained professional like Dr. DeRosa. It is made of hyaluronic acid, a substance that occurs naturally in the human body. Additionally, JUVÉDERM has been FDA-approved for use in treating unwanted facial wrinkles and folds. We work closely with patients — so they get their desired results in the safest manner possible.
How do you prepare for JUVÉDERM?
The best way to prepare for JUVÉDERM is by maintaining good skin care habits and avoiding excess sun exposure prior to your appointment. Patients may also want to refrain from blood-thinning medications in the days leading up to their treatment. Our aesthetic team will provide specific instructions on how to prepare for JUVÉDERM and recovery during a consultation.
Do JUVÉDERM results look natural?
JUVÉDERM results are designed to look natural. We customize each treatment plan to address the unique needs and goals of each patient. Our staff is highly skilled and experienced in administering JUVÉDERM injections to ensure natural-looking outcomes. We are proud to offer a wide range of facial rejuvenation treatments sp patients achieve their desired look.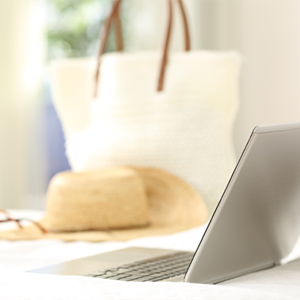 Youthfully Smooth and Full
To restore the youthful appearance of your face, schedule a consultation for Juvéderm dermal fillers at DeRosa Center Facial Plastic Surgery & Med Spa in Boston, MA. Each of the unique Juvéderm formulas is made to treat the most common signs of aging. Both of our talented doctors can develop a treatment plan that meets your needs and goals.
Related Procedures
Related Posts