The Candela CO2RE laser skin resurfacing system is an innovative, nonsurgical procedure that uses pulsating beams of laser energy to eradicate damaged skin one layer at a time. Not only does the CO2RE fractionated CO2 laser resurface the skin, but it also is a wrinkle reducer and treatment for tough pigmentation problems. The treatment, available at DeRosa Clinic Plastic Surgery in Boston, MA, is perfect for addressing facial lines and irregularities in the skin, such as acne scars, pigmentation, and sun damage.
As an advanced fractional skin resurfacing laser, CO2RE targets the superficial and deeper layers of the skin, allowing treatment to be tailored to individual needs for softer, clearer, younger-looking results. It can also be offered with IV sedation given by our board-certified, Harvard-trained anesthesiologist physician. If you are searching for an effective solution for wrinkle reduction, facial blemishes, and other cosmetic concerns, schedule a visit with facial plastic surgeon Dr. Jaimie DeRosa and her team to learn if CO2RE laser skin resurfacing can meet your aesthetic goals.
Reviews
"Jaimie, Thank you so much for inviting me to the DeRosa Clinic. It was truly the BEST facial I have ever received. I also felt so welcomed by you and your team. Thank you for your kindness and generosity. I look forward to the next time I will get to see you! I am so inspired by what you have created and I look forward to celebrating your success as you expand your business! Wishing you have the happiest holiday season! With love,"
- Anonymous /
Office Visit /
Sep 14, 2018
"Excellent care , especially the follow up care"
- L.S. /
Google /
Mar 01, 2020
"Dr. DeRosa is absolutely fantastic. Her office is easy to get ahold of with any questions and makes the process as easy and painless as it can be. I'd highly recommend her to anyone in the area!"
- C.K. /
Google /
Nov 05, 2020
"Went in for a Botox consultation and Doctor Jamie and just did the Botox right then and there. Very happy and prices were great! We didn't do too much the first time which I was very happy about. The nurse doing the injections was warm friendly and talked through every step. Great clinic!"
- O.P. /
Yelp /
Oct 27, 2020
"I am a female in my 20's, and since I was 12 years old, I KNEW I wanted to change my nose. I currently live in Boston and met with an array of plastic surgeons in the area to discuss my goals. Dr.DeRosa and her staff are the best, and here is why: • Everyone is very professional. I have very high anxiety in general, and everyone in the office dealt with that in a professional way, especially when it came to changing dates due to Covid – 19. Sarah, once of the office managers, handled my anxiety and pestering in a very professional manner. • Dr.DeRosa always has a big smile on her face, has a lot of energy and is very welcoming. My family is far away from me in other states and countries, and that added a lot of anxiety during the operation. Everyone in the room handled things well and calmed me down as I was having a hard time dealing with how I felt ( when you enter the operation room, it gets REAL). I never had any kind of surgery before, I went into the room without experience, but with lots of support from the staff. • The anesthesiologist and the nurse working with me were awesome. • Dr.DeRosa is not after you money – I mentioned my interest in another procedure (in addition to Rhinoplasty), and she told me to hold off until my face is 100% healed to make that decision. • The clinic space itself is very clean and well put together. • The experience is private – so if you are worried about these things – don't be. • Even though the cast is not off yet, I can see the new shape of my nose ( even though it is somewhat swollen), and it looks fabulous. Dr.DeRosa and I talked about my goals, and she identified several areas of improvement for my nose vs. just giving me a "once size fits most" recommendation. For those of you that want to know this, yes, Rhinoplasty is somewhat painful. Yes, there will be swelling and a couple of sleepless nights. Everyone is different, I saw MAJOR improvement on day four. Dr.DeRosa checks in on her patients regularly, and is open to phone calls/emails you may have during your recovery. She checked up on me a day after my surgery, then couple of days later I called the office with a question, I got a phone call back a couple hours later (once Dr.DeRosa was finished with a surgery), and all my questions got answered. Our check ins did not seem rushed – she took the time to ensure I felt good and got the information I need. Very thankful for my experience. 😊"
- C.A. /
Google /
Aug 03, 2020
Previous
Next
CO2RE laser skin resurfacing targets common aging and complexion concerns, including sun-damaged skin, age spots, acne scars, fine lines and wrinkles, hyperpigmentation, and redness. This technology is also useful in targeting rough skin texture, scaly patches, and other irregularities. Laser skin resurfacing may not be suggested for men and women with very dark skin or active acne outbreaks.
If a deep laser resurfacing treatment is deemed to be necessary, you may be given a topical anti-pigmentation cream, such as 4% hydroquinone, in order to reduce the risk of post-inflammatory hyperpigmentation. We also recommend preparing the skin with a topical, such as Alastin's nectar, for 2 – 3 weeks before your laser treatment. Additionally, a retinoid cream may also be used to also prepare your skin, which will usually be discontinued about two weeks before your procedure. If the mouth area is going to be treated and you have a history of cold sores, be sure to let us know beforehand so we can prescribe an antiviral medication to decrease the risk of an outbreak.
To increase your comfort level, sedative medication may be administered prior to the start of the treatment. If only mild correction is needed, topical anesthesia can be used to numb the targeted area(s). Once the procedure begins, we will have you relax comfortably in our treatment chair while the laser passes over your skin. You will feel the warmth from the laser, followed by cold air from the system's built-in cooling device. The laser energy is designed to eliminate damaged skin cells while also stimulating new collagen production for a smoother, softer appearance.
The Candela CO2RE can be used to perform the following treatments:
Full-face CO2RE treatment
Full-face CORE + Profound
Perioral CO2RE treatment
Periorbital CO2RE treatment
Full-face refresh CO2RE peel
Profound dermal lower face/neck + perioral CORE combo treatments
Profound dermal lower face/neck + periorbital CORE combo treatments
Profound dermal lower face/neck + full-face CORE combo treatments
Full-face CO2RE + mini-facelift combo treatments
Immediately after your laser resurfacing treatment, our team will apply an ointment to the treated skin, at which point, you can return home. Your skin will look red, irritated, and possibly swollen. The majority of patients are back into their regular activities within 1 – 2 weeks. However, some patients — based on the specific condition of their skin — may need up to 2 – 3 weeks to fully recover from the treatment.
Pain is typically minimal, but pain medication may be prescribed to minimize post-treatment symptoms and enhance your comfort. Exposure to UV rays should be limited while your skin recovers, and sun protection should be applied frequently once you are past the initial healing period. During this process, the skin will naturally begin to flake, crust, and peel. Avoiding picking at the skin is crucial, as this can cause scarring and damage, in addition to a slower healing response.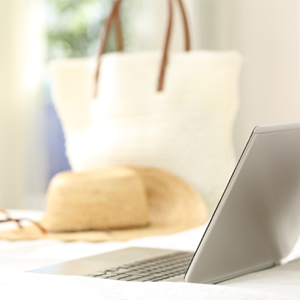 Candela CO2RE laser skin resurfacing from DeRosa Clinic Facial Aesthetics can be an incredible help for patients fighting the signs of aging. If you are curious about this technology and want to hear more about its benefits, feel free to schedule your appointment with Dr. DeRosa at our Boston, MA location today.