what is Candela CO2RE laser skin resurfacing?
The Candela CO2RE laser skin resurfacing system is an innovative, nonsurgical procedure that uses pulsating beams of laser energy to eradicate damaged skin one layer at a time. Not only does the CO2RE fractionated CO2 laser resurface the skin, but it also is a wrinkle reducer and treatment for tough pigmentation problems. The treatment, available at DeRosa Center Plastic Surgery in Boston, MA, is perfect for addressing facial lines and irregularities in the skin, such as acne scars, pigmentation, and sun damage.
As an advanced fractional skin resurfacing laser, CO2RE targets the superficial and deeper layers of the skin, allowing treatment to be tailored to individual needs for softer, clearer, younger-looking results. It can also be offered with IV sedation given by our board-certified, Harvard-trained anesthesiologist physician. If you are searching for an effective solution for wrinkle reduction, facial blemishes, and other cosmetic concerns, schedule a visit with facial plastic surgeon Dr. Jaimie DeRosa and her team to learn if CO2RE laser skin resurfacing can meet your aesthetic goals.
At DeRosa Center Facial Aesthetics, we understand that with age, the skin can become increasingly dry, flat, and expressionless. With laser skin resurfacing technologies, we can give our Boston, MA individuals a chance at new skin with a procedure that yields a number of amazing benefits:
Reduced look of wrinkles and fine lines
Minimization of pores and patchy skin texture
Reduced appearance of scars and hyperpigmentation
Boosted confidence and self-esteem around your skin's aesthetic
Laser Skin Resurfacing Reviews
"I've been going to DeRosa Center for almost ten years now for all of my skin care needs. They provide great services in a friendly and comfortable atmosphere. Always willing to answer all my questions and explain all the different products and techniques to me."
- B.L. /
Google /
May 21, 2022
"Derosa Clinic is a state-of-the-art skin care and facial aesthetics center. I recently had the most incredible facial with Steven. During my appointment he took the time to listen to my concerns and responded with a treatment plan including skin care products and IPL, (Intense Light Therapy) sessions. Steven is very experienced, gentle and his knowledge of treatments and products is endless. Beyond that, he is very kind and takes an interest in the person as well as the skin. You truly feel like you are the only person in the world while he's treating you. My skin is brighter, smoother and softer and I plan on a long relationship with Steven and Derosa Clinic. I would highly recommend them for any and all skincare needs."
- L.Z. /
Google /
Jun 04, 2022
"Dear Dr. DeRosa, This purple heart has been on my altar for a very long time. I would like to give it to you so you can remember each time you look at it how AMAZING you are and how many hearts you are healing! As I told you before you have found your Dharma (your calling in life --> why the universe organized these trillions of cells into an organism called Dr. DeRosa!) You are a gift, a gifted person and you use your gift well. You are not just fixing broken hearts, you are fixing broken faces. Forever Grateful!"
- Anonymous /
Office Visit /
Jun 01, 2022
Previous
Next
am i a candidate for laser skin resurfacing?
CO2RE laser skin resurfacing targets common aging and complexion concerns, including sun-damaged skin, age spots, acne scars, fine lines and wrinkles, hyperpigmentation, and redness. This technology is also useful in targeting rough skin texture, scaly patches, and other irregularities. Laser skin resurfacing may not be suggested for men and women with very dark skin or active acne outbreaks.
how does laser skin resurfacing work?
If a deep laser resurfacing treatment is deemed to be necessary, you may be given a topical anti-pigmentation cream, such as 4% hydroquinone, in order to reduce the risk of post-inflammatory hyperpigmentation. We also recommend preparing the skin with a topical, such as Alastin's nectar, for 2 – 3 weeks before your laser treatment. Additionally, a retinoid cream may also be used to also prepare your skin, which will usually be discontinued about two weeks before your procedure. If the mouth area is going to be treated and you have a history of cold sores, be sure to let us know beforehand so we can prescribe an antiviral medication to decrease the risk of an outbreak.
To increase your comfort level, sedative medication may be administered prior to the start of the treatment. If only mild correction is needed, topical anesthesia can be used to numb the targeted area(s). Once the procedure begins, we will have you relax comfortably in our treatment chair while the laser passes over your skin. You will feel the warmth from the laser, followed by cold air from the system's built-in cooling device. The laser energy is designed to eliminate damaged skin cells while also stimulating new collagen production for a smoother, softer appearance.
The Candela CO2RE can be used to perform the following treatments:
Full-face CO2RE treatment
Full-face CORE + Profound
Perioral CO2RE treatment
Periorbital CO2RE treatment
Full-face refresh CO2RE peel
Profound dermal lower face/neck + perioral CORE combo treatments
Profound dermal lower face/neck + periorbital CORE combo treatments
Profound dermal lower face/neck + full-face CORE combo treatments
Full-face CO2RE + mini-facelift combo treatments
does laser skin resurfacing hurt?
Immediately after your laser resurfacing treatment, our team will apply an ointment to the treated skin, at which point, you can return home. Your skin will look red, irritated, and possibly swollen. The majority of patients are back into their regular activities within 1 – 2 weeks. However, some patients — based on the specific condition of their skin — may need up to 2 – 3 weeks to fully recover from the treatment.
Pain is typically minimal, but pain medication may be prescribed to minimize post-treatment symptoms and enhance your comfort. Exposure to UV rays should be limited while your skin recovers, and sun protection should be applied frequently once you are past the initial healing period. During this process, the skin will naturally begin to flake, crust, and peel. Avoiding picking at the skin is crucial, as this can cause scarring and damage, in addition to a slower healing response.
Laser Skin Resurfacing FAQ
How much does laser skin resurfacing cost?
Your laser skin resurfacing cost will vary depending on the treatment you select. In your initial consultation, Dr. DeRosa will listen to your concerns and wants before discussing the types of laser resurfacing available. Then, she will help you decide on your treatment and talk to you about costs. DeRosa Clinic Facial Aesthetics often runs skin treatment specials and discounted packages, so be sure to ask in your consultation.
What's the best type of resurfacing for me?
Dr. DeRosa will help you decide which resurfacing treatment is best for your needs and goals during your initial consultation. What treatment is best for you will depend on the health of your skin, your skin concerns, and the skin depth you want your treatment to reach. How long you are willing to give your recovery might also be a deciding consideration when choosing your treatment type. If you are in doubt, it's better to start with a milder treatment and then assess your outcomes and decide if you want something stronger for your next treatment.
How can I help my skin recover after a resurfacing treatment?
Dr. DeRosa or a member of her team will talk to you about ways to speed skin healing following your laser treatment. The number one rule is don't pick or peel your skin. This could cause long-term damage like scars. You need to skip all hair removal methods on the treated skin, which include waxing, shaving, or depilatory creams. We will suggest an ointment to help soothe and heal your skin.
Should I get laser skin resurfacing, a chemical peel, or dermabrasion?
After listening to your skin problems, Dr. DeRosa will help you decide if laser skin resurfacing, dermabrasion, or a chemical fits your needs and goals. Although all three rejuvenate your skin, each has pros and cons. In your consultation, Dr. DeRosa can explain each option and make a suggestion for your treatment.
How often should I get laser resurfacing treatments?
Depending on the laser resurfacing type you and Dr. DeRosa select for your procedure, you may need to wait weeks or even months between treatments. Deeper treatments will give you longer-lasting results but will need a longer recovery period. You should tell Dr. DeRosa about how often you want to return for appointments so she can take this into account when suggesting a type of resurfacing during your consultation.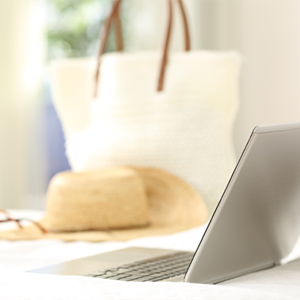 Candela CO2RE laser skin resurfacing from DeRosa Center Facial Plastic Surgery & Med Spa can be an incredible help for patients fighting the signs of aging. If you are curious about this technology and want to hear more about its benefits, feel free to schedule your appointment with Dr. DeRosa at our Boston, MA location today.
Related Posts