Our group is pleased to provide platelet-rich plasma therapy (PRP) to help refresh the skin on your face. PRP therapy is one of the hottest cosmetic procedures in the aesthetic industry because of its natural method and exciting results. The treatment utilizes a patient's very own plasma to stimulate their skin, reducing the prevalence of fine lines. We can also combine it with microneedling. For patients interested in PRP therapy, contact DeRosa Center Facial Plastic Surgery & Med Spa in Boston, MA to schedule a consult. Our team is excited to discuss the benefits of PRP and how it can help to improve your skin.
Hair thinning is a major concern for many patients, whether it's caused by age, genetics, hormones, medical conditions, or from styling products or practices. With current advances in research within the hair restoration field, new procedures are being made to help fight the problem. PRP is an advanced nonsurgical remedy that can be used to slow down, stop, and possibly reverse baldness. PRP has also shown promising outcomes in patients with alopecia areata and thinning eyebrows. By blending a strong solution of hair growth factors and bioactive proteins, our team can help strengthen your hair, resulting in longer, thicker, healthier locks.
Typically, women and men who want to improve the texture and tone of their complexion are ideal candidates for PRP. Since PRP therapy naturally promotes collagen production, it is also a wonderful treatment option if you have tired or dull-looking skin. Inform us if you have certain skin conditions, anemia, or blood disorders to ensure that it is safe for you to undergo PRP therapy.
Once we take you back to one of our secluded treatment areas, we draw a small amount of blood from your arm and place it in a centrifuge machine. Usually, we draw around one vial worth of blood. After approximately 15 minutes in the centrifuge machine, the components of the blood separate and are then ready for injection. We will load the platelet-rich plasma into a syringe and inject it into the designated areas of the face. The procedure typically takes around five minutes but can vary from patient to patient.
Your PRP Therapy Treatment
Plasma from PRP therapy promotes the natural production of elastin and collagen to reveal tauter, more youthful-appearing skin. Because it utilizes your blood, patients usually have no allergic or adverse reactions. You should expect your face to be a bit red after treatment as a few red blood cells can make it into the injection. Patients may apply cold packs to the injection site to ease any discomfort and swelling. We recommend you receive treatments every 4 – 6 weeks.
How long do results from PRP therapy last?
Visible results from PRP therapy may last for up to eight weeks. The longevity of the results will vary with every person and depends on where the treatment is used. The benefit of this treatment is that it does not require incisions or significant downtime and is easier to afford.
Will PRP help replenish volume?
PRP therapy cannot increase volume in areas like your lips and cheeks. While PRP injections offer stunning results because it rejuvenates complexion and helps promote the production of collagen and elastin, it is not meant to boost volume. If you want to contour areas on the face, then dermal fillers may be a better treatment choice for you.
Is PRP therapy painful?
Getting PRP injections feel like a dermal filler or BOTOX® injection but with the extra step of the plasma extraction. Typically, patients feel mild pressure or pinch at the time of injection. If you are nervous about being uncomfortable, ask if you can receive local anesthesia.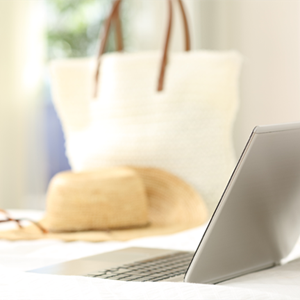 After having PRP treatments, your skin will look healthier and brighter than ever before. PRP treatments can help you attain a glowing, beautiful appearance. This treatment is perfect for men and women who love a natural technique for skin rejuvenation that yields gorgeous results. To learn more about this innovative procedure, call our Boston, MA office to schedule a consult with one of our excellent team members.
Related Procedures
Related Posts