Brow lift surgery (sometimes known as a forehead lift or browplasty) is a popular cosmetic procedure that elevates your eyebrows, which creates a more youthful look to the top portion of the face. A drooping brow can sometimes cause a tired or angry appearance. By removing excess skin from the forehead and lifting the eyebrows, a browplasty surgically improves a drooping brow to help rejuvenate patients' faces. We have performed brow lifts on both men and women to create a more youthful look. In conjunction with brow lift surgery and for optimal results, our doctors at DeRosa Clinic Facial Aesthetics in Boston, MA often use injectable wrinkle treatments, like BOTOX, to produce a smoother and softer appearance.
Forehead reduction, also known as hairline-lowering surgery, is a cosmetic procedure similar to a brow lift that reduces the size of the forehead. It may be performed to address a receding hairline or to reduce the size of a large forehead. Though performed for different reasons and with slightly different techniques, the process of forehead reduction and the recovery associated is highly similar to that of a surgical brow lift.
Reviews
"Jaimie, Thank you so much for inviting me to the DeRosa Clinic. It was truly the BEST facial I have ever received. I also felt so welcomed by you and your team. Thank you for your kindness and generosity. I look forward to the next time I will get to see you! I am so inspired by what you have created and I look forward to celebrating your success as you expand your business! Wishing you have the happiest holiday season! With love,"
- Anonymous /
Office Visit /
Sep 14, 2018
"Excellent care , especially the follow up care"
- L.S. /
Google /
Mar 01, 2020
"Dr. DeRosa is absolutely fantastic. Her office is easy to get ahold of with any questions and makes the process as easy and painless as it can be. I'd highly recommend her to anyone in the area!"
- C.K. /
Google /
Nov 05, 2020
"Went in for a Botox consultation and Doctor Jamie and just did the Botox right then and there. Very happy and prices were great! We didn't do too much the first time which I was very happy about. The nurse doing the injections was warm friendly and talked through every step. Great clinic!"
- O.P. /
Yelp /
Oct 27, 2020
"I am a female in my 20's, and since I was 12 years old, I KNEW I wanted to change my nose. I currently live in Boston and met with an array of plastic surgeons in the area to discuss my goals. Dr.DeRosa and her staff are the best, and here is why: • Everyone is very professional. I have very high anxiety in general, and everyone in the office dealt with that in a professional way, especially when it came to changing dates due to Covid – 19. Sarah, once of the office managers, handled my anxiety and pestering in a very professional manner. • Dr.DeRosa always has a big smile on her face, has a lot of energy and is very welcoming. My family is far away from me in other states and countries, and that added a lot of anxiety during the operation. Everyone in the room handled things well and calmed me down as I was having a hard time dealing with how I felt ( when you enter the operation room, it gets REAL). I never had any kind of surgery before, I went into the room without experience, but with lots of support from the staff. • The anesthesiologist and the nurse working with me were awesome. • Dr.DeRosa is not after you money – I mentioned my interest in another procedure (in addition to Rhinoplasty), and she told me to hold off until my face is 100% healed to make that decision. • The clinic space itself is very clean and well put together. • The experience is private – so if you are worried about these things – don't be. • Even though the cast is not off yet, I can see the new shape of my nose ( even though it is somewhat swollen), and it looks fabulous. Dr.DeRosa and I talked about my goals, and she identified several areas of improvement for my nose vs. just giving me a "once size fits most" recommendation. For those of you that want to know this, yes, Rhinoplasty is somewhat painful. Yes, there will be swelling and a couple of sleepless nights. Everyone is different, I saw MAJOR improvement on day four. Dr.DeRosa checks in on her patients regularly, and is open to phone calls/emails you may have during your recovery. She checked up on me a day after my surgery, then couple of days later I called the office with a question, I got a phone call back a couple hours later (once Dr.DeRosa was finished with a surgery), and all my questions got answered. Our check ins did not seem rushed – she took the time to ensure I felt good and got the information I need. Very thankful for my experience. 😊"
- C.A. /
Google /
Aug 03, 2020
Previous
Next
Is A Brow Lift Right For You?
As you age, skin elasticity diminishes and can cause portions of the face to sag. This is particularly true in the upper face and can impact both women and men. When looking at yourself in the mirror, do you appear angry or tired, do see deep wrinkles in between your eyebrows, or do you feel bothered by a drooping brow? If so, a surgical brow lift at DeRosa Clinic Facial Aesthetics might help you attain your cosmetic goals.
Before your surgery, we will help you select the best incision technique and discuss how we will administer anesthesia. Depending on the type of procedure, we can use IV sedation or general anesthesia. The selected incision technique is based on several things, such as on the severity of skin sag and the appearance of the patient's forehead and hairline. Our doctors may select different approaches, including:
Traditional Incision
Also called the open brow lift incision, this puts the surgical incision at the top of the head behind the hairline. The open incision not only hides scarring, but it also allows a certain degree of controlled lifting during the procedure. This type of incision is good for those with both frown lines and a sagging brow. The traditional brow lift is the ideal method if you are at risk for having a receding hairline.
Trichophytic Incision
This incision is made right against the patient's hairline. It permits significant lift in the brow for men and women who have a strong hairline with little risk for recession.
Lateral Brow Lift
Also known as a temporal browplasty, the lateral technique starts the incision inside the hairline slightly above the temples. A temporal incision allows the outer areas of the brow to be lifted and works well for sagging that is present in the outer brows. It also helps to treat Crow's feet.
Endoscopic Forehead Lift
This is a more modern technique employed in browplasty surgery. This method places several tiny incisions beyond the hairline and inserts an endoscope. Once the endoscope reaches your eyebrow, it will release its attached tools. Through the endoscope's camera, the brow tissue is suspended using stitches to place the brow in a better position.
Brow Lift Before And After
After a brow lift, your recovery period will vary, depending on the type of incision used. Patients might experience the most discomfort and swelling with a traditional incision compared to the endoscopic or temporal techniques. With any of the options, you will have slight bruising and swelling in the upper face, including near the brows and possibly near the eyes. To reduce the swelling, cold compresses can help. Additionally, we advise patients to sleep with pillows propped under their head for 3 – 4 nights following their brow lift. You will need to avoid any activities or movements that may put pressure on your face. The typical recovery time from a brow lift is about 2 – 3 weeks. Usually, patients can immediately see the results. With a visible improvement in fine lines and sagging in the upper face, patients can feel more confident and have an appearance that seems softer and more alert.
Frequently Asked Questions
How much does a brow lift cost?
While it's important to consider what works best for you and your budget, we recommend finding an experienced surgeon instead of choosing the cheapest option. The cost of brow lift surgery depends on the technique used, the facility fee, anesthesia, and more. In your consultation, we will create a treatment plan and determine the cost estimates. We will also explain payment methods and how to find low-interest financing so your surgery is easier to afford.
Do I need a brow lift or facelift?
Whether you need a brow lift or full facelift depends on your goals and where you have excess skin. You should candidly discuss your goals with us so we can help you choose the best treatment. Some patients who initially think they want a facelift may find they only need a brow lift and vice versa. To help meet your cosmetic goals, our experienced doctors will create a unique treatment plan during your consultation.
What about nonsurgical treatments?
We offer many nonsurgical treatments, including laser skin tightening and injectables (like Juvéderm and BOTOX) that can give short-term improvements. However, a surgical brow lift is better for longer-lasting results and significant improvements. During your consultation, we can go over both your surgical and nonsurgical options to help you decide which is better for you.
What technique should I choose?
At your consultation, we go over brow lift surgery techniques to help you understand the different advantages. We then help you select the technique based on what works best for you. A few of the factors that may influence your technique choice include your current and future hairline, the amount of loose skin, and recovery time.
Will my results look natural?
If you have an experienced doctor, your brow lift results will generally appear natural. To help your skin look refreshed and younger, not tight or frozen, we create your treatment plan using the best technique for you. Throughout your surgery, we focus on removing excess skin. Finally, we smooth the remaining tissue and skin so your results don't lift your eyebrows too high or limit your facial expressions.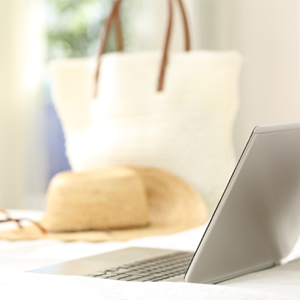 Rejuvenate Your Appearance
Don't let your sagging forehead make people think you're sad, mad, tired, or angry — schedule a consultation to learn more about brow lift surgery at DeRosa Clinic Facial Aesthetics in Boston, MA. By raising your sagging brow, you can rejuvenate your entire appearance and look younger and more refreshed. Dr. DeRosa strives for natural-looking results. Your forehead lift will have your friends saying you look very refreshed instead of thinking you had plastic surgery.
Related Procedures
Related Posts