At DeRosa Center Facial Plastic Surgery & Med Spa in Boston, MA, we provide a wide range of filler products to help reduce signs of facial aging, such as fine lines, wrinkles, and volume loss. Restylane is a popular brand of injectable dermal fillers because it treats several issues with specialized formulas, and it has long-lasting results. Restylane is made with a synthetic version of the body's natural hyaluronic acid (HA), providing the complexion a softer, natural look that is fuller and more supple. A unique treatment plan can treat mild, moderate, or severe facial lines and wrinkles, and also add volume to the lips and cheeks. DeRosa Center Facial Plastic Surgery & Med Spa carries many Restylane dermal fillers, including:
Restylane-L®: corrects facial wrinkles and folds
Restylane Defyne®: treats moderate to deep smile and laugh wrinkles
Restylane Lyft®: creates lift and volume in the cheeks
Restylane Refyne®: treats moderate laugh and smile lines
Restylane Silk®: volumizes your lips for a naturally plump look
As we age, skin can begin to seem dry, lifeless, and one-dimensional. With Restylane filler at DeRosa Center Facial Aesthetics, you can refresh the skin's layers to glean multiple benefits from many different treatment options, some of which include:
Organic components, including hyaluronic acid, which the body produces
Smoothed and rejuvenated skin texture
Variety of treatment options, such as hands, decolletage, and face
Build your confidence from within
Reviews
"Dr DeRosa is not only highly skilled and professional but also very caring. She took time to listen, explain and reassure. Her staff was excellent. I highly recommend the DeRosa Center Plastic Surgery and Med Spa."
- D.G. /
Google /
May 23, 2023
"Dr DeRosa took the time to listen to my concerns and explain the procedure in detail, making sure I fully understood what to expect. The staff were friendly and knowledgeable, answering all my questions and addressing any concerns I had. The procedure itself went smoothly and I am extremely happy with the results. The surgeon was skilled and attentive, making sure I was comfortable throughout the entire process. The follow-up care has also been excellent, with the staff checking in regularly to make sure I am healing properly. Overall, I would highly recommend this cosmetic surgeon's office to anyone looking for a skilled and caring team. They truly exceeded my expectations and I am grateful for the excellent care I received."
- S.P. /
Google /
May 12, 2023
"A wonderful experience all around!!"
- S.S. /
Google /
Apr 15, 2023
"Always professional and careing awsome"
- C.F. /
Google /
Apr 15, 2023
"Excellent experience here! The staff is wonderful very knowledgeable and helpful. The office is very clean. Dr.DeRosa is absolutely wonderful to work with. You get treated like royalty here. I had a procedure done under anesthesia and it was a great experience from start to finish. There are two offices one in Boston and one in Palm Beach Florida. I would definitely go back and get a facial next."
- M. /
Google /
Mar 17, 2023
Previous
Next
Who is a Candidate for RESTYLANE?
For patients over the age of 21, Restylane dermal fillers can help them enhance their appearance. Since it has so many formulas, your treatment is personalized to meet your needs. Restylane may help you address early signs of aging, such as fine lines throughout the face, or boost the fullness in your lips and cheeks. It can also improve moderate to severe wrinkles, like frown lines, laugh lines, Crow's feet, marionette lines, nasolabial folds, and more. Several treatments have lidocaine, a local anesthetic, so please discuss any known allergies during your consultation to avoid a reaction.
What to Expect During RESTYLANE
We perform Restylane treatments in one of our treatment rooms. If needed, we can apply a numbing cream for increased comfort if desired. The product is injected in your skin with a very fine needle and massaged so it fills the selected areas. You may need several injections, which is then followed by a cold compress to reduce swelling. Every Restylane product is injected the same way but on different areas of the face. We place the injections based on the cosmetic goals we discussed during your consultation.
How Long is Recovery After RESTYLANE?
Once your Restylane procedure is complete, you can return to work. Your recovery is based on the treatment area so we will talk to you about what to expect. Following the treatment, your skin will appear slightly swollen and red, but this typically goes away within a day. Bruising is also a factor, but patients can usually camouflage it with makeup. For at least 1 – 2 days, we suggest avoiding strenuous activities, like exercise, and sleeping with your head propped up. Many patients will notice visible results immediately after the procedure; however, it may take 1 – 2 weeks until the final results appear. Restylane injections generally last up to one year, depending on the selected formula.
How much does Restylane cost?
Costs for Restylane treatments will be based on several things, including which product is selected, where it is used, the amount of filler used, and more. During your Restylane consultation, your injector will listen to your concerns and goals before developing a custom Restylane treatment plan. After this, your cost can be estimated, and payment options discussed.
What is Restylane most commonly used for?
Restylane has many products that are each designed to help you look renewed but still natural. In your initial consultation, your injector will explain the different Restylane formulas and which fits your needs. Restylane Refyne, Lyft, and Defyne correct mild, moderate, or deep lines, wrinkles, and folds. Restylane Silk and Lyft increase volume in your cheeks, lips, and hands.
How often do I need to come back for a touch-up?
On average, Restylane treatments last between 6 – 18 months. Your results will vary based on which Restylane formula is selected, the injection sites, and other factors. During your consultation, your injector will make your treatment plan, including when to make your next appointment to refresh your appearance.
Do Restylane injections hurt?
You may feel mild discomfort during the procedure. Prior to your treatment, a numbing cream can be applied to help you feel more comfortable. Following the treatment, a cold compress will be applied to minimize bruising and swelling.
Will I look fake after Restylane?
Injectable fillers, when performed by a trained and skilled injector, look gorgeous. The unique Restylane formula helps results look natural. The DeRosa Center is pleased to offer Restylane injections that will help you appear youthful and refreshed.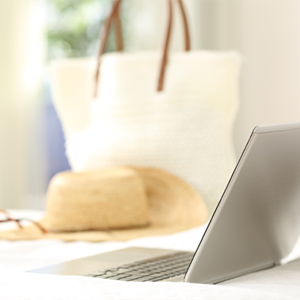 Soften Lines and Wrinkles
Revive your face with a simple and effective nonsurgical procedure. Restylane is a popular injectable treatment at DeRosa Center Facial Plastic Surgery & Med Spa, filling in lines and wrinkles or boosting volume to create a softer, glowing appearance. Contact our Boston, MA office to schedule a consultation with one of our doctors to learn more information about Restylane and other nonsurgical treatments.
Related Procedures
Related Posts