If skin rejuvenation treatments, like facials and microdermabrasion, are no longer giving you the outcome you desire, but you want to avoid lasers and more invasive procedures, consider dermaplaning. Dermaplaning is an innovative skin treatment and facial rejuvenation technique that smoothes the surface of your skin by gently removing dead skin cells and vellus facial hair for a softer, more youthful look. Also called dermablading, this treatment is completed with a careful scraping technique while using a facial blade. Our group is thrilled to offer dermaplaning treatments at DeRosa Clinic Facial Aesthetics in Boston, MA. Dermaplaning is becoming more popular these days because while it is noninvasive, it can provide smoother, younger-looking skin.
Reviews
"Jaimie, Thank you so much for inviting me to the DeRosa Clinic. It was truly the BEST facial I have ever received. I also felt so welcomed by you and your team. Thank you for your kindness and generosity. I look forward to the next time I will get to see you! I am so inspired by what you have created and I look forward to celebrating your success as you expand your business! Wishing you have the happiest holiday season! With love,"
- Anonymous /
Office Visit /
Sep 14, 2018
"My experience at DeRosa clinic was excellent, the staff was very accommodating and caring. I consider my face surgery to be life changing. Dr DeRosa is by far one of the best caring professional surgeons I came across. It a great feeling to be able to trust your face knowing that the results will be amazing. And my results are speak for themselves, people think I am 15 years younger:)"
- A.L. /
Google /
Mar 11, 2020
"After a horrific experience from a previous plastic surgery, I cannot say enough about how different this experience was. To have a doctor explain the procedure, what would be necessary to correct the issues from the previous surgery, as well as her ability to fix what the previous doctor had done (which left me disfigured and insecure in my appearance) is something I cannot put into words. Her energy and upbeat attitude are so important to the experience. You leave feeling that you are more than just a patient, which translates to a better recovery and overall experience. I am so grateful to have found Dr. DeRosa."
- K.G. /
Google /
Mar 10, 2020
"I went today for a consultation with Doc Derosa and was pleasantly surprised. Doctor Derosa talked me through what I wanted and suggested that I go a less invasive route on account of my skin and how it would take the treatment I originally wanted. She could not have been any more honest or friendly!! I am going back in two weeks to see the esthetician :o) I didn't catch the lady at the front desk's name, but she was also super friendly and professional!!"
- A.B. /
Yelp /
Mar 05, 2020
"DeRosa is by far the best place in Boston to get a facial in my experience. The space on Newbury is clean and relaxing, and everyone is incredibly welcoming. Steven's attention to detail and knowledge of skincare is unmatched - the 60 minute facial is worth every penny. I have and will continue to recommend him to all of my friends!"
- M.C. /
Google /
Mar 03, 2020
Previous
Next
Dermaplaning procedures are considered relatively safe and effective for women with all skin tones. Women with severe acne should discuss their skin condition with our team beforehand, as should those with rosacea or highly sensitive skin. Ideal candidates for dermaplaning procedures include patients searching for an alternative to chemical peels or microdermabrasion and who have fine facial hair or an uneven skin tone. It's a popular choice for those who have an event, such as a wedding or holiday, and want their make-up to be applied flawlessly.
We complete dermaplaning treatments in our office as an outpatient procedure. After we clean your skin, we will carefully scrape the surface of the face with a blade. The technician will repeatedly skim the surface of your skin until the treatment area or entire face is completed. The amount of time needed depends on whether a section or the whole face is addressed. At your consultation, we will provide additional information and answer any questions you might have.
Your Dermaplaning Treatment
In the hours following your dermaplaning session, you may find your face to be pink. This is a normal side effect that will fade in the coming days. It's common for peeling to occur as the skin heals. But it is important not to scratch the treatment area, and you should let your skin heal naturally. Patients should avoid prolonged exposure to the sun because the skin will be sensitive in the days and weeks after the procedure. Patients can expect results soon after as dermaplaning produces softer, smoother skin instantaneously. In the interest of protecting your newly revealed skin, the technician will discuss an improved skin care routine with you, including the regular application of sunscreen.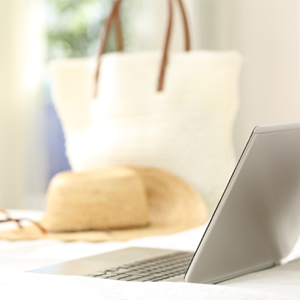 DeRosa Clinic Facial Aesthetics offers high-quality, top-notch cosmetic care to women and men in the Boston, MA area. Our medical team provides maximum results in a minimally invasive way. Dermaplaning is an exciting cosmetic treatment proven to soften and smooth your skin and help accentuate your natural beauty. If you want to learn more about this skin treatment or if you are ready to schedule your consultation with one of our doctors, call our office today.
Related Procedures
Related Posts