what is Profound skin tightening?
At birth, your body has a full supply of collagen and elastin that make your skin soft, smooth, healthy, and resilient. Eventually, this stock of nutrients runs low and the skin on your face and body decreases, which can lead to lines, wrinkles, and sagging skin. If you want to improve the tightness and overall appearance of your skin without surgery, you may be interested in Candela Profound RF microneedling nonsurgical skin tightening and fat reduction at DeRosa Center Facial Aesthetics in Boston, MA. Utilizing advanced technology and radiofrequency (RF) energy, Profound encourages the production of elastin and collagen in the treated areas so you can have firmer, healthier skin. During the assessment and consultation, we will discuss your aesthetic goals before scheduling your treatment. For patients who want to firm the skin on their face and body without the recovery time and expense of a surgical lift, schedule a consultation with one of our facial plastic surgeons in Boston, MA.
Reviews
"Very professional and felt comfortable with her and her staff. The results of my surgery were just as I wanted. 😃😃😃. I'm definitely recommend her abs I'm coming back for more! ❤️"
- D.V. /
Google /
Aug 27, 2021
"Thank you for the opportunity to benefit from your consideration and skill. I will continue on my journey and experience more adventures! My best to all."
- Anonymous /
Office Visit /
Jul 22, 2021
"I had the most amazing experience with dr derosa for my rhinoplasty. She is the nicest, most caring doctor I have ever met! Everything was seamless, no issues and the surgery went great. My nose fits my face perfectly and I still look just like me! I am only a month out and love my results. I cannot recommend her enough!"
- C.B. /
Google /
May 14, 2021
"When I was 18 years old I broke my nose. I never did anything about it at the time Because it never really look that bad. As I got older it started looking worse to me my bridge looked really flat and it seem like the bones were wider possibly just the aging process. When I really noticed was in pictures and it really bothered me and I was constantly trying to contour my nose to make it look narrow. Most people didn't even notice but it really bothered me. I finally decided to get an opinion on what it would entail to fix it. I went to three different plastic surgeons. I finally decided on Jaime DeRosa at the Derosa clinic in Boston. Right away after consulting with her I knew she was the right surgeon. She has such an amazing personality and she is a double certified facial plastic surgeon. I just knew I was in good hands. I had the procedure done yesterday and I am feeling great today I was even able to walk the dogs early this morning at 6:30 AM. Her husband is the anesthesiologist and they both made me feel so relaxed and comfortable before and after the procedure. I couldn't have asked for a better pair!"
- NC /
Other /
Apr 02, 2021
"As a mom of 3 little kids, my face was starting to look tired and I was noticing wrinkles starting to appear. After a consultation with Nicole, I decided the IPL laser was the best choice for me. I could not be happier with my results! My face looks years younger and my skin tone is much more even. Nicole and Steven were both extremely knowledgeable and realistic, which I appreciated. Will absolutely be recommending this office to all of my friends!"
- D.H. /
Google /
Jan 19, 2021
Previous
Next
is profound right for me?
Surgical skin tightening or "lifts," like facelifts, are still the most effective option to improve sagging, loose skin. Profound RF nonsurgical skin tightening and fat reduction can help if you don't wish to have plastic surgery or if you want to enhance the results of your facelift or mini facelift procedure. Profound can be performed on most areas of the body and face, such as the stomach, neck, arms, and thighs. The ideal patients for this procedure:
Are in good general health
Are at or near a healthy, stable weight
Have light to medium skin looseness on the body or face
Have wrinkles or lines on the body or face
Want to improve the health and appearance of their skin
Before your Profound procedure begins, we will clean the treatment areas to eliminate any oil and lotions. Options for anesthesia can be discussed, and our AAAASF certified facility allows the flexibility to offer the treatment with either local anesthetic or IV sedation. Most patients feel that any pain during the treatment is temporary and manageable. After your skin is cleaned, the Profound RF handpiece will be passed over the treatment area slowly and precisely for the most efficient session. The RF microneedling energy prompts the body's natural healing properties to produce collagen and elastin, which tightens and firms the skin and destroys fat cells. The procedure can take around 30 – 90 minutes based on the size and number of areas being treated. Once the procedure is complete, you'll be able to leave and get back to your daily routine.
What to Expect after a profound session
Following your Profound session, the treated areas can be slightly inflamed, numb, or red. This is normal, and you should heal naturally within several days to a week. During your initial consultation, we will discuss methods to care for your skin after your procedure, such as keeping the skin protected and moisturized from the sun and environmental damage. Many patients cannot see visible results right after the treatment. Since the collagen and elastin stimulation and production is a gradual process, you can have the final results of your treatment about 2 – 6 months after the procedure. However, your results should be long-lasting and enhance the general appearance and health of your skin. Since aging continues to occur even after the treatment, you may choose to repeat treatment at least a year after your initial Profound radiofrequency microneedling treatment. During your consultation, we can help you determine your unique plan based on your concerns and goals.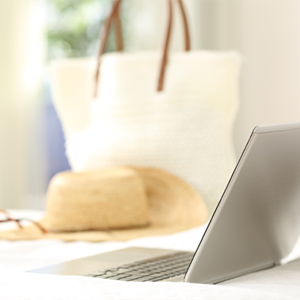 If your goal is to achieve firm skin and a slender physique without going under the knife, schedule a consultative appointment with one of our plastic surgeons to find out more about Candela Profound. A noninvasive and effective treatment that calls for no downtime after the session, RF skin tightening may help you improve the health and tone of your skin and help battle the effects of aging. Get a customized plan for nonsurgical skin tightening during your consultation at DeRosa Center Facial Aesthetics in Boston, MA.
Related Procedures
Related Posts