In the 90s, lean, flat cheeks were a popular trend; however, modern beauty calls for voluminous cheeks that help you appear youthful and healthy. From the popular Juvéderm family of injectable dermal fillers, Voluma is uniquely made to add contour and lift to the mid-face for a natural, more youthful appearance. At DeRosa Clinic Facial Aesthetics in Boston, MA, we offer Voluma injections to address sunken cheeks, which have become hollow and flat because of age, weight loss, or genetics. Giving you results that last up to two years, Voluma is a dermal filler with hyaluronic acid (HA), which helps your face look smoother and feel softer. Schedule a consultation to learn about Juvéderm Voluma treatments and how they can refresh your appearance by increasing lift and fullness.
Are voluma injections for you?
Voluma is a hyaluronic acid (HA) dermal filler that can help add lift and contour to your mid-face. Many patients notice decreased fullness of their cheeks when they age or if they have dropped a large amount of weight. Some patients may have a genetic predisposition for flat cheeks and want to enhance the plumpness with Voluma. To ensure your safety, nursing or pregnant women cannot receive Voluma treatments. Voluma is approved by the Food and Drug Administration (FDA) for patients 21 and older. In your consultation, we will discuss your needs and medical history to decide if Voluma is an effective filler for you. Based on our discussion, we will create a unique treatment plan.
Reviews
"Very professional and felt comfortable with her and her staff. The results of my surgery were just as I wanted. 😃😃😃. I'm definitely recommend her abs I'm coming back for more! ❤️"
- D.V. /
Google /
Aug 27, 2021
"Thank you for the opportunity to benefit from your consideration and skill. I will continue on my journey and experience more adventures! My best to all."
- Anonymous /
Office Visit /
Jul 22, 2021
"I had the most amazing experience with dr derosa for my rhinoplasty. She is the nicest, most caring doctor I have ever met! Everything was seamless, no issues and the surgery went great. My nose fits my face perfectly and I still look just like me! I am only a month out and love my results. I cannot recommend her enough!"
- C.B. /
Google /
May 14, 2021
"When I was 18 years old I broke my nose. I never did anything about it at the time Because it never really look that bad. As I got older it started looking worse to me my bridge looked really flat and it seem like the bones were wider possibly just the aging process. When I really noticed was in pictures and it really bothered me and I was constantly trying to contour my nose to make it look narrow. Most people didn't even notice but it really bothered me. I finally decided to get an opinion on what it would entail to fix it. I went to three different plastic surgeons. I finally decided on Jaime DeRosa at the Derosa clinic in Boston. Right away after consulting with her I knew she was the right surgeon. She has such an amazing personality and she is a double certified facial plastic surgeon. I just knew I was in good hands. I had the procedure done yesterday and I am feeling great today I was even able to walk the dogs early this morning at 6:30 AM. Her husband is the anesthesiologist and they both made me feel so relaxed and comfortable before and after the procedure. I couldn't have asked for a better pair!"
- NC /
Other /
Apr 02, 2021
"As a mom of 3 little kids, my face was starting to look tired and I was noticing wrinkles starting to appear. After a consultation with Nicole, I decided the IPL laser was the best choice for me. I could not be happier with my results! My face looks years younger and my skin tone is much more even. Nicole and Steven were both extremely knowledgeable and realistic, which I appreciated. Will absolutely be recommending this office to all of my friends!"
- D.H. /
Google /
Jan 19, 2021
Previous
Next
After your consultation, we can usually perform your treatment on the same day. In one of our minor procedure rooms, we will clean your cheeks before the Voluma injections. If desired, our doctors can also apply a local anesthetic to make the injections less painful. For accuracy, we will mark your face before administering the Voluma injections with a fine-gauge needle. After administering Voluma, you may notice some swelling and redness, but this should subside in a few days.
Generally, patients notice the effects of Voluma right away, and typically, the results last about two years. It is rare to experience lasting or severe reactions from Voluma injections; however, if you do have a reaction or concerns, please contact DeRosa Center Facial Aesthetics for more information. The most common side effects include slight redness, irritation, or swelling. Usually, patients only have minor symptoms. During your consultation, ask your doctor about how soon to schedule your next treatment to either enhance or extend the effects of Voluma.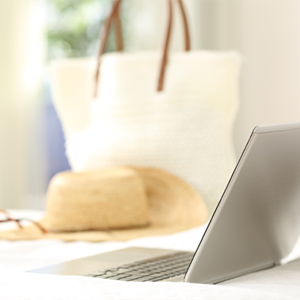 Youthful Contour and Lift
If you would like more shape in the apples of your cheeks or lift in your mid-face area, find out more about Voluma injections at DeRosa Center Facial Aesthetics in Boston, MA. Schedule a consultation for personalized skin recommendations that may include Voluma injections, other Juvéderm fillers, or laser skin treatments to promote a radiant complexion and youthful appearance.
Related Procedures
Related Posts