In the 90s, lean, flat cheeks were a popular trend; however, modern beauty calls for voluminous cheeks that help you appear youthful and healthy. From the popular Juvéderm family of injectable dermal fillers, Voluma is uniquely made to add contour and lift to the mid-face for a natural, more youthful appearance. At DeRosa Clinic Facial Aesthetics in Boston, MA, we offer Voluma injections to address sunken cheeks, which have become hollow and flat because of age, weight loss, or genetics. Giving you results that last up to two years, Voluma is a dermal filler with hyaluronic acid (HA), which helps your face look smoother and feel softer. Schedule a consultation to learn about Juvéderm Voluma treatments and how they can refresh your appearance by increasing lift and fullness.
Are voluma injections for you?
Voluma is a hyaluronic acid (HA) dermal filler that can help add lift and contour to your mid-face. Many patients notice decreased fullness of their cheeks when they age or if they have dropped a large amount of weight. Some patients may have a genetic predisposition for flat cheeks and want to enhance the plumpness with Voluma. To ensure your safety, nursing or pregnant women cannot receive Voluma treatments. Voluma is approved by the Food and Drug Administration (FDA) for patients 21 and older. In your consultation, we will discuss your needs and medical history to decide if Voluma is an effective filler for you. Based on our discussion, we will create a unique treatment plan.
Reviews
"I love my appointments at DeRosa Center. I always feel confident and look great with the services I receive. I highly recommend DeRosa Center!"
- K.H. /
Google /
Jun 17, 2022
"Derosa Clinic is a state-of-the-art skin care and facial aesthetics center. I recently had the most incredible facial with Steven. During my appointment he took the time to listen to my concerns and responded with a treatment plan including skin care products and IPL, (Intense Light Therapy) sessions. Steven is very experienced, gentle and his knowledge of treatments and products is endless. Beyond that, he is very kind and takes an interest in the person as well as the skin. You truly feel like you are the only person in the world while he's treating you. My skin is brighter, smoother and softer and I plan on a long relationship with Steven and Derosa Clinic. I would highly recommend them for any and all skincare needs."
- L.Z. /
Google /
Jun 04, 2022
"Dear Dr. DeRosa, This purple heart has been on my altar for a very long time. I would like to give it to you so you can remember each time you look at it how AMAZING you are and how many hearts you are healing! As I told you before you have found your Dharma (your calling in life --> why the universe organized these trillions of cells into an organism called Dr. DeRosa!) You are a gift, a gifted person and you use your gift well. You are not just fixing broken hearts, you are fixing broken faces. Forever Grateful!"
- Anonymous /
Office Visit /
Jun 01, 2022
"It has been a pleasure to work with you...I am very pleased with the entire process"
- F.S. /
Google /
May 21, 2022
"I've been going to DeRosa Center for almost ten years now for all of my skin care needs. They provide great services in a friendly and comfortable atmosphere. Always willing to answer all my questions and explain all the different products and techniques to me."
- B.L. /
Google /
May 21, 2022
Previous
Next
After your consultation, we can usually perform your treatment on the same day. In one of our minor procedure rooms, we will clean your cheeks before the Voluma injections. If desired, our doctors can also apply a local anesthetic to make the injections less painful. For accuracy, we will mark your face before administering the Voluma injections with a fine-gauge needle. After administering Voluma, you may notice some swelling and redness, but this should subside in a few days.
Generally, patients notice the effects of Voluma right away, and typically, the results last about two years. It is rare to experience lasting or severe reactions from Voluma injections; however, if you do have a reaction or concerns, please contact DeRosa Center Facial Plastic Surgery & Med Spa for more information. The most common side effects include slight redness, irritation, or swelling. Usually, patients only have minor symptoms. During your consultation, ask your doctor about how soon to schedule your next treatment to either enhance or extend the effects of Voluma.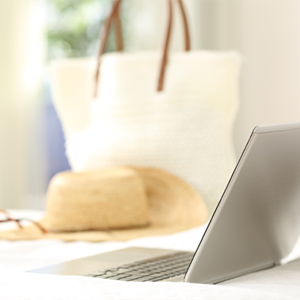 Youthful Contour and Lift
If you would like more shape in the apples of your cheeks or lift in your mid-face area, find out more about Voluma injections at DeRosa Center Facial Plastic Surgery & Med Spa in Boston, MA. Schedule a consultation for personalized skin recommendations that may include Voluma injections, other Juvéderm fillers, or laser skin treatments to promote a radiant complexion and youthful appearance.
Related Procedures
Related Posts