What is a Lesion Removal?
There are quite a few different types of lesions, including moles, skin tags, keratosis, and warts. Sometimes skin lesions can be raised and create a bump either on or below the skin's surface and cause discoloration or texture. While most skin lesions are medically harmless and can be left alone, you might elect to have them treated for aesthetic purposes to alleviate the fear of future health concerns, such as skin irritation or cancer. At DeRosa Center for Facial Plastic Surgery & Med Spa in Boston, MA, our team offers lesion removal using a variety of removal techniques, including excision, laser, and shaving. During your consultation, our team will examine your skin condition and the condition of the lesion to determine what approach best fits your situation.
What are the benefits of lesion removal?
At DeRosa Center Facial Aesthetics, we understand how difficult or undesirable different lesions and imperfections of the complexion can be. These regions could also, sometimes, carry some anxiety and potential trauma to your general wellness. Removing these lesions at our Boston, MA office may offer numerous benefits, like:
Speedy, office-based treatment
Reduces discomfort in affected areas
Undermines the risk of malignant tumor or cancerous growth
Promotes satisfaction with visible look
Reviews
"Dr. DeRosa, Thank you for your compassion and understanding. It touched me deeply. I appreciate your kindness and generosity, it was a wonderful thing to experience. May it all come back to you a hundredfold."
- Anonymous /
Office Visit /
Aug 25, 2023
"Dr.DeRosa was absolutely amazing. I have always wanted a nose job since I was 10 and just got one last week 11 years later. She understood exactly what I wanted right away and was the best doctor I've ever had. At 1 week post op my nose looks better than I could've expected. Obviously it's still swollen so it's rounded at the tip but she got rid of the bump and made the tip not droopy and completely natural cause she understands that as a young girl I don't want it to be pointy or tilted up so much you can see in my nose like some people. Originally we didn't think we'd need to break my nose but during surgery she made the call that in order to get it looking exactly how she knew I pictured it she did end up breaking it and making it thinner at the top and I'm glad she did because she understood the vision. She is so easy to talk to and understands how important it is to feel comfortable in this setting. Everyone who works there was so nice and made me feel comfortable the moment I opened the door and even answered my email two days after surgery at 8:30 pm when I had a question about the pain. If you are going to get rhinoplasty in highly recommended Dr. DeRosa."
- B.M. /
Google /
Aug 16, 2023
"Steven is a true professional! He is extremely knowledgeable. Everyone on the team is fantastic. Friendly and helpful."
- M.M. /
Google /
Aug 13, 2023
"I went to see Dr. DeRosa for a Rhinoplasty procedure after having suffered significant damages to my nose due to a bike accident earlier last year. I honestly can say I'm so happy with the results! It took about four months after the procedure for it to show a substantial difference but it was well worth it.I highly recommend to anyone wanting/needing a rhinoplasty to give Dr. DeRosa a try. She will listen to your concerns and go over all your options all the while being very friendly and attentive. Her staff is very friendly and resourceful as well."
- S.M. /
Google /
Aug 04, 2023
"Where to begin… I recently had the pleasure of undergoing a rhinoplasty procedure at DeRosa Center and I am thrilled to share my positive experience with others. From the initial consultation to the post-operative care, every aspect of my journey with this esteemed rhinoplasty business was exceptional. Jaimie who is an incredibly skilled surgeon, attentive staff and outstanding results have left me feeling more confident and satisfied than ever before. My experience with Jaimie and Derosa Center has exceeded any expectations I had for a rhinoplasty. I personally had no bruising and very minimal swelling after the rhinoplasty. The very moment Jaimie removed the cast from my nose I knew I chose the right surgeon. Her skills and knowledge, again, exceeded any expectations I had. I had paid for consults for a few other surgeons in the Boston area but after my consult with Derosa Center I knew that's where I was going to have the procedure. Jaimie's bed side manner and personality is so welcoming and comforting. Absolutely thrilled with my results."
- S.N. /
Google /
Jul 28, 2023
Previous
Next
Lesion removal is a simple procedure, ideal for both men and women who have one or more moles, warts, skin tags, or keratoses. It can be performed for both cosmetic and medical reasons. The best candidates for this procedure typically:
Are dealing with chronic skin irritation
Feel embarrassed by or self-conscious of their lesions
Desire to rid themselves of one or more skin lesions
Have a skin lesion in a prominent body area that is difficult to conceal, such as the chin, cheeks, hands, or nose
Are concerned their lesion(s) may pose potential health risks
How is a Lesion Removal performed?
Removing lesions is a simple procedure performed with a local anesthetic in our minor procedure room. The technique or method for your specific lesion(s) will be dependent on the size, location, and depth of the lesion. Certain lesions can be removed easily with an easy shaving procedure or laser treatment using our GentleMaxPro laser, while others may require excision. The removal method that is the most ideal for your skin will be decided during your initial consultation. Along with a carefully chosen approach, our providers will do their best to minimize scarring and promote rapid healing.
What can I expect after Lesion Removal?
After your lesion removal, you can expect the treatment area to feel sensitive and uncomfortable. These symptoms are normal and usually subside within a few days. Anti-inflammatory medication can be used to minimize discomfort. If your removal required sutures or stitches, you should be careful to not disturb the stitches and follow all post-treatment instructions as given by your provider. Usually, the area can be expected to scab over and heal within 2-3 weeks from the procedure with proper aftercare.
What counts as a skin lesion?
You may recognize skin lesions as abnormal growths or bumps, different to the healthy skin around them. Primary skin lesions are present from birth. Secondary lesions may form later in life as a result of irritation or disease.
What are different kinds of skin lesions?
There are three types of skin lesions. Plaques are larger than 10mm across and are raised or indented when compared to the skin surface. Macules are flat lesions, typically smaller than 10mm in diameter. Papules are elevated lesions and feel like small bumps when you run your fingers across them.
What do skin lesions look like?
You will recognize skin lesions as standing out from the rest of the skin. Lesions may be colored differently, or create patches and irregular texture to the rest of the skin. It may be indented or raised, or appear as a sore, depression, or discolorated area.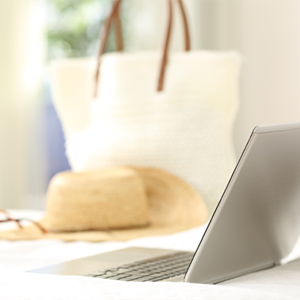 Remove skin lesions today!
Unsightly lesions often cause insecurity or anxiety as well as irritation. At DeRosa Center for Facial Plastic Surgery & Med Spa's Boston, MA location, we can help restore your skin's appearance with a quick and simple skin lesion removal procedure. Contact our office today to arrange an initial consultation with our team to learn more about lesion removal for your specific concerns. At your consultation, our team will discuss all of your options to help you determine which lesion removal technique will benefit you most.