What is a Lesion Removal?
There are quite a few different types of lesions, including moles, skin tags, keratosis, and warts. Sometimes skin lesions can be raised and create a bump either on or below the skin's surface and cause discoloration or texture. While most skin lesions are medically harmless and can be left alone, you might elect to have them treated for aesthetic purposes to alleviate the fear of future health concerns, such as skin irritation or cancer. At DeRosa Center for Facial Plastic Surgery & Med Spa in Boston, MA, our team offers lesion removal using a variety of removal techniques, including excision, laser, and shaving. During your consultation, our team will examine your skin condition and the condition of the lesion to determine what approach best fits your situation.
Reviews
"Dr Derosa is always the best in class. Never too much product, but always enough product to be affective. I've also seen other technicians and the thoughtful application is consistent. The facials are also a great value. Each time I see a noticeable difference in skin tone and youthfulness. The advice I get for improvements is also valuable and intentional and not an up-sell. I've appreciated the clinic for over ten years and will continue to do so until I am old and NOT WRINKLY!"
- T.C. /
Google /
Nov 16, 2022
"Great care with attention to detail."
- M.F. /
Google /
Nov 06, 2022
"I honestly couldn't have asked for a better experience. After searching for three months and seeing numerous other surgeons (including the last plastic surgeon who did my second rhinoplasty revision), I was convinced no one would take on my case and listen to my story the way I needed it to be heard, let alone agree for me to become their patient. I felt totally disheartened and lost! In comes the DeRosa Canter as my last and only hope. From the outset, Colleen (the admin) and Meg (who handles patient coordination) were incredibly friendly and welcoming on my first visit. Colleen in particular has been FANTASTIC about fielding multiple calls and questions from me before and post-op (thank you so much Colleen!). Meg is cheerful and explains the billing process very thoroughly, and always made me feel confident about my choice to work with the DeRosa Center. I was also able to get my preferred surgical date without incident, which meant a lot considering I am a stay-at-home mom with three kids under 9 years old! And what can I say about Dr. DeRosa - she is a DREAM. She is bubbly, attentive, smart, and such an incredible listener. She let me spend a half hour explaining my previous procedures, where I was unhappy with them, and how I wanted to move forward reconstructing my nose after my son had broken it during playtime over the summer. She MORE than met my expectations. She understood that this procedure was more than just fixing a broken nose, but giving to me the nose I had always wanted as a teenager, and I'm nearing 40 today. She showed me pictures of potential outcomes, and I was thrilled! I booked surgery that same day. The day of surgery I met Dr. DeRosa's husband, who also happens to be her anesthesiologist! He has a lovely calming presence that is especially essential right before surgery. It was a special twist to know that the practice was in essence "family run." Post-op, the NP Nicole took off my cast and showed me my results, and I was stunned! My nose was perfectly straight again, without divots from being broken, and on top of that, was much smaller and looked SO appropriate for my face. I was THRILLED. I opted to also do some post-op Botox with Nicole right on the spot, which I must say was an added plus - she is a great listener and a very skilled technician. Botox isn't something to play with, and she did a fantastic job. (Thanks Nicole! I can't wait to come back!) Overall, I just can't thank all of the DeRosa team enough for giving me my life back (really and truly). I've waited so long to see the face I've had in my mind's eye become reality, and this group of people achieved it for me. I would recommend the DeRosa Center for ANYBODY, be it for a surgical procedure or even modest med spa tweaks. I love this group of people!!! From the bottom of my heart, thank you so much."
- K.F. /
Google /
Oct 21, 2022
"Couldn't be happier:) Dr DeRosa is a magician! Been only a week and already loving the results. Also, her kind approach, along with outlining everything regarding the procedure in thorough detail, really put me at ease regarding my procedures. World class skill and care. I recommend DeRosa Centre very highly. 5 stars! Thanks all for everything!"
- S.D. /
Google /
Sep 14, 2022
"I have been coming to DeRosa Clinic for years and really appreciate how they go above and beyond to make sure patients are happy. Dr. DeRosa and her staff are friendly, professional, responsive and provide excellent service. The clinic is clean with a great location on Newbury St. Highly recommend booking facials with Steven. Glad I found this place! Thank you Dr. DeRosa, Steven and staff!"
- K.T. /
Google /
Aug 21, 2022
Previous
Next
Lesion removal is a simple procedure, ideal for both men and women who have one or more moles, warts, skin tags, or keratoses. It can be performed for both cosmetic and medical reasons. The best candidates for this procedure typically:
Are dealing with chronic skin irritation
Feel embarrassed by or self-conscious of their lesions
Desire to rid themselves of one or more skin lesions
Have a skin lesion in a prominent body area that is difficult to conceal, such as the chin, cheeks, hands, or nose
Are concerned their lesion(s) may pose potential health risks
How is a Lesion Removal performed?
Removing lesions is a simple procedure performed with a local anesthetic in our minor procedure room. The technique or method for your specific lesion(s) will be dependent on the size, location, and depth of the lesion. Certain lesions can be removed easily with an easy shaving procedure or laser treatment using our GentleMaxPro laser, while others may require excision. The removal method that is the most ideal for your skin will be decided during your initial consultation. Along with a carefully chosen approach, our providers will do their best to minimize scarring and promote rapid healing.
What can I expect after Lesion Removal?
After your lesion removal, you can expect the treatment area to feel sensitive and uncomfortable. These symptoms are normal and usually subside within a few days. Anti-inflammatory medication can be used to minimize discomfort. If your removal required sutures or stitches, you should be careful to not disturb the stitches and follow all post-treatment instructions as given by your provider. Usually, the area can be expected to scab over and heal within 2-3 weeks from the procedure with proper aftercare.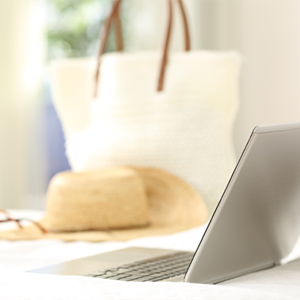 Remove skin lesions today!
Unsightly lesions often cause insecurity or anxiety as well as irritation. At DeRosa Center for Facial Plastic Surgery & Med Spa's Boston, MA location, we can help restore your skin's appearance with a quick and simple skin lesion removal procedure. Contact our office today to arrange an initial consultation with our team to learn more about lesion removal for your specific concerns. At your consultation, our team will discuss all of your options to help you determine which lesion removal technique will benefit you most.