About BroadBand Light Therapy
Broadband light (BBL) therapy utilizes energy-releasing technology to enhance the aesthetics of your skin and also makes it look more youthful and smoother. It works by employing therapeutic-grade light energy that mildly warms the skin and stimulates collagen production. Individuals with an array of skin issues may benefit from BBL because it can help with rosacea, broken blood vessels, sun damage, or unwanted freckles. Also, it creates a more even skin texture and helps generate a fresh, luminous complexion. To help you with your aesthetic goals, we can combine BBL treatments with other aesthetic procedures. At DeRosa Clinic Facial Aesthetics in Boston, MA, our doctors proudly offer BBL as an innovative treatment because it helps restore our patients' confidence in their skin.
Reviews
"Jaimie, Thank you so much for inviting me to the DeRosa Clinic. It was truly the BEST facial I have ever received. I also felt so welcomed by you and your team. Thank you for your kindness and generosity. I look forward to the next time I will get to see you! I am so inspired by what you have created and I look forward to celebrating your success as you expand your business! Wishing you have the happiest holiday season! With love,"
- Anonymous /
Office Visit /
Sep 14, 2018
"My experience at DeRosa clinic was excellent, the staff was very accommodating and caring. I consider my face surgery to be life changing. Dr DeRosa is by far one of the best caring professional surgeons I came across. It a great feeling to be able to trust your face knowing that the results will be amazing. And my results are speak for themselves, people think I am 15 years younger:)"
- A.L. /
Google /
Mar 11, 2020
"After a horrific experience from a previous plastic surgery, I cannot say enough about how different this experience was. To have a doctor explain the procedure, what would be necessary to correct the issues from the previous surgery, as well as her ability to fix what the previous doctor had done (which left me disfigured and insecure in my appearance) is something I cannot put into words. Her energy and upbeat attitude are so important to the experience. You leave feeling that you are more than just a patient, which translates to a better recovery and overall experience. I am so grateful to have found Dr. DeRosa."
- K.G. /
Google /
Mar 10, 2020
"I went today for a consultation with Doc Derosa and was pleasantly surprised. Doctor Derosa talked me through what I wanted and suggested that I go a less invasive route on account of my skin and how it would take the treatment I originally wanted. She could not have been any more honest or friendly!! I am going back in two weeks to see the esthetician :o) I didn't catch the lady at the front desk's name, but she was also super friendly and professional!!"
- A.B. /
Yelp /
Mar 05, 2020
"DeRosa is by far the best place in Boston to get a facial in my experience. The space on Newbury is clean and relaxing, and everyone is incredibly welcoming. Steven's attention to detail and knowledge of skincare is unmatched - the 60 minute facial is worth every penny. I have and will continue to recommend him to all of my friends!"
- M.C. /
Google /
Mar 03, 2020
Previous
Next
Are BBL Treatments For You?
An ideal candidate for BBL is any individual dealing with hyperpigmentation or unevenly textured skin. Patients may experience these issues because of acne, sun damage, damaged capillaries, or rosacea. BBL also helps make the skin appear more youthful by stimulating the production of collagen. We can change the settings used during the BBL treatment, which allows us to treat a variety of skin issues. Before undergoing treatment, we will explain how BBL technology can help you achieve your aesthetic goals.
After creating the perfect treatment plan, we adjust the settings of the BBL system to fit your unique needs. Before beginning the therapy, we will cover your eyes to protect them from the light of the laser. Next, we will lightly pass the laser over your skin while concentrating on the treatment areas. The duration of the procedure depends on the severity of your skin issues and if we completed additional treatments during the session. Typically, we can complete BBL procedures in about one hour or less.
Following the treatment, a soothing lotion is applied to your skin. We will also give you post-treatment care instructions, and we recommend reducing your exposure to the sun. Otherwise, patients can generally return to their normal daily routine. Following the initial treatment and within 2 – 6 weeks, patients can see results from BBL. Generally, patients will see optimal results after multiple BBL treatments. To achieve your desired outcome, we will help you determine how many sessions you need.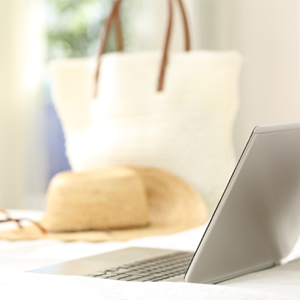 This innovative therapy uses state-of-the-art technology to enhance the appearance and texture of the skin. BBL helps you regain confidence in your look. To learn more about BBL treatments and to see if it works best for you, contact DeRosa Clinic Facial Aesthetics in Boston, MA to schedule an appointment.
Related Procedures
Related Posts