About Microneedling with PRP
DeRosa Clinic Facial Aesthetics in Boston, MA is proud to offer AquaGold Fine Touch microneedling, a treatment that punctures small holes into the skin on your neck, face, or chest to stimulate skin repair. As an additional bonus, your platelet-rich plasma (PRP) may be administered to the same region to help cells heal and enable the skin to begin growing new cells. These two procedures together can lessen the appearance of lines, wrinkles, scars, and spots, along with other skin problems. The feel of your skin may be significantly enhanced to appear smoother and more even without damaging the epidermis. If you would like to learn more about the AquaGold Fine Touch microneedling with PRP procedure, schedule a one-on-one consultation with one of our excellent team members.
Reviews
"Jaimie, Thank you so much for inviting me to the DeRosa Clinic. It was truly the BEST facial I have ever received. I also felt so welcomed by you and your team. Thank you for your kindness and generosity. I look forward to the next time I will get to see you! I am so inspired by what you have created and I look forward to celebrating your success as you expand your business! Wishing you have the happiest holiday season! With love,"
- Anonymous /
Office Visit /
Sep 14, 2018
"Excellent care , especially the follow up care"
- L.S. /
Google /
Mar 01, 2020
"I love working with everyone in this office- great team! I've also been very pleased with my results, no extremes just enhancements that have made me feel so much more confident and attractive."
- B.N. /
Google /
Nov 25, 2020
"Dr. DeRosa is absolutely fantastic. Her office is easy to get ahold of with any questions and makes the process as easy and painless as it can be. I'd highly recommend her to anyone in the area!"
- C.K. /
Google /
Nov 05, 2020
"Went in for a Botox consultation and Doctor Jamie and just did the Botox right then and there. Very happy and prices were great! We didn't do too much the first time which I was very happy about. The nurse doing the injections was warm friendly and talked through every step. Great clinic!"
- O.P. /
Yelp /
Oct 27, 2020
Previous
Next
Microneedling + PRP for you?
An ideal candidate for AquaGold Fine Touch microneedling with PRP is anybody looking to alter the appearance or texture of the surface of their skin. Uneven skin tone, dry skin, harsh texture, age spots, loose skin, acne, wrinkles, and scarring are all skin conditions that could benefit from microneedling with PRP treatment. Patients can also use this treatment to fight the effects of sun damage that might have caused the skin to feel rough or hyperpigmentation.
Before we perform microneedling, a member of our team will take a sample of your blood for the PRP collection. The drawn blood is taken to our lab for the separation process where we condense the stem cells, platelets, and growth factors into PRP. For the microneedling treatment, DeRosa Clinic Facial Aesthetics employs innovative technology to make minuscule holes in your skin. The little needles used won't damage your skin, but instead, they will help stimulate the creation of collagen. When the microneedling is done, the PRP is applied to the skin to let it sink in. Once the PRP is completely absorbed, we will remove it and cleanse the skin.
Microneedling with Platelet Rich Plasma (1 hour treatment)
Address your aging concerns with CIT & PRP.
CIT creates tiny microchannels in the skin, thus stimulating the body's production of new collagen and elastin. And when you add your own platelet rich plasma (PRP) to the treatment, it will boost the treatment to the next level. PRP releases growth factors into the skin to expedite the body's own repair process and stimulate new collagen and elastin production. PRP also reduces inflammation and helps to plump the skin. Your skin will appear younger looking and rejuvenated. Fine lines and wrinkles will be diminished, skin texture is improved, acne scars are minimized, and skin becomes firmer with more-even skin tone.
Following your therapy, you could experience some normal effects, such as swelling, bruising, and redness. We recommend avoiding the use of makeup and exfoliating face washes and abstaining from swimming in chlorinated pools for approximately three days post-treatment. Activities like these may expose your skin to harsh chemicals and bacteria, which could cause negative side effects. You also should limit your exposure to the sun or use protective measures when you plan to be outdoors. Typically, patients notice final results within several weeks as the skin works to repair and heal itself.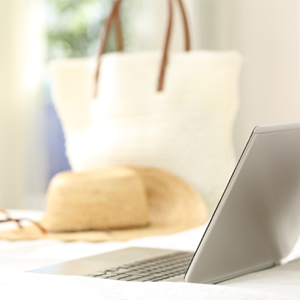 This innovative procedure can help people looking to restore the look and texture of the skin. AquaGold Fine Touch microneedling with PRP can help make your skin look smoother, younger, firmer, and luminous. We urge patients to find out more about this therapy by speaking to a member of our skilled team or by setting up a consultation at our Boston, MA practice today.
Related Procedures
Related Posts