About Microneedling with PRP
DeRosa Clinic Facial Aesthetics in Boston, MA is proud to offer AquaGold Fine Touch microneedling, a treatment that punctures small holes into the skin on your neck, face, or chest to stimulate skin repair. As an additional bonus, your platelet-rich plasma (PRP) may be administered to the same region to help cells heal and enable the skin to begin growing new cells. These two procedures together can lessen the appearance of lines, wrinkles, scars, and spots, along with other skin problems. The feel of your skin may be significantly enhanced to appear smoother and more even without damaging the epidermis. If you would like to learn more about the AquaGold Fine Touch microneedling with PRP procedure, schedule a one-on-one consultation with one of our excellent team members.
Reviews
"Jaimie, Thank you so much for inviting me to the DeRosa Clinic. It was truly the BEST facial I have ever received. I also felt so welcomed by you and your team. Thank you for your kindness and generosity. I look forward to the next time I will get to see you! I am so inspired by what you have created and I look forward to celebrating your success as you expand your business! Wishing you have the happiest holiday season! With love,"
- Anonymous /
Office Visit /
Sep 14, 2018
"My experience at DeRosa clinic was excellent, the staff was very accommodating and caring. I consider my face surgery to be life changing. Dr DeRosa is by far one of the best caring professional surgeons I came across. It a great feeling to be able to trust your face knowing that the results will be amazing. And my results are speak for themselves, people think I am 15 years younger:)"
- A.L. /
Google /
Mar 11, 2020
"After a horrific experience from a previous plastic surgery, I cannot say enough about how different this experience was. To have a doctor explain the procedure, what would be necessary to correct the issues from the previous surgery, as well as her ability to fix what the previous doctor had done (which left me disfigured and insecure in my appearance) is something I cannot put into words. Her energy and upbeat attitude are so important to the experience. You leave feeling that you are more than just a patient, which translates to a better recovery and overall experience. I am so grateful to have found Dr. DeRosa."
- K.G. /
Google /
Mar 10, 2020
"I went today for a consultation with Doc Derosa and was pleasantly surprised. Doctor Derosa talked me through what I wanted and suggested that I go a less invasive route on account of my skin and how it would take the treatment I originally wanted. She could not have been any more honest or friendly!! I am going back in two weeks to see the esthetician :o) I didn't catch the lady at the front desk's name, but she was also super friendly and professional!!"
- A.B. /
Yelp /
Mar 05, 2020
"DeRosa is by far the best place in Boston to get a facial in my experience. The space on Newbury is clean and relaxing, and everyone is incredibly welcoming. Steven's attention to detail and knowledge of skincare is unmatched - the 60 minute facial is worth every penny. I have and will continue to recommend him to all of my friends!"
- M.C. /
Google /
Mar 03, 2020
Previous
Next
Microneedling + PRP for you?
An ideal candidate for AquaGold Fine Touch microneedling with PRP is anybody looking to alter the appearance or texture of the surface of their skin. Uneven skin tone, dry skin, harsh texture, age spots, loose skin, acne, wrinkles, and scarring are all skin conditions that could benefit from microneedling with PRP treatment. Patients can also use this treatment to fight the effects of sun damage that might have caused the skin to feel rough or hyperpigmentation.
Before we perform microneedling, a member of our team will take a sample of your blood for the PRP collection. The drawn blood is taken to our lab for the separation process where we condense the stem cells, platelets, and growth factors into PRP. For the microneedling treatment, DeRosa Clinic Facial Aesthetics employs innovative technology to make minuscule holes in your skin. The little needles used won't damage your skin, but instead, they will help stimulate the creation of collagen. When the microneedling is done, the PRP is applied to the skin to let it sink in. Once the PRP is completely absorbed, we will remove it and cleanse the skin.
Following your therapy, you could experience some normal effects, such as swelling, bruising, and redness. We recommend avoiding the use of makeup and exfoliating face washes and abstaining from swimming in chlorinated pools for approximately three days post-treatment. Activities like these may expose your skin to harsh chemicals and bacteria, which could cause negative side effects. You also should limit your exposure to the sun or use protective measures when you plan to be outdoors. Typically, patients notice final results within several weeks as the skin works to repair and heal itself.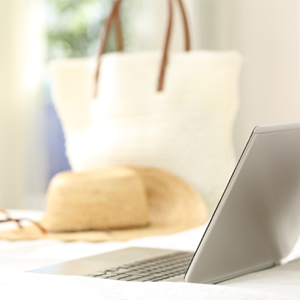 This innovative procedure can help people looking to restore the look and texture of the skin. AquaGold Fine Touch microneedling with PRP can help make your skin look smoother, younger, firmer, and luminous. We urge patients to find out more about this therapy by speaking to a member of our skilled team or by setting up a consultation at our Boston, MA practice today.
Related Procedures
Related Posts