ABOUT AQUAGOLD FINE TOUCH
AQUAGOLD Fine Touch is a one-of-a-kind dermal infusion procedure that combines the innovative effects of microneedling with the proven results of injectables for a totally unique and effective facial rejuvenation. The gold-plated, stainless steel needles on the AQUAGOLD handpiece minimize skin damage and reduce the risk of an allergic reaction while creating microchannels on the surface of the skin. These micro-injuries allow a variety of dermal injectables, including BOTOX and HA fillers such as Juvederm and Restylane, to be delivered at an even depth throughout the facial skin. Unlike the traditional injections of Botox and fillers, this treatment delivers them to a more superficial layer of the skin which helps to reduce excess skin shine, tighten and reduce pore size, and directly deliver hyaluronic acid to the skin. Our aestheticians can also deliver treatments such as Vitamin C directly to the dermis. DeRosa Clinic Facial Aesthetics in Boston, MA, led by a duo of board-certified plastic surgeons, is proud to offer this popular, cutting-edge treatment that consistently provides dramatic aesthetic results. Contact us today to schedule your AQUAGOLD Fine Touch facial treatment.
Reviews
"Jaimie, Thank you so much for inviting me to the DeRosa Clinic. It was truly the BEST facial I have ever received. I also felt so welcomed by you and your team. Thank you for your kindness and generosity. I look forward to the next time I will get to see you! I am so inspired by what you have created and I look forward to celebrating your success as you expand your business! Wishing you have the happiest holiday season! With love,"
- Anonymous /
Office Visit /
Sep 14, 2018
"Excellent care , especially the follow up care"
- L.S. /
Google /
Mar 01, 2020
"As a mom of 3 little kids, my face was starting to look tired and I was noticing wrinkles starting to appear. After a consultation with Nicole, I decided the IPL laser was the best choice for me. I could not be happier with my results! My face looks years younger and my skin tone is much more even. Nicole and Steven were both extremely knowledgeable and realistic, which I appreciated. Will absolutely be recommending this office to all of my friends!"
- D.H. /
Google /
Jan 19, 2021
"Beyond pleased with Dr. DeRosa and her team! From the initial consultation to the surgery and beyond. My daughter had otoplasty and the whole it was a very easy experience and she is very pleased with the outcome. Dr. DeRosa was able to answer all my and my daughter's questions thoroughly and kept her at ease the whole time. It is so convenient that they are able to do the surgery right in the office without needing to go to a hospital, especially now with the hospitals so crowded.The whole staff is terrific, there were no wait times for appointments, everything was done efficiently, but we never felt rushed.If you are looking to have your skin feel rejuvenated I have also been to the clinic for a facial and highly recommend the experience. Both my daughter and I highly recommend Dr. DeRosa and the whole staff at the DeRosa Clinic."
- M.O. /
Yelp /
Jan 18, 2021
"I am here to preach the gospel of the DeRosa Clinic.My story: I moved to Boston for graduate school, and I asked my esteemed SF-based doctor for a recommendation in the Boston area, and he directed me to Dr. DeRosa. I now live in Washington, DC, and I trust Dr. DeRosa so much that I called her office for dermatologist contacts in DC. How I wish I still lived in Boston so I could continue seeing Dr. DeRosa!My experience: Walking into the DeRosa clinic was like getting a much welcome dose of sunshine. The women staffing the front desk were always extremely warm and welcoming. Being so far from home, I felt well attended to and well taken care of. As I write this, I miss them so much!Dr. DeRosa was beyond fantastic. She not only addressed every concern of mine, no matter how trivial (eg, the tiniest skin irritation), but she did so with aplomb, grace, and vivacity. And I mean what I say. Dr. DeRosa was not only an extremely skilled doctor, but she was also unbelievably charismatic and caring. I left her offices, not only with my health concerns addressed, but with Soul Cycle class recommendations and networking tips!On-site, Dr. DeRosa also has the most skilled aesthetician. I literally would go from Dr. DeRosa's office, where she would pinpoint a skin issue, to the room next door, where an aesthetician would perform a rejuvenating facial. I would look at my skin the next day, and it would look brand-spanking new. I don't think anyone can compete with that.I now live in Washington, DC for work, and I must confess, I miss Dr. DeRosa, her staff, and the office IMMENSELY. For those of you who are close enough to be able to have De. DeRosa as your doctor, you couldn't be more lucky!"
- A.P. /
Yelp /
Jan 08, 2021
Previous
Next
AQUAGOLD can be used to treat facial skin, decolletage, and/or hands. The fine needles on the handpiece make the treatment more comfortable than other forms of microneedling and allow for dermal infusions and/or BOTOX to be added for the most dramatic results. The procedure is safe for most skin types and tones and could improve the complexion of anyone seeking rejuvenation. Patients with active acne or skin irritations should wait until their skin has healed before scheduling their session.
After a consultation to discuss your aesthetic goals and determine which services your treatment plan should include, a member of our team will lead you to a minor procedures room where your skin will be prepped for your procedure. Your skin will be cleansed of any makeup or oils and a topical numbing cream will be allowed to seep into your skin. Once your skin is numb and the AQUAGOLD handpiece has been supplied with the solution chosen for you, the device will be passed over the skin slowly and precisely for optimal results. A cold compress or soothing serum may be applied to your skin following the procedure to combat potential redness and swelling.
If BOTOX or dermal fillers were used during your procedure, you may enjoy immediate results. Your results will continue to improve over time as the micro-injuries stimulate the production of collagen and elastin from beneath the surface of the skin. Our team may recommend periodic touch-up sessions to prolong and protect your new radiant results.
FREQUENTLY ASKED QUESTIONS
How much does the AQUAGOLD Fine Touch cost?
The cost for your procedure depends on the treatment area and the type of wrinkle relaxers, dermal infusions, or serums that are chosen to accompany it. Once your treatment plan has been developed, we will be able to discuss the cost of your treatment and payment methods accepted.
Can I combine this procedure with others?
If you wish to combine your AQUAGOLD Fine Touch treatment with another nonsurgical procedure, you should discuss this with a member of our team during your consultation so we can develop a customized treatment program that helps you meet all of your aesthetic goals.
Does it hurt?
Because of the use of topical anesthesia and the quality and size of the needles on the AQUAGOLD device, patients typically report that their treatments are more comfortable than traditional injections.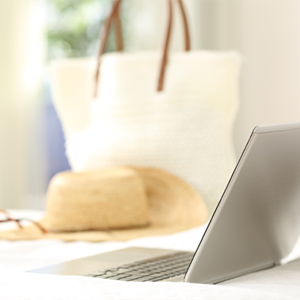 DeRosa Clinic Facial Aesthetics in Boston, MA is proud to always offer the finest in aesthetic treatments for our area patients. AQUAGOLD Fine Touch is the gold standard in microneedling and when you add BOTOX or other dermal infusions, the results are unparalleled by other technologies. To schedule your rejuvenation, contact our professional staff today.
Related Posts