Our plastic surgeons are experienced in advanced aesthetic procedures of the face. We offer a selection of complete facial procedures that can revamp your overall look. One example is the lip lift procedure. Lip lifts reshape and provide distinct definition to the curves of the lips to reveal a voluminous, more desirable mouth. During your consultation at DeRosa Clinic Facial Aesthetics, we will ask you questions, evaluate your cosmetic goals, and help you determine if a lip lift procedure will help you meet your aesthetic goals.
Reviews
"Jaimie, Thank you so much for inviting me to the DeRosa Clinic. It was truly the BEST facial I have ever received. I also felt so welcomed by you and your team. Thank you for your kindness and generosity. I look forward to the next time I will get to see you! I am so inspired by what you have created and I look forward to celebrating your success as you expand your business! Wishing you have the happiest holiday season! With love,"
- Anonymous /
Office Visit /
Sep 14, 2018
"My experience at DeRosa clinic was excellent, the staff was very accommodating and caring. I consider my face surgery to be life changing. Dr DeRosa is by far one of the best caring professional surgeons I came across. It a great feeling to be able to trust your face knowing that the results will be amazing. And my results are speak for themselves, people think I am 15 years younger:)"
- A.L. /
Google /
Mar 11, 2020
"After a horrific experience from a previous plastic surgery, I cannot say enough about how different this experience was. To have a doctor explain the procedure, what would be necessary to correct the issues from the previous surgery, as well as her ability to fix what the previous doctor had done (which left me disfigured and insecure in my appearance) is something I cannot put into words. Her energy and upbeat attitude are so important to the experience. You leave feeling that you are more than just a patient, which translates to a better recovery and overall experience. I am so grateful to have found Dr. DeRosa."
- K.G. /
Google /
Mar 10, 2020
"I went today for a consultation with Doc Derosa and was pleasantly surprised. Doctor Derosa talked me through what I wanted and suggested that I go a less invasive route on account of my skin and how it would take the treatment I originally wanted. She could not have been any more honest or friendly!! I am going back in two weeks to see the esthetician :o) I didn't catch the lady at the front desk's name, but she was also super friendly and professional!!"
- A.B. /
Yelp /
Mar 05, 2020
"DeRosa is by far the best place in Boston to get a facial in my experience. The space on Newbury is clean and relaxing, and everyone is incredibly welcoming. Steven's attention to detail and knowledge of skincare is unmatched - the 60 minute facial is worth every penny. I have and will continue to recommend him to all of my friends!"
- M.C. /
Google /
Mar 03, 2020
Previous
Next
Is A Lip lIft Right For You?
The treatment is minimally invasive, uncomplicated in nature, and usually yields favorable outcomes. You might be a good candidate if you:
have unbalanced or thin lips
prefer a more defined vermilion or Cupid's bow
undergo facial surgery and want to balance your lips with the rest of your features
have undergone rhinoplasty and found that your lips are now too long
During an appointment with one of our doctors, please explain your individual needs so we can choose the best lip procedure for you.
During your consultation, we will discuss the various procedure types offered during lip lift surgery. Generally, depending on your cosmetic goal, we use one of the following procedures:
Gull-wing Lip Lift
This approach is commonly employed to enhance the appearance of the vermilion or the lip line, which forms the crests of the Cupid's bow. During this surgery, the skin is meticulously removed and the lips are lifted and reshaped to heighten the depth of the lip line.
Sub-nasal Lip Lift
During this procedure, a little piece of skin from underneath the nose is taken and then raised and sewn into the correct place below it. This lifting technique helps the lips to appear larger, emphasizing the Cupid's bow and increasing the volume of the vermilion.
Typically, lip drop or lift procedures provide gorgeous and immediate outcomes. Based on the technique chosen in your consultation, lip lift and drop techniques may require local or general anesthesia. The duration of the procedure takes anywhere from a few minutes or two hours. Along with some discomfort, you should expect bruising and swelling the first two weeks following a lip lift or drop surgery because of the delicate skin on your lips and face. It can take two months for the full results of a lip procedure to be unveiled. After the swelling and bruising have subsided, you should see obvious enhancements and beautiful results.
Frequently Asked Questions
What is a lip lift?
A lip lift reshapes the contours of your lips or the Cupid's bow. Overall, it helps enhance the outline of your lips and is an outpatient procedure. Both of our double board-certified doctors have extensive experience when it comes to performing delicate facial procedures. A lip lift can offer beautiful and long-lasting results without needing multiple dermal filler injections.
Am I a good candidate for a lip lift?
The ideal candidate includes patients who want to enhance their mouth because of thinness, stretched, or poorly defined lips. Before undergoing the surgery, we encourage patients to set realistic expectations and understand the recovery requirements and possible side effects. During your initial appointment, we will help you determine if a lip lift is right for you by discussing all of the possible choices and helping you feel informed about your options.
How much will a lip lift cost?
Before your surgery, we will complete a thorough assessment of your lips and listen to your cosmetic concerns. Next, we will create a care plan for you. After completing the care plan, we can determine the final cost of the surgery. Generally, the fees will include our surgeon's fee, the anesthesiologist, operating room, surgical supplies, and your follow-up appointments. We do offer payment plans and low-interest surgical financing. Please be sure to ask our staff more about your payment options.
How long is the recovery?
Depending on the complexity of the procedure, patients can return to work after a week. Patients will experience some redness and bruising throughout the healing process; however, this should subside in the first 3 – 4 days. To reduce swelling, we recommend using cold compresses. We will remove your stitches at the first follow-up session.
Are there complications from the lip lift procedure?
Dr. DeRosa and Dr. Banks have extensive experience performing lip lift procedures. In general, you will experience some bruising, swelling, and mild discomfort, but infection, scarring, and nerve damage are not common. At your consultation, we will thoroughly discuss all of the possible risks to help you feel knowledgeable about the surgery.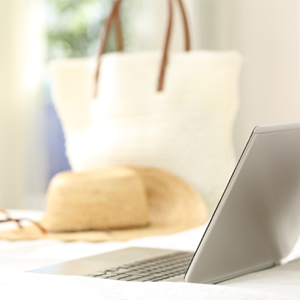 Lip surgeries can yield stunning results. At DeRosa Clinic Facial Aesthetics in Boston, MA, we focus on providing conservative, natural-looking results. By taking a conservative approach, we strive to naturally enhance the overall features of your face. For patients considering a lip lift or lip drop procedure, say goodbye to flat lips and contact DeRosa Clinic Facial Aesthetics to schedule a consultation with our expert doctors.
Related Procedures
Related Posts