About Lymphatic Drainage Massages
A lymphatic drainage massage is a post-surgical treatment that helps to relieve swelling and discomfort following a surgical procedure. The process of lymphatic drainage releases toxins and expedites healing. At DeRosa Clinic Facial Aesthetics in Boston, MA, our plastic surgeons and aestheticians often recommend lymphatic massage to stimulate your lymphatic system into increasing blood flow and reducing tissue inflammation. After cosmetic or plastic surgery, our team will offer a lymphatic massage as a part of your treatment plan so that you can feel better and recover more quickly.
Ideal candidates for a lymphatic drainage massage are those who have recently suffered from an illness or an invasive aesthetic procedure that has or could potentially cause pain or swelling. Our team recommends a lymphatic massage to any of our patients who will be undergoing a minimally invasive or surgical procedure, and who could benefit from a release of toxins and a decrease of swelling or discomfort.
Reviews
"Jaimie, Thank you so much for inviting me to the DeRosa Clinic. It was truly the BEST facial I have ever received. I also felt so welcomed by you and your team. Thank you for your kindness and generosity. I look forward to the next time I will get to see you! I am so inspired by what you have created and I look forward to celebrating your success as you expand your business! Wishing you have the happiest holiday season! With love,"
- Anonymous /
Office Visit /
Sep 14, 2018
"Excellent care , especially the follow up care"
- L.S. /
Google /
Mar 01, 2020
"I am a female in my 20's, and since I was 12 years old, I KNEW I wanted to change my nose. I currently live in Boston and met with an array of plastic surgeons in the area to discuss my goals. Dr.DeRosa and her staff are the best, and here is why: • Everyone is very professional. I have very high anxiety in general, and everyone in the office dealt with that in a professional way, especially when it came to changing dates due to Covid – 19. Sarah, once of the office managers, handled my anxiety and pestering in a very professional manner. • Dr.DeRosa always has a big smile on her face, has a lot of energy and is very welcoming. My family is far away from me in other states and countries, and that added a lot of anxiety during the operation. Everyone in the room handled things well and calmed me down as I was having a hard time dealing with how I felt ( when you enter the operation room, it gets REAL). I never had any kind of surgery before, I went into the room without experience, but with lots of support from the staff. • The anesthesiologist and the nurse working with me were awesome. • Dr.DeRosa is not after you money – I mentioned my interest in another procedure (in addition to Rhinoplasty), and she told me to hold off until my face is 100% healed to make that decision. • The clinic space itself is very clean and well put together. • The experience is private – so if you are worried about these things – don't be. • Even though the cast is not off yet, I can see the new shape of my nose ( even though it is somewhat swollen), and it looks fabulous. Dr.DeRosa and I talked about my goals, and she identified several areas of improvement for my nose vs. just giving me a "once size fits most" recommendation. For those of you that want to know this, yes, Rhinoplasty is somewhat painful. Yes, there will be swelling and a couple of sleepless nights. Everyone is different, I saw MAJOR improvement on day four. Dr.DeRosa checks in on her patients regularly, and is open to phone calls/emails you may have during your recovery. She checked up on me a day after my surgery, then couple of days later I called the office with a question, I got a phone call back a couple hours later (once Dr.DeRosa was finished with a surgery), and all my questions got answered. Our check ins did not seem rushed – she took the time to ensure I felt good and got the information I need. Very thankful for my experience. 😊"
- C.A. /
Google /
Jul 08, 2020
"My experience at DeRosa clinic was excellent, the staff was very accommodating and caring. I consider my face surgery to be life changing. Dr DeRosa is by far one of the best caring professional surgeons I came across. It a great feeling to be able to trust your face knowing that the results will be amazing. And my results are speak for themselves, people think I am 15 years younger:)"
- A.L. /
Google /
Mar 11, 2020
"After a horrific experience from a previous plastic surgery, I cannot say enough about how different this experience was. To have a doctor explain the procedure, what would be necessary to correct the issues from the previous surgery, as well as her ability to fix what the previous doctor had done (which left me disfigured and insecure in my appearance) is something I cannot put into words. Her energy and upbeat attitude are so important to the experience. You leave feeling that you are more than just a patient, which translates to a better recovery and overall experience. I am so grateful to have found Dr. DeRosa."
- K.G. /
Google /
Mar 10, 2020
Previous
Next
Your massage may take place immediately following your surgical procedure while you rest and recover. For follow-up or additional massages, you will lie down in one of our private treatment rooms for about an hour during your treatment. Using light pressure and professional techniques, a member of our team will carry out your massage while you inhale and exhale deeply. Using gentle but moderate pressure, we will engage your diaphragm muscles. Depending on the type of cosmetic surgery you recently had, we will instruct you on how best to relax and position your body during treatment. The massage may include parts of your neck, abdomen, legs, and back.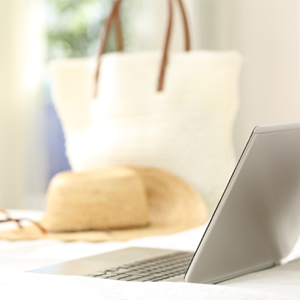 Frequently asked questions
Will this massage hurt?
The lymphatic massage is meant to relieve pain, reduce discomfort, and help you relax. If you feel uncomfortable during the massage, please speak candidly with our team.
How often can I have this type of massage?
Following your procedure, one of our plastic surgeons will discuss how frequently you should schedule lymphatic massages to expedite your healing and promote comfort.
How will I feel after my massage?
Many patients feel very relaxed after a massage and some fall asleep during them. As the toxins from your body begin to release after your massage, we recommend drinking ample amounts of water to prevent nausea.
At DeRosa Clinic Facial Aesthetics in Boston, MA, we hope to help you feel as good as you look following an aesthetic surgery or procedure. To pair a lymphatic massage with an aesthetic procedure or to schedule one as a standalone treatment, contact us today to get on the books.
Related Posts