what is a Lymphatic Drainage Massage?
A lymphatic drainage massage is a post-surgical treatment that helps to relieve swelling and discomfort following a surgical procedure. The process of lymphatic drainage releases toxins and expedites healing. At DeRosa Center Facial Plastic Surgery & Med Spa in Boston, MA, our plastic surgeons and aestheticians often recommend lymphatic massage to stimulate your lymphatic system into increasing blood flow and reducing tissue inflammation. After cosmetic or plastic surgery, our team will offer a lymphatic massage as a part of your treatment plan so that you can feel better and recover more quickly.
what does a lymphatic massage treat?
Ideal candidates for a lymphatic drainage massage are those who have recently suffered from an illness or an invasive aesthetic procedure that has or could potentially cause pain or swelling. Our team recommends a lymphatic massage to any of our patients who will be undergoing a minimally invasive or surgical procedure, and who could benefit from a release of toxins and a decrease of swelling or discomfort.
Reviews
"Dr DeRosa is not only highly skilled and professional but also very caring. She took time to listen, explain and reassure. Her staff was excellent. I highly recommend the DeRosa Center Plastic Surgery and Med Spa."
- D.G. /
Google /
May 23, 2023
"Dr DeRosa took the time to listen to my concerns and explain the procedure in detail, making sure I fully understood what to expect. The staff were friendly and knowledgeable, answering all my questions and addressing any concerns I had. The procedure itself went smoothly and I am extremely happy with the results. The surgeon was skilled and attentive, making sure I was comfortable throughout the entire process. The follow-up care has also been excellent, with the staff checking in regularly to make sure I am healing properly. Overall, I would highly recommend this cosmetic surgeon's office to anyone looking for a skilled and caring team. They truly exceeded my expectations and I am grateful for the excellent care I received."
- S.P. /
Google /
May 12, 2023
"A wonderful experience all around!!"
- S.S. /
Google /
Apr 15, 2023
"Always professional and careing awsome"
- C.F. /
Google /
Apr 15, 2023
"Excellent experience here! The staff is wonderful very knowledgeable and helpful. The office is very clean. Dr.DeRosa is absolutely wonderful to work with. You get treated like royalty here. I had a procedure done under anesthesia and it was a great experience from start to finish. There are two offices one in Boston and one in Palm Beach Florida. I would definitely go back and get a facial next."
- M. /
Google /
Mar 17, 2023
Previous
Next
how is a lymphatic drainage massage performed?
Your massage may take place immediately following your surgical procedure while you rest and recover. For follow-up or additional massages, you will lie down in one of our private treatment rooms for about an hour during your treatment. Using light pressure and professional techniques, a member of our team will carry out your massage while you inhale and exhale deeply. Using gentle but moderate pressure, we will engage your diaphragm muscles. Depending on the type of cosmetic surgery you recently had, we will instruct you on how best to relax and position your body during treatment. The massage may include parts of your neck, abdomen, legs, and back.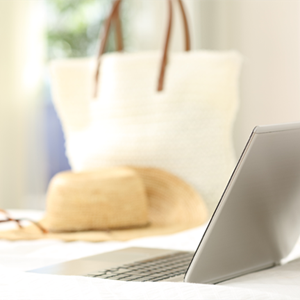 LYMPHATIC draining MASSAGE faq
Will this massage hurt?
The lymphatic massage is meant to relieve pain, reduce discomfort, and help you relax. If you feel uncomfortable during the massage, please speak candidly with our team.
How often can I have this type of massage?
Following your procedure, one of our plastic surgeons will discuss how frequently you should schedule lymphatic massages to expedite your healing and promote comfort.
How will I feel after my massage?
Many patients feel very relaxed after a massage and some fall asleep during them. As the toxins from your body begin to release after your massage, we recommend drinking ample amounts of water to prevent nausea.
At DeRosa Clinic Facial Aesthetics in Boston, MA, we hope to help you feel as good as you look following an aesthetic surgery or procedure. To pair a lymphatic massage with an aesthetic procedure or to schedule one as a standalone treatment, contact us today to get on the books.
Related Posts