Rhinoplasty is an aesthetic treatment that enhances the shape and size of the nose. It can help repair a functional or breathing issue in many patients. Our Boston, MA doctors have years of experience helping patients with delicate facial surgeries, especially rhinoplasty. Both of our doctors have a conservative approach, which helps create soft and natural results. Even though rhinoplasty consists of delicate changes, patients usually see dramatic results. Cosmetic nose surgery at DeRosa Center Facial Aesthetics is performed to make a nose appear smaller in size or change a misshapen nose, one that protrudes out, is too large or wide, or has a bump on top. The goal is to produce a more aesthetically appealing nose that meets your cosmetic desires and functions as it should. Receive more information about cosmetic rhinoplasty by contacting DeRosa Center Facial Aesthetics to schedule your consultation.
Rhinoplasty Reviews
"My priceless, one and only face is completely safe in the hands of Dr. Jamie de Rosa on Newbury Street. I went to her for a revision rhinoplasty of my deviated septum...aka... My nose was crooked and I couldn't breathe. It's been almost a year since my nasal surgery and she is still holding my hand, through every follow up visit, with a smile. The deal: she costs a bit more. That is only because she is the best facial plastic surgeon in Boston!"
- L.J. /
Yelp /
Sep 06, 2015
"I was originally referred to Doc DeRosa after taking a slap shot to my nose during a floor hockey game - there was significant damage to my septum causing breathing issues, which it turned out, needed major reconstructive work. My only request was that I end up with the same nose I started with! Four years later, I've had people compliment my nose, and when I tell them it was reconstructed they are shocked. All credit to Doc DeRosa for her exceptional attention to detail, thorough planning and creative approach to the reconstruction. At each step of the process she made sure I thoroughly understood what to expect, why she recommended the approach, and took plenty of time to answer my questions and address my concerns on pros/cons of different actions. I was so pleased with the results and confident in Doc Derosa that when I considered some more cosmetic, age-related fixes, she was the only person I considered and trusted to consult with. If you want a surgeon who is going to really listen to you, take the time to understand your needs and concerns and will deliver as expected - I highly recommend Doc DeRosa."
- C.B. /
Yelp /
Jul 30, 2015
"Dr. Derosa gave me the nose I should have been born with. It is so incredibly natural, nobody can even tell I had any work done. She is a joy to be around, as is Cassandra at the front desk.  Choosing Dr. Derosa was the best decision I have ever made."
- C.F. /
Yelp /
Jun 24, 2016
"No other words than amazing! I've been wanting a rhinoplasty since I was 13 but was also terrified to get one. Finally 10 years later my family and I agreed on me getting one and I am so happy I choose to go to doctor Derosa. She did a better job than I could have ever thought! The recovery was pretty quick and no complications at all! She made me feel (and my mom especially) really comfortable with the whole thing and I would recommend her to anyone!!!"
- P.A. /
Yelp /
Jun 27, 2019
"I just want to say a huge thank you to Dr. DeRosa and her team! Everything from my initial consult to the surgery to my follow ups has been a really easy and positive  experience for me. I started off looking for a specialized plastic surgeon with experience in facial procedures and rhinoplasty and saw that Dr. DeRosa was one of the head facial plastic surgeons for MEE. During our initial consult, Dr. DeRosa was able to treatment plan with me and answer all my questions thoroughly. She was professional and has a great personality. I never felt like I was being sold a procedure, which has always been one of my priorities when looking for a surgeon. I can't say enough nice things about her staff in the office as well. Everyone is always friendly, professional and knowledgeable. Dr. DeRosa feels like an old friend at this point. As far as my rhinoplasty, I'm really happy with the result! It looks really natural and aesthetically fits my face. My overall experience was really easy and positive and I would highly recommend this office!!"
- A.A. /
Yelp /
Aug 29, 2019
Previous
Next
Who is a candidate for Rhinoplasty?
As one of our top surgeries, both men and women can receive rhinoplasty. If you find yourself frustrated with the size and shape of your nose and you have specific features you wish to enhance or repair, rhinoplasty is usually a good solution. You should maintain realistic expectations because the surgery will alter your appearance. Also, we recommend making sure your facial growth and maturity is complete. During your consultation, we will address this aspect, especially for adolescents.
How does RHINOPLASTY surgery work?
Cosmetic nose surgery is performed while the patient is under IV sedation or general anesthesia and is in most cases an outpatient surgery. Rhinoplasty has varying surgical techniques, depending on your aesthetic goals and concerns. We perform rhinoplasty using either an open or closed technique. The objective during surgery is to reduce excess bone, cartilage, and tissue, or to build and increase cartilage if necessary for reconstruction. During the surgery, we reposition nasal features and drape the skin over the newly enhanced framework. We position stitches either on top of the nose or within the natural external crease.
Is Rhinoplasty right For me?
After your cosmetic nose surgery, we will monitor you closely in the recovery room and then release you to a friend or family member. For the first couple of days, you will have intense swelling, bruising, and discoloration around the nose and surrounding areas, like the eyes. Ice packs and prescription medication can assist with these effects. Within the first several days, we will schedule a post-operative appointment to assess your healing progress. Following rhinoplasty, it generally takes about 2 – 4 weeks to see reduced swelling, bruising, and discoloration. Within the recovery phase, patients should avoid strenuous activity.
How much does rhinoplasty cost?
The cost of nose reshaping surgery varies based on the technique used and the complexity of the procedure. Before estimating costs, we will listen to your needs and goals, then create a custom treatment plan. After creating your plan, we can go over costs for the facility, anesthesia, and more. For your best results, it's better to focus on selecting an experienced surgeon instead of the lowest cost. To help make your surgery easier to afford, DeRosa Center Facial Aesthetics accepts several payment methods, and we can help you find low-interest medical financing.
Are there nonsurgical options to change my nose?
If you want to smooth lumps and bumps on your nose, a hyaluronic acid-based wrinkle filler (like Juvéderm or Restylane) might be an option. A filler can temporarily improve minor imperfections on your nose, which can help you decide if you want to get rhinoplasty. Nose surgery is better for larger changes, long-lasting results, and to adjust the internal structure for better function. At your consultation, we will tell you more about nonsurgical nose reshaping.
What about ethnic rhinoplasty?
Ethnic rhinoplasty focuses on improving the appearance of the nose while still maintaining your cultural identity. This is often a concern if you are Asian, African-American, or Middle Eastern. During your consultation with us, please discuss what nasal features you like and dislike. This will allow us to customize your treatment plan so you get the best results.
Can I combine nose surgery with other facial surgeries?
Some patients consider combining rhinoplasty with another procedure, like cheek or chin augmentation. For dramatic results, we can discuss combining surgeries during your consultation. Once we understand your goals, we can help you decide what procedures to include in your custom plan. Nose reshaping surgery can help make your whole face appear more balanced so you should wait to see your results before considering another procedure.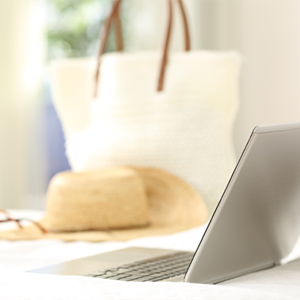 Feel great about your facial features
Rhinoplasty is a great option to help you feel more confident about your appearance. If you are displeased with the look of your nose or if you suffer from breathing problems, nose surgery may help. Rhinoplasty is a popular cosmetic procedure with great success rates. When reshaping your nose, we strive to provide conservative results to enhance your features and make them look more proportionate. Even small adjustments can lead to an impressive difference. We encourage you to get in touch with DeRosa Center Facial Aesthetics in Boston, MA and schedule a consultation.
Related Procedures
Related Posts