Rhinoplasty is an aesthetic treatment that enhances the shape and size of the nose. It can help repair a functional or breathing issue in many patients. Our Boston, MA doctors have years of experience helping patients with delicate facial surgeries, especially rhinoplasty. Both of our doctors have a conservative approach, which helps create soft and natural results. Even though rhinoplasty consists of delicate changes, patients usually see dramatic results. Cosmetic nose surgery at DeRosa Center Facial Plastic Surgery & Med Spa is performed to make a nose appear smaller in size or change a misshapen nose, one that protrudes out, is too large or wide, or has a bump on top. The goal is to produce a more aesthetically appealing nose that meets your cosmetic desires and functions as it should. Receive more information about cosmetic rhinoplasty by contacting DeRosa Center Facial Plastic Surgery & Med Spa to schedule your consultation.
What are the benefits of rhinoplasty?
Rhinoplasty can help improve facial aesthetics and breathing by:
Reducing the overall size of the nose

Reducing the nose tip

Reducing the bridge of the nose

Reshaping the nostrils

Improving the balance and harmony of the face

Correcting a deviated septum

Opening nasal passageways

Reducing snoring and sleep apnea
Rhinoplasty Reviews
"Dr derosa fixed my broken nose from a terrible fall. Initially I was seen in the emergency room where the surgeon compromised other parts of my nose. When I said I noticed there were problems he took no responsibility. I went to dr derosa she knew exactly what I saw and repaired it. She has the kindest personality and her skills are nothing short of magical. She also accepts your phone calls and any. Concerns you may have. Very professional and one of the most compassionate doctors I ever met. But more importantly she is extremely skilled at what she does. I would never recommend a not good doctor. Trust me she is great! Also the staff and nurse are very helpful when I need questions answered I'm able to speak to dr derosa about valid concerns and or the nurse . The nurse is amazing very knowledgeable. She and dr deRosa communicate very well. It is all positive and professional as any surgeons office should be."
- L.N. /
Google /
Dec 05, 2022
"I needed to have my entire nose restructured. I was very apprehensive about going to a location that was not "in" one of the major Boston hospitals. In the end, after many consults elsewhere and recommendations from top Boston MD's, I decided to move ahead w Dr. DeRosa and have her do the procedure in her Newbury Street surgical center. The procedure went perfectly, I felt so at ease and the results are just perfection. She is beyond talented. I feel so lucky to have been her patient. I go to her office now too for all my facials- the best!"
- E.S. /
Google /
Jan 27, 2023
"Where to begin… I recently had the pleasure of undergoing a rhinoplasty procedure at DeRosa Center and I am thrilled to share my positive experience with others. From the initial consultation to the post-operative care, every aspect of my journey with this esteemed rhinoplasty business was exceptional. Jaimie who is an incredibly skilled surgeon, attentive staff and outstanding results have left me feeling more confident and satisfied than ever before. My experience with Jaimie and Derosa Center has exceeded any expectations I had for a rhinoplasty. I personally had no bruising and very minimal swelling after the rhinoplasty. The very moment Jaimie removed the cast from my nose I knew I chose the right surgeon. Her skills and knowledge, again, exceeded any expectations I had. I had paid for consults for a few other surgeons in the Boston area but after my consult with Derosa Center I knew that's where I was going to have the procedure. Jaimie's bed side manner and personality is so welcoming and comforting. Absolutely thrilled with my results."
- S.N. /
Google /
Jul 28, 2023
"I went to see Dr. DeRosa for a Rhinoplasty procedure after having suffered significant damages to my nose due to a bike accident earlier last year. I honestly can say I'm so happy with the results! It took about four months after the procedure for it to show a substantial difference but it was well worth it.I highly recommend to anyone wanting/needing a rhinoplasty to give Dr. DeRosa a try. She will listen to your concerns and go over all your options all the while being very friendly and attentive. Her staff is very friendly and resourceful as well."
- S.M. /
Google /
Aug 04, 2023
"Dr.DeRosa was absolutely amazing. I have always wanted a nose job since I was 10 and just got one last week 11 years later. She understood exactly what I wanted right away and was the best doctor I've ever had. At 1 week post op my nose looks better than I could've expected. Obviously it's still swollen so it's rounded at the tip but she got rid of the bump and made the tip not droopy and completely natural cause she understands that as a young girl I don't want it to be pointy or tilted up so much you can see in my nose like some people. Originally we didn't think we'd need to break my nose but during surgery she made the call that in order to get it looking exactly how she knew I pictured it she did end up breaking it and making it thinner at the top and I'm glad she did because she understood the vision. She is so easy to talk to and understands how important it is to feel comfortable in this setting. Everyone who works there was so nice and made me feel comfortable the moment I opened the door and even answered my email two days after surgery at 8:30 pm when I had a question about the pain. If you are going to get rhinoplasty in highly recommended Dr. DeRosa."
- B.M. /
Google /
Aug 16, 2023
Previous
Next
Who is a candidate for Rhinoplasty?
As one of our top surgeries, both men and women can receive rhinoplasty. If you find yourself frustrated with the size and shape of your nose and you have specific features you wish to enhance or repair, rhinoplasty is usually a good solution. You should maintain realistic expectations because the surgery will alter your appearance. Also, we recommend making sure your facial growth and maturity is complete. During your consultation, we will address this aspect, especially for adolescents.
How does RHINOPLASTY surgery work?
Cosmetic nose surgery is performed while the patient is under IV sedation or general anesthesia and is in most cases an outpatient surgery. Rhinoplasty has varying surgical techniques, depending on your aesthetic goals and concerns. We perform rhinoplasty using either an open or closed technique. The objective during surgery is to reduce excess bone, cartilage, and tissue, or to build and increase cartilage if necessary for reconstruction. During the surgery, we reposition nasal features and drape the skin over the newly enhanced framework. We position stitches either on top of the nose or within the natural external crease.
what to expect after rhinoplasty surgery?
After your cosmetic nose surgery, we will monitor you closely in the recovery room and then release you to a friend or family member. For the first couple of days, you will have intense swelling, bruising, and discoloration around the nose and surrounding areas, like the eyes. Ice packs and prescription medication can assist with these effects. Within the first several days, we will schedule a post-operative appointment to assess your healing progress. Following rhinoplasty, it generally takes about 2 – 4 weeks to see reduced swelling, bruising, and discoloration. Within the recovery phase, patients should avoid strenuous activity.
How much does rhinoplasty cost?
The cost of nose reshaping surgery varies based on the technique used and the complexity of the procedure. Before estimating costs, we will listen to your needs and goals, then create a custom treatment plan. After creating your plan, we can go over costs for the facility, anesthesia, and more. For your best results, it's better to focus on selecting an experienced surgeon instead of the lowest cost. To help make your surgery easier to afford, DeRosa Center Facial Plastic Surgery & Med Spa accepts several payment methods, and we can help you find low-interest medical financing.
Are there nonsurgical options to change my nose?
If you want to smooth lumps and bumps on your nose, a hyaluronic acid-based wrinkle filler (like Juvéderm or Restylane) might be an option. A filler can temporarily improve minor imperfections on your nose, which can help you decide if you want to get rhinoplasty. Nose surgery is better for larger changes, long-lasting results, and to adjust the internal structure for better function. At your consultation, we will tell you more about nonsurgical nose reshaping.
What about ethnic rhinoplasty?
Ethnic rhinoplasty focuses on improving the appearance of the nose while still maintaining your cultural identity. This is often a concern if you are Asian, African-American, or Middle Eastern. During your consultation with us, please discuss what nasal features you like and dislike. This will allow us to customize your treatment plan so you get the best results.
Can I combine nose surgery with other facial surgeries?
Some patients consider combining rhinoplasty with another procedure, like cheek or chin augmentation. For dramatic results, we can discuss combining surgeries during your consultation. Once we understand your goals, we can help you decide what procedures to include in your custom plan. Nose reshaping surgery can help make your whole face appear more balanced so you should wait to see your results before considering another procedure.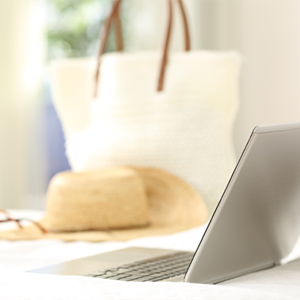 Feel great about your facial features
Rhinoplasty is a great option to help you feel more confident about your appearance. If you are displeased with the look of your nose or if you suffer from breathing problems, nose surgery may help. Rhinoplasty is a popular cosmetic procedure with great success rates. When reshaping your nose, we strive to provide conservative results to enhance your features and make them look more proportionate. Even small adjustments can lead to an impressive difference. We encourage you to get in touch with DeRosa Center Facial Plastic Surgery & Med Spa in Boston, MA and schedule a consultation.
Related Procedures
Related Posts