Rhinoplasty is an aesthetic treatment that enhances the shape and size of the nose. It can help repair a functional or breathing issue in many patients. Our Boston, MA doctors have years of experience helping patients with delicate facial surgeries, especially rhinoplasty. Both of our doctors have a conservative approach, which helps create soft and natural results. Even though rhinoplasty consists of delicate changes, patients usually see dramatic results. Cosmetic nose surgery at DeRosa Clinic Facial Aesthetics is performed to make a nose appear smaller in size or change a misshapen nose, one that protrudes out, is too large or wide, or has a bump on top. The goal is to produce a more aesthetically appealing nose that meets your cosmetic desires and functions as it should. Receive more information about cosmetic rhinoplasty by contacting DeRosa Clinic Facial Aesthetics to schedule your consultation.
Rhinoplasty Reviews
"Hi there, I had rhinoplasty done with Dr DeRosa a couple of years ago. I had a few minor breaks as a child as well as a major one in my early twenties. I was depressed and in a bad place for a few years. I saw a handful of surgeons and got a 3d print of the outcome. I booked a consultation with Dr DeRosa. The first thing I noticed was how direct and confident she was. Unlike any surgeon I had seen. Including high profile names in NYC. She took one look at the other print outs and shook her head. And gave me her version. A more realistic less aggressive and natural look. I am Male btw. I decided to go with her. I had major swelling due to my thick skin. I gave Dr DeRosa a bit of hard time. She stayed patient and confident. I ended up with the look I had dreamed of. And didn't even know or expect how amazing the outcome was. She was so nice to me and family. I have seen many Drs and she is second to none. If you are considering this go for it. And definitely consider Dr DeRosa she is a genuine kind person as well. Currently I'm attending school and very happy. Thank you Dr DeRosa you have changed my life and I will forever be grateful.🙂"
- J.W. /
Google /
Dec 07, 2018
"Dr. DeRosa PERFORMED A FANTASTIC rhinoplasty on my nose! First off - my real name is Eddie (Edward)Pros - I wanted a nose job ASAP and she was the fastest doctor to get me under the knife. It only took a week & a half for me to get the procedure done. That's why I went with her.- she is extremely available at all times. Fast responsiveness. - She's an artist. I told her to do what looks best for my nose. I trusted her. She has good judgement, she's the professional, not me.- she her surgeries at mass eye and ear on huntington ave, which has a fully trained medical staff that takes care of you.- she's fairly priced, not the cheapest, however not too expensive. It cost me 8,500 USD- she follows up with free appointments to check up on you :)- she's very nice, pleasant, positive and confident doctor. If I have any more work that I want done.. I'll be going to her! :)cons- I was the last patient at mass eye and ear and I was rushed out of hospital so basically they could go home. Even though I was still in a lot of pain. Not Dr DeRosa's fault, people are people, they have lives outside of work.- She doesn't take health insurance."
- B.R. /
Google /
Dec 28, 2018
Previous
Next
As one of our top surgeries, both men and women can receive rhinoplasty. If you find yourself frustrated with the size and shape of your nose and you have specific features you wish to enhance or repair, rhinoplasty is usually a good solution. You should maintain realistic expectations because the surgery will alter your appearance. Also, we recommend making sure your facial growth and maturity is complete. During your consultation, we will address this aspect, especially for adolescents.
Cosmetic nose surgery is performed while the patient is under IV sedation or general anesthesia and is in most cases an outpatient surgery. Rhinoplasty has varying surgical techniques, depending on your aesthetic goals and concerns. We perform rhinoplasty using either an open or closed technique. The objective during surgery is to reduce excess bone, cartilage, and tissue, or to build and increase cartilage if necessary for reconstruction. During the surgery, we reposition nasal features and drape the skin over the newly enhanced framework. We position stitches either on top of the nose or within the natural external crease.
After your cosmetic nose surgery, we will monitor you closely in the recovery room and then release you to a friend or family member. For the first couple of days, you will have intense swelling, bruising, and discoloration around the nose and surrounding areas, like the eyes. Ice packs and prescription medication can assist with these effects. Within the first several days, we will schedule a post-operative appointment to assess your healing progress. Following rhinoplasty, it generally takes about 2 – 4 weeks to see reduced swelling, bruising, and discoloration. Within the recovery phase, patients should avoid strenuous activity.
Frequently Asked Questions
How much does rhinoplasty cost?
The cost of nose reshaping surgery varies based on the technique used and the complexity of the procedure. Before estimating costs, we will listen to your needs and goals, then create a custom treatment plan. After creating your plan, we can go over costs for the facility, anesthesia, and more. For your best results, it's better to focus on selecting an experienced surgeon instead of the lowest cost. To help make your surgery easier to afford, DeRosa Clinic Facial Aesthetics accepts several payment methods, and we can help you find low-interest medical financing.
Will my insurance cover functional nose surgery?
While rhinoplasty to improve your appearance is not paid by insurance, if your nose reshaping surgery is considered medically necessary to improve your breathing, some of your costs may be covered. For patients interested in applying for insurance reimbursement, please tell us during your consultation. Our office will help you submit any needed paperwork to help process your insurance claim.
Are there nonsurgical options to change my nose?
If you want to smooth lumps and bumps on your nose, a hyaluronic acid-based wrinkle filler (like Juvéderm or Restylane) might be an option. A filler can temporarily improve minor imperfections on your nose, which can help you decide if you want to get rhinoplasty. Nose surgery is better for larger changes, long-lasting results, and to adjust the internal structure for better function. At your consultation, we will tell you more about nonsurgical nose reshaping.
What about ethnic rhinoplasty?
Ethnic rhinoplasty focuses on improving the appearance of the nose while still maintaining your cultural identity. This is often a concern if you are Asian, African-American, or Middle Eastern. During your consultation with us, please discuss what nasal features you like and dislike. This will allow us to customize your treatment plan so you get the best results.
Can I combine nose surgery with other facial surgeries?
Some patients consider combining rhinoplasty with another procedure, like cheek or chin augmentation. For dramatic results, we can discuss combining surgeries during your consultation. Once we understand your goals, we can help you decide what procedures to include in your custom plan. Nose reshaping surgery can help make your whole face appear more balanced so you should wait to see your results before considering another procedure.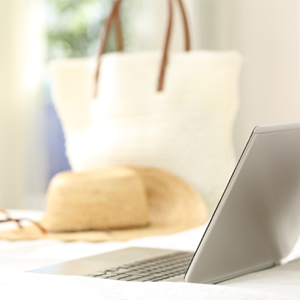 Rhinoplasty is a great option to help you feel more confident about your appearance. If you are displeased with the look of your nose or if you suffer from breathing problems, nose surgery may help. Rhinoplasty is a popular cosmetic procedure with great success rates. When reshaping your nose, we strive to provide conservative results to enhance your features and make them look more proportionate. Even small adjustments can lead to an impressive difference. We encourage you to get in touch with DeRosa Clinic Facial Aesthetics in Boston, MA and schedule a consultation.
Related Procedures
Related Posts