Chin implant surgery is a common cosmetic treatment that recontours the chin and lower face for patients who have a recessed chin, or one they believe is overbearing. Often when a chin lacks shape and size, it can create an undefined profile. We can perform several aesthetic enhancements to highlight your chin. One of the most popular procedures includes using a silicone implant to reconstruct a stronger jawline and a more appealing profile. In Boston, MA, our doctors offer many options for chin enhancement procedures. In addition to implants, which are made in numerous sizes and shapes, nonsurgical treatments, such as injectable fillers, can help add contour. For prominent chins, patients might want to consider genioplasty. This treatment removes bone and cartilage to reduce your chin and jaw to a more appealing size.
Reviews
"Jaimie, Thank you so much for inviting me to the DeRosa Clinic. It was truly the BEST facial I have ever received. I also felt so welcomed by you and your team. Thank you for your kindness and generosity. I look forward to the next time I will get to see you! I am so inspired by what you have created and I look forward to celebrating your success as you expand your business! Wishing you have the happiest holiday season! With love,"
- Anonymous /
Office Visit /
Sep 14, 2018
"My experience at DeRosa clinic was excellent, the staff was very accommodating and caring. I consider my face surgery to be life changing. Dr DeRosa is by far one of the best caring professional surgeons I came across. It a great feeling to be able to trust your face knowing that the results will be amazing. And my results are speak for themselves, people think I am 15 years younger:)"
- A.L. /
Google /
Mar 11, 2020
"After a horrific experience from a previous plastic surgery, I cannot say enough about how different this experience was. To have a doctor explain the procedure, what would be necessary to correct the issues from the previous surgery, as well as her ability to fix what the previous doctor had done (which left me disfigured and insecure in my appearance) is something I cannot put into words. Her energy and upbeat attitude are so important to the experience. You leave feeling that you are more than just a patient, which translates to a better recovery and overall experience. I am so grateful to have found Dr. DeRosa."
- K.G. /
Google /
Mar 10, 2020
"I went today for a consultation with Doc Derosa and was pleasantly surprised. Doctor Derosa talked me through what I wanted and suggested that I go a less invasive route on account of my skin and how it would take the treatment I originally wanted. She could not have been any more honest or friendly!! I am going back in two weeks to see the esthetician :o) I didn't catch the lady at the front desk's name, but she was also super friendly and professional!!"
- A.B. /
Yelp /
Mar 05, 2020
"DeRosa is by far the best place in Boston to get a facial in my experience. The space on Newbury is clean and relaxing, and everyone is incredibly welcoming. Steven's attention to detail and knowledge of skincare is unmatched - the 60 minute facial is worth every penny. I have and will continue to recommend him to all of my friends!"
- M.C. /
Google /
Mar 03, 2020
Previous
Next
For men and women unhappy with the shape and appearance of their chin, chin implants are a cosmetic enhancement that redefines the lower portion of your face. Chin implants can help your profile look tighter. In addition to chin implants, it is common for some of our patients to have a rhinoplasty. This blend of treatments helps balance the prominent features of your face.
During your chin implant surgery, we may use general anesthesia or IV sedation. We start by carefully placing an incision just under your chin. In this incision, a surgical pocket is created to keep the implant device in its proper place. This involves reducing some of the bone to make grooves, which will securely hold your implant in position. Next, the implant is placed through the incision and positioned over the bone, directly below your bottom lip. In some cases, we can make the incision inside the lower lip near your gumline. Both types of incisions help to hide scars. Finally, we use thin stitches to safely close the incisions and we wrap your chin with medical garments.
Chin implant surgery immediately produces visible results. Although redness, swelling, and bruising are present following your surgery, these will subside. For many, chin surgery takes about two weeks to heal. Patients should avoid heavy exercise during this period. Chin implant surgery has historically high success rates and under the hands of our reputable surgeons, your outcome will look proportionate and refined.
Frequently Asked Questions
How much does chin implant surgery cost?
At your consultation, we can estimate your total cost for a chin implant after creating your treatment plan. We base your costs on the type and size of the chin implant, facility fees, anesthesia, and surgical fees. A cosmetic procedure like chin implant surgery can give you wonderful, long-lasting results so it's better to focus more on choosing a doctor you trust who has proven results and years of experience rather than shopping for the lowest price. DeRosa Clinic Facial Aesthetics accepts many payment methods, and we can provide information on low-interest financing, which can make your chin implant surgery easier to afford.
Will chin implants correct my double chin?
Chin implants are designed to give you a stronger, sharper look to the lower face. Patients concerned about a double chin might be a better candidate for a liposuction procedure. This will help remove the fat in your upper neck below the jawline (the submental area). Occasionally, this technique alone can give you a new profile and appearance without a chin implant. In your consultation, we will go over your choices and our suggestions.
Can I combine other facial surgeries with chin implant surgery?
Some people get chin implant surgery along with another facial surgery, such as rhinoplasty. During your consultation, we can help you decide which procedures work best for your cosmetic goals. It might be difficult to determine by yourself what procedures might be the most beneficial, which is why a consultation with us is so crucial. Our doctors can use their years of experience to help you decide on your treatment plan.
Are there nonsurgical procedures to improve my chin?
For stubborn fat in your neck that causes a double chin, KYBELLA injections are a minimally invasive treatment that can help improve your appearance. KYBELLA is approved by the Food and Drug Administration (FDA) to reduce fat in the submental area. To reach your cosmetic goals, KYBELLA might be combined with your chin surgery. Talk to us during your consultation so we can explain your options and decide what works best for your goals.
What's the difference between mentoplasty and genioplasty?
Mentoplasty is a procedure that builds fullness and shape to your chin. Genioplasty, on the other hand, is a procedure that rebuilds the chin bone. Based on the state of your chin and your cosmetic goals, you might require both surgeries or one. A genioplasty, in addition to being a cosmetic procedure, may also be performed to improve medical concerns, like your dental bite. We can help you decide whether you should get a mentoplasty, genioplasty, or both.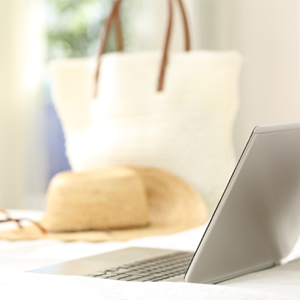 After chin implant surgery, many Boston, MA patients feel happy with their results. It creates harmony and a balanced definition, refining your facial appearance. If you do not like the look of your chin, chin implants can help you achieve the look you want. We invite you to contact DeRosa Clinic Facial Aesthetics and schedule your consultation with one of our expert facial plastic surgeons to hear more about your choices.
Related Procedures
Related Posts