What is a Facelift surgery?
At DeRosa Center Facial Aesthetics in Boston, MA, we offer a full spectrum of facial cosmetic surgeries. One of the most sought-out surgeries at DeRosa Center Facial Aesthetics is a facelift. This procedure concentrates on precise sections of the face to tighten loose skin features and to create a younger, softer appearance. Depending on your concerns and goals for surgery, a facelift can focus on the eyes, the cheeks and mid-face, the bottom portion including the jowls, mouth, neck, and more for an all-around youthful look. The facelift technique used depends on your goals, the condition of your skin, the amount of laxity present, age, lifestyle, and other influences. Some men and women are of age and have skin laxity for a full facelift while others may only need a mid-face lift. Our doctors have extensive training and experience, and they understand the complexity and delicate anatomy of a facelift procedure. The goal is to produce a natural appearance that's gorgeous, subtle, and still striking.
Mini Facelift
A mini facelift is a relatively simple surgical treatment for patients who want a more youthful-looking jawline and neck. During a mini facelift, we start by administering IV sedation anesthesia or "twilight sleep." Next, we go under the skin to tighten deep facial tissues and use smaller incisions near the hairline or around the creases of the ear. Generally, we can complete a mini facelift in about two hours. Patients should avoid strenuous activities for the next 1 – 2 weeks and schedule a follow-up appointment to remove their sutures.
What Are The Benefits Of A Facelift?
Addresses moderate to severe lines and wrinkles
Tightens sagging, loose skin
Improves various signs of aging with the same surgery
Removes a double chin and sagging jowls
Recontours the jawline and neckline
Improves facial volume and displaced facial fat
Multiple facelift options for a personalized surgical plan
Scars are minimal and practically invisible
Can be effective for both men and women
Results are natural-looking and long-lasting
Rejuvenates your entire facial area for a dramatically younger look
Reviews
"Very professional and felt comfortable with her and her staff. The results of my surgery were just as I wanted. 😃😃😃. I'm definitely recommend her abs I'm coming back for more! ❤️"
- D.V. /
Google /
Aug 27, 2021
"Thank you for the opportunity to benefit from your consideration and skill. I will continue on my journey and experience more adventures! My best to all."
- Anonymous /
Office Visit /
Jul 22, 2021
"I had the most amazing experience with dr derosa for my rhinoplasty. She is the nicest, most caring doctor I have ever met! Everything was seamless, no issues and the surgery went great. My nose fits my face perfectly and I still look just like me! I am only a month out and love my results. I cannot recommend her enough!"
- C.B. /
Google /
May 14, 2021
"When I was 18 years old I broke my nose. I never did anything about it at the time Because it never really look that bad. As I got older it started looking worse to me my bridge looked really flat and it seem like the bones were wider possibly just the aging process. When I really noticed was in pictures and it really bothered me and I was constantly trying to contour my nose to make it look narrow. Most people didn't even notice but it really bothered me. I finally decided to get an opinion on what it would entail to fix it. I went to three different plastic surgeons. I finally decided on Jaime DeRosa at the Derosa clinic in Boston. Right away after consulting with her I knew she was the right surgeon. She has such an amazing personality and she is a double certified facial plastic surgeon. I just knew I was in good hands. I had the procedure done yesterday and I am feeling great today I was even able to walk the dogs early this morning at 6:30 AM. Her husband is the anesthesiologist and they both made me feel so relaxed and comfortable before and after the procedure. I couldn't have asked for a better pair!"
- NC /
Other /
Apr 02, 2021
"As a mom of 3 little kids, my face was starting to look tired and I was noticing wrinkles starting to appear. After a consultation with Nicole, I decided the IPL laser was the best choice for me. I could not be happier with my results! My face looks years younger and my skin tone is much more even. Nicole and Steven were both extremely knowledgeable and realistic, which I appreciated. Will absolutely be recommending this office to all of my friends!"
- D.H. /
Google /
Jan 19, 2021
Previous
Next
am i a candidate for a FacelifT?
Men and women who have drooping skin, lines, and wrinkles on the face might be good candidates for the surgery. You might experience these concerns on your entire face or the upper, mid, or lower sections. Facelift surgery can target many aspects, depending on your unique signs of aging. It's also important to note that age does not always define the appropriate time to have a facelift. We know patients have unique concerns and reasons. Because of this, we offer various lift types to help you achieve your cosmetic goals. The lifting technique is different for patients at 35 years old versus those in their 60s and 70s. Skin elasticity is one of the key factors in the treatment planning process. Also, facelift patients should be healthy, refrain from smoking, and have realistic expectations.
How does a facelift work?
Depending on your individual needs, we offer various levels of facelifts to consider. Some facelifts address the upper portion of the face while others focus on the lower two-thirds. Additionally, some procedures might be more invasive compared to others. It is also common for patients to have a brow lift, forehead lift, dermal fillers, or BOTOX to enhance their outcomes. Some of the more common facelift methods include:
Full Facelift
Considered the gold standard, the full facelift usually incorporates an incision near the hairline, then extends down to the area near the temples, reaching the base of the ears. During the surgery, we delicately stretch and securely tighten the underlying facial tissues and muscles to create a lifted look, which softens excessive lines and wrinkles. This facelift is used for individuals who show signs of aggressive aging. With this lift, we may use many procedures, including upper or lower blepharoplasty to enhance the eyes or a neck lift for the lower region.
Mid-Facelift
Using a similar method to the mini facelift, the surgery known as a mid-facelift focuses on the droopy features near the cheekbones and the upper jaw. The mid-facelift works nicely for those who hope to improve the middle to the lower regions of the face, which also improves the look of the jowls.
Lower Facelift
This lift corrects the neck and chin and sometimes the jowls. We may also use nonsurgical methods, such as KYBELLA or laser skin tightening, to help patients attain a younger, tighter-looking neck.
how long is recovery from A facelift?
After surgery, we will monitor your health until we can safely release you to a friend or family member. Before your facelift, we schedule your follow-up appointments and discuss tips to help you heal properly. You should expect to have swelling and puffiness, some moderate soreness, and discomfort. We may prescribe pain medication to some patients. You should feel and physically look normal after 2 – 4 weeks. You will see smoother and younger-looking skin. Overall, patients tend to really like their results and feel more confident with a lifted and tightened face.
How much does a facelift cost?
The cost of your facelift will depend on the technique used. In your consultation, one of our doctors will develop your custom treatment plan to match your needs and goals. Once this is complete, our team will help you determine the fees. To avoid results that look unnatural, it's best to focus on finding an experienced surgeon instead of the lowest price. DeRosa Center Facial Aesthetics can help you find low-interest medical financing that will make your facelift easier to afford.
Which technique is best for me?
The best technique for you will vary based on your concerns, goals, level of skin laxity, and other factors. To produce the results you want, we will discuss the different surgical techniques in your consultation. We will then help you choose which technique is best.
Should I get a surgical or nonsurgical facelift?
While there are several great nonsurgical skin tightening treatments, these can only give you mild improvements. For moderate to severe skin sagging, facelift surgery is the best choice to improve your appearance. In your consultation, our doctors will discuss your choices, including nonsurgical procedures, to help you decide which is best for your goals.
What about wrinkle fillers and relaxers over facelift surgery?
To refresh the face, injectable wrinkle fillers and relaxers, like BOTOX and Juvéderm, have become more popular. Sometimes known as a liquid facelift, injectable wrinkle treatments can help with early signs of aging, but the results won't last more than 1 – 2 years. A facelift will produce more dramatic improvements than injectables with long-lasting results. Ask us about injectable treatments during your consultation.
Will my results look natural?
Many patients worry that facelift surgery will make their skin look too tight, shiny, or like they live in a wind tunnel. We focus on giving you natural-looking results so you look refreshed and not fake. Our doctors listen to your concerns and goals before creating your treatment plan to produce your best results.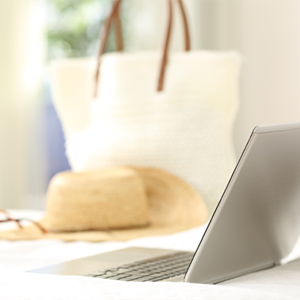 Choose The Right Facelift for You
A facelift treatment can turn back the hands of time for your face and help create a fresh appearance. We offer many options for surgery, depending on your personal goals. This treatment is meant to make you look younger but still natural. To learn more, we invite you to call DeRosa Center Facial Aesthetics in Boston, MA to set up your appointment with us.
Related Procedures
Related Posts