what is an IPL photofacial?
For patients bothered by how their complexion looks because of sun damage or dark spots, DeRosa Center Facial Plastic Surgery & Med Spa in Boston, MA can perform a skin examination to determine if you'll benefit from intense pulsed light therapy (IPL). An IPL photofacial with Lumenis® M22™ is a skin rejuvenation treatment for adults with hyperpigmentation issues on their face and neck. A photofacial is not an invasive procedure; however, the treatment is highly effective and creates impressive outcomes. We use intense wavelengths of light that warm the skin cells just enough to set off the natural healing process and increase the production of collagen. As the added nutrients take effect, you should begin to see a healthier complexion with an improved tone and less dark spots.
IPL Reviews
"As a mom of 3 little kids, my face was starting to look tired and I was noticing wrinkles starting to appear. After a consultation with Nicole, I decided the IPL laser was the best choice for me. I could not be happier with my results! My face looks years younger and my skin tone is much more even. Nicole and Steven were both extremely knowledgeable and realistic, which I appreciated. Will absolutely be recommending this office to all of my friends!"
- D.H. /
Google /
Jan 19, 2021
"Derosa Clinic is a state-of-the-art skin care and facial aesthetics center. I recently had the most incredible facial with Steven. During my appointment he took the time to listen to my concerns and responded with a treatment plan including skin care products and IPL, (Intense Light Therapy) sessions. Steven is very experienced, gentle and his knowledge of treatments and products is endless. Beyond that, he is very kind and takes an interest in the person as well as the skin. You truly feel like you are the only person in the world while he's treating you. My skin is brighter, smoother and softer and I plan on a long relationship with Steven and Derosa Clinic. I would highly recommend them for any and all skincare needs."
- L.Z. /
Google /
Jun 04, 2022
"I honestly couldn't have asked for a better experience. After searching for three months and seeing numerous other surgeons (including the last plastic surgeon who did my second rhinoplasty revision), I was convinced no one would take on my case and listen to my story the way I needed it to be heard, let alone agree for me to become their patient. I felt totally disheartened and lost! In comes the DeRosa Canter as my last and only hope. From the outset, Colleen (the admin) and Meg (who handles patient coordination) were incredibly friendly and welcoming on my first visit. Colleen in particular has been FANTASTIC about fielding multiple calls and questions from me before and post-op (thank you so much Colleen!). Meg is cheerful and explains the billing process very thoroughly, and always made me feel confident about my choice to work with the DeRosa Center. I was also able to get my preferred surgical date without incident, which meant a lot considering I am a stay-at-home mom with three kids under 9 years old! And what can I say about Dr. DeRosa - she is a DREAM. She is bubbly, attentive, smart, and such an incredible listener. She let me spend a half hour explaining my previous procedures, where I was unhappy with them, and how I wanted to move forward reconstructing my nose after my son had broken it during playtime over the summer. She MORE than met my expectations. She understood that this procedure was more than just fixing a broken nose, but giving to me the nose I had always wanted as a teenager, and I'm nearing 40 today. She showed me pictures of potential outcomes, and I was thrilled! I booked surgery that same day. The day of surgery I met Dr. DeRosa's husband, who also happens to be her anesthesiologist! He has a lovely calming presence that is especially essential right before surgery. It was a special twist to know that the practice was in essence "family run." Post-op, the NP Nicole took off my cast and showed me my results, and I was stunned! My nose was perfectly straight again, without divots from being broken, and on top of that, was much smaller and looked SO appropriate for my face. I was THRILLED. I opted to also do some post-op Botox with Nicole right on the spot, which I must say was an added plus - she is a great listener and a very skilled technician. Botox isn't something to play with, and she did a fantastic job. (Thanks Nicole! I can't wait to come back!) Overall, I just can't thank all of the DeRosa team enough for giving me my life back (really and truly). I've waited so long to see the face I've had in my mind's eye become reality, and this group of people achieved it for me. I would recommend the DeRosa Center for ANYBODY, be it for a surgical procedure or even modest med spa tweaks. I love this group of people!!! From the bottom of my heart, thank you so much."
- K.F. /
Google /
Oct 21, 2022
"From the moment you walk in - one feels at ease. My treatments have rejuvenated my skin and my self esteem. I'm so happy with the results of my IPL treatment and highly recommend it to everyone!"
- P.D. /
Google /
Dec 15, 2022
"I have only positive things to report about the amazing staff at the Derosa Clinic. I have been fortunate enough to have been a customer of Steven G for over 5 years. He is a miracle worker. The staff at the front (Megan/Colleen) know the business and treat you like family. I get complimented frequently on my skin and it's because of the treatments and products I get from the Derosa Clinic - they truly care about their clients!"
- PD /
Office Visit /
Jul 28, 2022
Previous
Next
what does an ipl photofacial do?
An IPL treatment reaches deep within the layers of your skin to improve several complexion problems, especially brown lesions and sun spots with little or no downtime. Candidates for IPL at DeRosa Center Facial Plastic Surgery & Med Spa will have several issues with their complexion, such as rosacea, sun damage, brown spots (hyperpigmentation), rough texture, large pores, flushing, melasma, sun and age spots, or spider veins. At your private consultation, we will assess your skin to see if you will benefit from an IPL photofacial with Lumenis M22.
how is an ipl photofacial performed?
IPL is completed at our Boston, MA office. Usually, it takes around 20 – 30 minutes and is performed in a treatment room. To prepare for IPL, the technician will clean and dry your skin before covering your eyes with shields. The photofacial is administered using a handheld device that passes over the skin while emitting laser energy pulses. While most patients may have mild discomfort throughout the IPL photofacial, it's generally bearable given the quick treatment time.
what is a Geneo 3-in-1 ipl photofacial?
The Geneo 3-in-1 Facial will exfoliate, oxygenate, and infuse the skin with nu. This Super Facial will improve skin tone and texture, it will prepare the skin for optimal absorption of revitalizing nutrients, it gently warms the skin tissue for better cellular stimulation, improves moisture retention, helps oxygenate the skin from within. This treatment can be customized depending on your skin's needs. Safe for all skin types, including rosacea, results are visible from the first treatment. This Facial helps to prepare the skin for the next step in this deluxe treatment- photorejuvenation. Photorejuvenation refers to the use of Intense Pulsed Light (IPL) to treat conditions related to sun-induced skin damage. IPL uses a broad spectrum of light which is effective in reducing the appearance of brown spots caused from sun damage. IPL will also treat broken capillaries and diffuse redness. This treatment has no downtime and the results may be seen immediately.
how quickly does an ipl photofacial heal?
There is no downtime associated with an IPL, but you will leave your appointment with your complexion a little red and inflamed. This will go away naturally as the day continues. Patients can mask the redness with makeup. DeRosa Center Facial Plastic Surgery & Med Spa suggests patients use a cream on the skin to decrease any irritation and speed healing. It may also help to use an over-the-counter anti-inflammatory medicine to reduce swelling. After 2 – 5 days, the irregularities that rested under the skin will come to the surface skin layers and then start to flake off. It is very important to protect your skin with sunscreen at all times after an IPL photofacial treatment and to not pick at the flaking skin. While you should see visible improvements after the first treatment, your complexion will attain ideal results with multiple IPL treatments. We recommend approximately 3 – 6 treatments each scheduled monthly at DeRosa Center Facial Plastic Surgery & Med Spa.
Are IPL photofacials safe?
Yes, IPL photofacials are very safe when performed by an experienced and trained technician, such as our team at DeRosa Center Facial Plastic Surgery & Med Spa. We understand the importance of safety and employ the latest technology to ensure a safe, efficient procedure. Your safety and satisfaction are of the utmost importance to us.
Will I experience discomfort during an IPL photofacial?
Most patients feel a mild sting or warmth on their skin, but it is generally bearable given the quick treatment time. However, we will discuss any possible side effects prior to your procedure and ensure that you understand what to expect. Our Boston, MA office can offer special treatments to make the IPL as comfortable as possible.
How long do IPL photofacials last?
The results of an IPL photofacial last a long time, but the longevity of each treatment varies depending on a few different factors, such as sun exposure and lifestyle habits. We recommend multiple sessions spaced apart for the best outcomes. Never forget to wear sunscreen if you go outdoors, and feel free to consult your provider about maintenance appointments.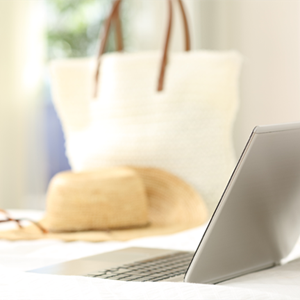 When you were a child, you probably didn't worry too much about your skin's health. However, once environmental damage, such as spots and other blemishes, started developing, you may now want to research treatments that help your appearance. We invite you to find out more about Lumenis M22 IPL laser treatments by calling our Boston, MA office and making an appointment for a skin examination with one of our excellent doctors. With IPL photofacial treatments at DeRosa Center Facial Plastic Surgery & Med Spa, we can go deep within the layers of your skin to help create a bright glow and a smooth complexion.
Related Procedures
Related Posts