Are you sick of wearing scarves or turtlenecks the whole year to conceal the loose, flabby skin on your neck? At DeRosa Clinic Facial Aesthetics in Boston, MA, we perform neck lift surgery to eliminate the look of an aging neckline. Neck lift surgery recontours and reshapes the section under your chin and the entire neck to remove the loose skin that creates a "turkey neck" or "double chin." By removing the loose skin and fat while introducing a tightening method to produce a softer neckline, this procedure at DeRosa Center Facial Aesthetics can provide significant improvements to your profile. We encourage patients to read more about neck lift surgery and the wonderful results it can create. Please call us to schedule an appointment for additional information.
What Are The Benefits Of A Neck Lift?
Eliminates a double chin

Tightens hanging, loose skin

Diminishes wrinkles and lines

Defines and contours the profile

Rejuvenates the appearance for a younger look

Scarring is minimal and nearly invisible

Recovery time is short

Improves overall aesthetic and boosts confidence
Reviews
"Very professional and felt comfortable with her and her staff. The results of my surgery were just as I wanted. 😃😃😃. I'm definitely recommend her abs I'm coming back for more! ❤️"
- D.V. /
Google /
Aug 27, 2021
"Thank you for the opportunity to benefit from your consideration and skill. I will continue on my journey and experience more adventures! My best to all."
- Anonymous /
Office Visit /
Jul 22, 2021
"I had the most amazing experience with dr derosa for my rhinoplasty. She is the nicest, most caring doctor I have ever met! Everything was seamless, no issues and the surgery went great. My nose fits my face perfectly and I still look just like me! I am only a month out and love my results. I cannot recommend her enough!"
- C.B. /
Google /
May 14, 2021
"When I was 18 years old I broke my nose. I never did anything about it at the time Because it never really look that bad. As I got older it started looking worse to me my bridge looked really flat and it seem like the bones were wider possibly just the aging process. When I really noticed was in pictures and it really bothered me and I was constantly trying to contour my nose to make it look narrow. Most people didn't even notice but it really bothered me. I finally decided to get an opinion on what it would entail to fix it. I went to three different plastic surgeons. I finally decided on Jaime DeRosa at the Derosa clinic in Boston. Right away after consulting with her I knew she was the right surgeon. She has such an amazing personality and she is a double certified facial plastic surgeon. I just knew I was in good hands. I had the procedure done yesterday and I am feeling great today I was even able to walk the dogs early this morning at 6:30 AM. Her husband is the anesthesiologist and they both made me feel so relaxed and comfortable before and after the procedure. I couldn't have asked for a better pair!"
- NC /
Other /
Apr 02, 2021
"As a mom of 3 little kids, my face was starting to look tired and I was noticing wrinkles starting to appear. After a consultation with Nicole, I decided the IPL laser was the best choice for me. I could not be happier with my results! My face looks years younger and my skin tone is much more even. Nicole and Steven were both extremely knowledgeable and realistic, which I appreciated. Will absolutely be recommending this office to all of my friends!"
- D.H. /
Google /
Jan 19, 2021
Previous
Next
should i get a neck lift?
Generally, patients hoping to undergo neck lift treatment deal with visibly loose, hanging skin on the neck. Neck skin that hangs is typically caused by many factors, including gravity, weight fluctuations, and aging. Whatever the reason, loose neck skin can make you feel self-conscious. In most cases, we can usually correct the issue with skin excision and a tightening technique. If you try your best to maintain a good diet, routinely exercise, and keep a consistent weight, but you still feel embarrassed about lines, wrinkles, and loose skin along the neck, neck lift surgery may be a suitable option for you.
For neck lift surgery, we use IV sedation or "twilight sleep." During the surgery, we place an incision just in front or behind your ears, and if needed, we might create another one below your chin. If isolated areas of fat exist, we will complete liposuction first. Next, any loose skin is carefully excised and the underlying tissue and remaining skin are pulled tight. This method of skin tightening is conducted until we attain the desired shape and contour. Even though our doctors use sutures, generally, patients should not see scars because of how we place them underneath your chin. We may also use a nonsurgical fat reduction injection, such as KYBELLA, to enhance the results. To produce a soft and smooth appearance, other nonsurgical choices can help the skin's texture, such as laser treatments or a peel.
how long is recovery from a neck lift?
After neck lift surgery, patients usually experience some mild swelling and discoloration from bruising, but these effects will fade in a few days. To assist in the healing period, you should rest and try to avoid high-impact movements and activities for several weeks. During this time, patients should wear loose clothing. Generally, patients see visible aesthetic differences almost immediately. Also, many patients notice how neck lift surgery can make a big difference to their profile, taking a decade off their appearance.
How much does a neck lift cost?
In your initial consultation with one of our doctors, we will review the cost of your neck lift. Once we develop your treatment plan, we can determine the cost of the anesthesia, facility, and miscellaneous fees. To make your neck surgery affordable, DeRosa Center Facial Aesthetics offers several payment methods. Plus, we can give you information on low-interest financing.
What about nonsurgical options?
Neck lift surgery is the only way to eliminate loose skin, especially if it droops or hangs. We do offer a few nonsurgical skin tightening procedures that can produce some improvement. However, neck lift surgery dramatically smooths and redefines the contours of your neck. A popular and new minimally invasive treatment called KYBELLA eliminates fat in the upper neck. KYBELLA can help reduce the appearance of a double chin; however, it does not correct excess skin.
Will I have visible scars?
A neck lift does require one incision beneath the chin, as well as two more close to the ears. We create incisions in these areas to reduce the appearance of your scars. During your surgery, we make every effort to minimize visible scarring. A team member will explain scar care instructions, which will help your incisions to heal flat and thin.
Can I combine a neck lift with other facial surgeries?
During your initial consultation, we encourage you to discuss your cosmetic goals and other procedures, like a facelift or a chin implant. Patients often combine additional procedures to receive the best results. If you have any concerns about an undefined jawline or weak chin, please tell us so we can develop a plan that meets all your goals.
Should I get a neck lift or liposuction?
Based on your concerns and goals, you might want to get a neck lift with liposuction. The combination of both procedures creates more defined results by removing loose skin and reducing stubborn fat pockets in your neck. During your consultation, we will help you decide if a neck lift, liposuction, or a combination of both works best for your treatment plan.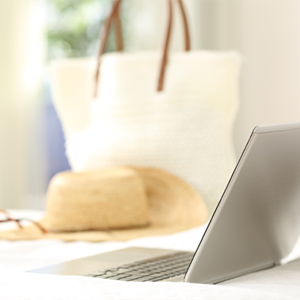 get rid of your turkey neck
Say goodbye to your "turkey neck" appearance and attain the slim, smooth neck you deserve. For patients embarrassed about folds and wrinkles on their neck, please contact DeRosa Center Facial Aesthetics in Boston, MA to schedule your appointment. A surgical neck lift by one of our expert doctors has changed the physical appearance of so many men and women. We look forward to helping patients achieve their cosmetic goals!
Related Procedures
Related Posts