Are you sick of wearing scarves or turtlenecks the whole year to conceal the loose, flabby skin on your neck? At DeRosa Clinic Facial Aesthetics in Boston, MA, we perform neck lift surgery to eliminate the look of an aging neckline. Neck lift surgery recontours and reshapes the section under your chin and the entire neck to remove the loose skin that creates a "turkey neck" or "double chin." By removing the loose skin and fat while introducing a tightening method to produce a softer neckline, this procedure at DeRosa Clinic Facial Aesthetics can provide significant improvements to your profile. We encourage patients to read more about neck lift surgery and the wonderful results it can create. Please call us to schedule an appointment for additional information.
Reviews
"Jaimie, Thank you so much for inviting me to the DeRosa Clinic. It was truly the BEST facial I have ever received. I also felt so welcomed by you and your team. Thank you for your kindness and generosity. I look forward to the next time I will get to see you! I am so inspired by what you have created and I look forward to celebrating your success as you expand your business! Wishing you have the happiest holiday season! With love,"
- Anonymous /
Office Visit /
Sep 14, 2018
"Excellent care , especially the follow up care"
- L.S. /
Google /
Mar 01, 2020
"As a mom of 3 little kids, my face was starting to look tired and I was noticing wrinkles starting to appear. After a consultation with Nicole, I decided the IPL laser was the best choice for me. I could not be happier with my results! My face looks years younger and my skin tone is much more even. Nicole and Steven were both extremely knowledgeable and realistic, which I appreciated. Will absolutely be recommending this office to all of my friends!"
- D.H. /
Google /
Jan 19, 2021
"Beyond pleased with Dr. DeRosa and her team! From the initial consultation to the surgery and beyond. My daughter had otoplasty and the whole it was a very easy experience and she is very pleased with the outcome. Dr. DeRosa was able to answer all my and my daughter's questions thoroughly and kept her at ease the whole time. It is so convenient that they are able to do the surgery right in the office without needing to go to a hospital, especially now with the hospitals so crowded.The whole staff is terrific, there were no wait times for appointments, everything was done efficiently, but we never felt rushed.If you are looking to have your skin feel rejuvenated I have also been to the clinic for a facial and highly recommend the experience. Both my daughter and I highly recommend Dr. DeRosa and the whole staff at the DeRosa Clinic."
- M.O. /
Yelp /
Jan 18, 2021
"I am here to preach the gospel of the DeRosa Clinic.My story: I moved to Boston for graduate school, and I asked my esteemed SF-based doctor for a recommendation in the Boston area, and he directed me to Dr. DeRosa. I now live in Washington, DC, and I trust Dr. DeRosa so much that I called her office for dermatologist contacts in DC. How I wish I still lived in Boston so I could continue seeing Dr. DeRosa!My experience: Walking into the DeRosa clinic was like getting a much welcome dose of sunshine. The women staffing the front desk were always extremely warm and welcoming. Being so far from home, I felt well attended to and well taken care of. As I write this, I miss them so much!Dr. DeRosa was beyond fantastic. She not only addressed every concern of mine, no matter how trivial (eg, the tiniest skin irritation), but she did so with aplomb, grace, and vivacity. And I mean what I say. Dr. DeRosa was not only an extremely skilled doctor, but she was also unbelievably charismatic and caring. I left her offices, not only with my health concerns addressed, but with Soul Cycle class recommendations and networking tips!On-site, Dr. DeRosa also has the most skilled aesthetician. I literally would go from Dr. DeRosa's office, where she would pinpoint a skin issue, to the room next door, where an aesthetician would perform a rejuvenating facial. I would look at my skin the next day, and it would look brand-spanking new. I don't think anyone can compete with that.I now live in Washington, DC for work, and I must confess, I miss Dr. DeRosa, her staff, and the office IMMENSELY. For those of you who are close enough to be able to have De. DeRosa as your doctor, you couldn't be more lucky!"
- A.P. /
Yelp /
Jan 08, 2021
Previous
Next
Is Neck Lift Surgery For You?
Generally, patients hoping to undergo neck lift treatment deal with visibly loose, hanging skin on the neck. Neck skin that hangs is typically caused by many factors, including gravity, weight fluctuations, and aging. Whatever the reason, loose neck skin can make you feel self-conscious. In most cases, we can usually correct the issue with skin excision and a tightening technique. If you try your best to maintain a good diet, routinely exercise, and keep a consistent weight, but you still feel embarrassed about lines, wrinkles, and loose skin along the neck, neck lift surgery may be a suitable option for you.
For neck lift surgery, we use IV sedation or "twilight sleep." During the surgery, we place an incision just in front or behind your ears, and if needed, we might create another one below your chin. If isolated areas of fat exist, we will complete liposuction first. Next, any loose skin is carefully excised and the underlying tissue and remaining skin are pulled tight. This method of skin tightening is conducted until we attain the desired shape and contour. Even though our doctors use sutures, generally, patients should not see scars because of how we place them underneath your chin. We may also use a nonsurgical fat reduction injection, such as KYBELLA, to enhance the results. To produce a soft and smooth appearance, other nonsurgical choices can help the skin's texture, such as laser treatments or a peel.
After neck lift surgery, patients usually experience some mild swelling and discoloration from bruising, but these effects will fade in a few days. To assist in the healing period, you should rest and try to avoid high-impact movements and activities for several weeks. During this time, patients should wear loose clothing. Generally, patients see visible aesthetic differences almost immediately. Also, many patients notice how neck lift surgery can make a big difference to their profile, taking a decade off their appearance.
Frequently Asked Questions
How much does a neck lift cost?
In your initial consultation with one of our doctors, we will review the cost of your neck lift. Once we develop your treatment plan, we can determine the cost of the anesthesia, facility, and miscellaneous fees. To make your neck surgery affordable, DeRosa Clinic Facial Aesthetics offers several payment methods. Plus, we can give you information on low-interest financing.
What about nonsurgical options?
Neck lift surgery is the only way to eliminate loose skin, especially if it droops or hangs. We do offer a few nonsurgical skin tightening procedures that can produce some improvement. However, neck lift surgery dramatically smooths and redefines the contours of your neck. A popular and new minimally invasive treatment called KYBELLA eliminates fat in the upper neck. KYBELLA can help reduce the appearance of a double chin; however, it does not correct excess skin.
Will I have visible scars?
A neck lift does require one incision beneath the chin, as well as two more close to the ears. We create incisions in these areas to reduce the appearance of your scars. During your surgery, we make every effort to minimize visible scarring. A team member will explain scar care instructions, which will help your incisions to heal flat and thin.
Can I combine a neck lift with other facial surgeries?
During your initial consultation, we encourage you to discuss your cosmetic goals and other procedures, like a facelift or a chin implant. Patients often combine additional procedures to receive the best results. If you have any concerns about an undefined jawline or weak chin, please tell us so we can develop a plan that meets all your goals.
Should I get a neck lift or liposuction?
Based on your concerns and goals, you might want to get a neck lift with liposuction. The combination of both procedures creates more defined results by removing loose skin and reducing stubborn fat pockets in your neck. During your consultation, we will help you decide if a neck lift, liposuction, or a combination of both works best for your treatment plan.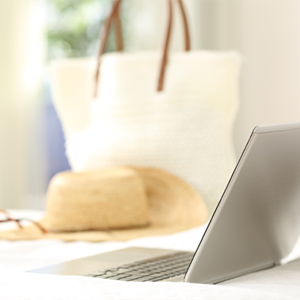 Say goodbye to your "turkey neck" appearance and attain the slim, smooth neck you deserve. For patients embarrassed about folds and wrinkles on their neck, please contact DeRosa Clinic Facial Aesthetics in Boston, MA to schedule your appointment. A surgical neck lift by one of our expert doctors has changed the physical appearance of so many men and women. We look forward to helping patients achieve their cosmetic goals!
Related Procedures
Related Posts