Cancer can be an intimidating word, but for patients who are diagnosed with skin cancer, there might be a remedy. Mohs surgery is a process that carefully and precisely removes skin cancer tumors. The purpose of this method is to remove as little of your healthy skin tissue as possible while still maintaining a high success rate for skin cancer eradication. The surgical technique is used to remove squamous and basal cell carcinomas, melanomas, along with other, less common types of tumors. Skilled plastic surgeon Dr. Jaimie DeRosa also works to improve facial scars caused by previously completed Mohs surgery procedures. Schedule a consultation at DeRosa Clinic Facial Aesthetics in Boston, MA to learn more about Mohs and facial scar revision surgery.
Reviews
"Jaimie, Thank you so much for inviting me to the DeRosa Clinic. It was truly the BEST facial I have ever received. I also felt so welcomed by you and your team. Thank you for your kindness and generosity. I look forward to the next time I will get to see you! I am so inspired by what you have created and I look forward to celebrating your success as you expand your business! Wishing you have the happiest holiday season! With love,"
- Anonymous /
Office Visit /
Sep 14, 2018
"Excellent care , especially the follow up care"
- L.S. /
Google /
Mar 01, 2020
"I love working with everyone in this office- great team! I've also been very pleased with my results, no extremes just enhancements that have made me feel so much more confident and attractive."
- B.N. /
Google /
Nov 25, 2020
"Dr. DeRosa is absolutely fantastic. Her office is easy to get ahold of with any questions and makes the process as easy and painless as it can be. I'd highly recommend her to anyone in the area!"
- C.K. /
Google /
Nov 05, 2020
"Went in for a Botox consultation and Doctor Jamie and just did the Botox right then and there. Very happy and prices were great! We didn't do too much the first time which I was very happy about. The nurse doing the injections was warm friendly and talked through every step. Great clinic!"
- O.P. /
Yelp /
Oct 27, 2020
Previous
Next
The Mohs surgery procedure is typically employed to treat the two most prevalent kinds of skin cancer, squamous cell carcinoma and basal cell carcinoma, as well as a variety of other skin cancer subtypes. If you are suffering from melanoma or another form of rare skin cancer, a consultation can help determine if you're an ideal candidate for Mohs surgery. Besides the specific type of skin cancer you have, there are also other qualifying criteria that may make you a fantastic candidate for Mohs surgery.
Facial scar revision surgery can be used to repair previously caused surgical scars or as a follow-up surgery after Mohs has been performed and the incisions have healed.
During your Mohs surgery, Dr. DeRosa will typically utilize local anesthetics to numb the affected region prior to incisions that are created for elimination. The incisions may be compared to a map (similar to a clock face) and are created to correspond with the orientation of your skin that had been removed. The excised layer is suspended, processed, and examined under the microscope. When additional cancer roots are detected, they are indicated on the corresponding map and the process is repeated. The process continues until a fresh coating with no residual cancer is reached. The number of layers eliminated and the duration of the procedure is dependent on the phase of cancer and how long it has been present. The conclusion of this process will render a wound. Healing solutions range from easy sutures to close the wound to more complex reconstructive (plastic) surgery for bigger wounds.
Your facial scar revision surgery will be performed under local or general anesthesia and will involve the use of carefully placed incisions and sutures to artistically repair your scar.
Mohs surgery is not a simple process, but with a proficient team and advanced techniques, many patients report minimal pain. Mohs surgery and/or facial scar revision surgery is normally performed as an outpatient procedure with patients able to drive home afterward. Even though the treated site will be heavily bandaged, it is likely you can resume regular non-strenuous actions the next day. This rules out any strenuous exercise or heavy activities for up to 1 – 2 weeks. If sutures were used, they will be taken out within 6 – 14 days. Scarring will differ based upon the procedure. The success rate of eliminating the cancerous tissue from the treated site is extremely high when treating main basal cell carcinoma with thin melanomas achieving around a 99% cure rate. Primary squamous cell carcinoma has a bit of a lower cure rate at around 97%.
Frequently Asked Questions
What will the procedure cost?
Mohs surgery and facial scar revision are highly customized procedures. In order to determine the cost of your specific surgery, Dr. DeRosa will meet with you during a consultation to understand your needs and cosmetic goals. Prior to scheduling your surgery, we will discuss the approximated cost of your procedure and help you understand what methods of payment our practice accepts.
Where will the procedure take place?
In most cases, the surgery can take place in our office. For cases that require long surgeries or large treatment areas, we may recommend more in-depth anesthesia options and an accredited surgical facility.
How long will recovery take?
You will be sent home after your procedure with detailed wound care instructions. It is very important to carefully follow these directions to prevent infection and expedite healing. Your individual recovery period will be dictated by the extent of the procedure. May patients can have their sutures removed in approximately one week.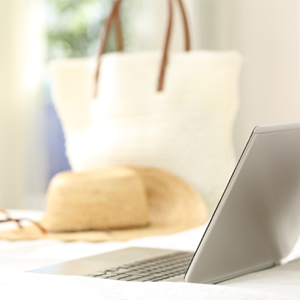 When confronting a skin cancer diagnosis, it's essential to do your research and locate an experienced Mohs surgeon who is an ideal fit for your expectations and needs. Success rates of this process are directly correlated to your physician's skill and experience. To learn more about the experience, training, and personal success rates of Dr. DeRosa, contact DeRosa Clinic Facial Aesthetics today and simply schedule an appointment.
Related Posts