Cancer can be an intimidating word, but for patients who are diagnosed with skin cancer, there might be a remedy. Mohs surgery is a process that carefully and precisely removes skin cancer tumors. The purpose of this method is to remove as little of your healthy skin tissue as possible while still maintaining a high success rate for skin cancer eradication. The surgical technique is used to remove squamous and basal cell carcinomas, melanomas, along with other, less common types of tumors. Skilled plastic surgeon Dr. Jaimie DeRosa also works to improve facial scars caused by previously completed Mohs surgery procedures. Schedule a consultation at DeRosa Clinic Facial Aesthetics in Boston, MA to learn more about Mohs and facial scar revision surgery.
Reviews
"Jaimie, Thank you so much for inviting me to the DeRosa Clinic. It was truly the BEST facial I have ever received. I also felt so welcomed by you and your team. Thank you for your kindness and generosity. I look forward to the next time I will get to see you! I am so inspired by what you have created and I look forward to celebrating your success as you expand your business! Wishing you have the happiest holiday season! With love,"
- Anonymous /
Office Visit /
Sep 14, 2018
"Excellent care , especially the follow up care"
- L.S. /
Google /
Mar 01, 2020
"As a mom of 3 little kids, my face was starting to look tired and I was noticing wrinkles starting to appear. After a consultation with Nicole, I decided the IPL laser was the best choice for me. I could not be happier with my results! My face looks years younger and my skin tone is much more even. Nicole and Steven were both extremely knowledgeable and realistic, which I appreciated. Will absolutely be recommending this office to all of my friends!"
- D.H. /
Google /
Jan 19, 2021
"Beyond pleased with Dr. DeRosa and her team! From the initial consultation to the surgery and beyond. My daughter had otoplasty and the whole it was a very easy experience and she is very pleased with the outcome. Dr. DeRosa was able to answer all my and my daughter's questions thoroughly and kept her at ease the whole time. It is so convenient that they are able to do the surgery right in the office without needing to go to a hospital, especially now with the hospitals so crowded.The whole staff is terrific, there were no wait times for appointments, everything was done efficiently, but we never felt rushed.If you are looking to have your skin feel rejuvenated I have also been to the clinic for a facial and highly recommend the experience. Both my daughter and I highly recommend Dr. DeRosa and the whole staff at the DeRosa Clinic."
- M.O. /
Yelp /
Jan 18, 2021
"I am here to preach the gospel of the DeRosa Clinic.My story: I moved to Boston for graduate school, and I asked my esteemed SF-based doctor for a recommendation in the Boston area, and he directed me to Dr. DeRosa. I now live in Washington, DC, and I trust Dr. DeRosa so much that I called her office for dermatologist contacts in DC. How I wish I still lived in Boston so I could continue seeing Dr. DeRosa!My experience: Walking into the DeRosa clinic was like getting a much welcome dose of sunshine. The women staffing the front desk were always extremely warm and welcoming. Being so far from home, I felt well attended to and well taken care of. As I write this, I miss them so much!Dr. DeRosa was beyond fantastic. She not only addressed every concern of mine, no matter how trivial (eg, the tiniest skin irritation), but she did so with aplomb, grace, and vivacity. And I mean what I say. Dr. DeRosa was not only an extremely skilled doctor, but she was also unbelievably charismatic and caring. I left her offices, not only with my health concerns addressed, but with Soul Cycle class recommendations and networking tips!On-site, Dr. DeRosa also has the most skilled aesthetician. I literally would go from Dr. DeRosa's office, where she would pinpoint a skin issue, to the room next door, where an aesthetician would perform a rejuvenating facial. I would look at my skin the next day, and it would look brand-spanking new. I don't think anyone can compete with that.I now live in Washington, DC for work, and I must confess, I miss Dr. DeRosa, her staff, and the office IMMENSELY. For those of you who are close enough to be able to have De. DeRosa as your doctor, you couldn't be more lucky!"
- A.P. /
Yelp /
Jan 08, 2021
Previous
Next
The Mohs surgery procedure is typically employed to treat the two most prevalent kinds of skin cancer, squamous cell carcinoma and basal cell carcinoma, as well as a variety of other skin cancer subtypes. If you are suffering from melanoma or another form of rare skin cancer, a consultation can help determine if you're an ideal candidate for Mohs surgery. Besides the specific type of skin cancer you have, there are also other qualifying criteria that may make you a fantastic candidate for Mohs surgery.
Facial scar revision surgery can be used to repair previously caused surgical scars or as a follow-up surgery after Mohs has been performed and the incisions have healed.
During your Mohs surgery, Dr. DeRosa will typically utilize local anesthetics to numb the affected region prior to incisions that are created for elimination. The incisions may be compared to a map (similar to a clock face) and are created to correspond with the orientation of your skin that had been removed. The excised layer is suspended, processed, and examined under the microscope. When additional cancer roots are detected, they are indicated on the corresponding map and the process is repeated. The process continues until a fresh coating with no residual cancer is reached. The number of layers eliminated and the duration of the procedure is dependent on the phase of cancer and how long it has been present. The conclusion of this process will render a wound. Healing solutions range from easy sutures to close the wound to more complex reconstructive (plastic) surgery for bigger wounds.
Your facial scar revision surgery will be performed under local or general anesthesia and will involve the use of carefully placed incisions and sutures to artistically repair your scar.
Mohs surgery is not a simple process, but with a proficient team and advanced techniques, many patients report minimal pain. Mohs surgery and/or facial scar revision surgery is normally performed as an outpatient procedure with patients able to drive home afterward. Even though the treated site will be heavily bandaged, it is likely you can resume regular non-strenuous actions the next day. This rules out any strenuous exercise or heavy activities for up to 1 – 2 weeks. If sutures were used, they will be taken out within 6 – 14 days. Scarring will differ based upon the procedure. The success rate of eliminating the cancerous tissue from the treated site is extremely high when treating main basal cell carcinoma with thin melanomas achieving around a 99% cure rate. Primary squamous cell carcinoma has a bit of a lower cure rate at around 97%.
Frequently Asked Questions
What will the procedure cost?
Mohs surgery and facial scar revision are highly customized procedures. In order to determine the cost of your specific surgery, Dr. DeRosa will meet with you during a consultation to understand your needs and cosmetic goals. Prior to scheduling your surgery, we will discuss the approximated cost of your procedure and help you understand what methods of payment our practice accepts.
Where will the procedure take place?
In most cases, the surgery can take place in our office. For cases that require long surgeries or large treatment areas, we may recommend more in-depth anesthesia options and an accredited surgical facility.
How long will recovery take?
You will be sent home after your procedure with detailed wound care instructions. It is very important to carefully follow these directions to prevent infection and expedite healing. Your individual recovery period will be dictated by the extent of the procedure. May patients can have their sutures removed in approximately one week.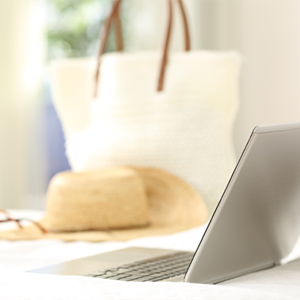 When confronting a skin cancer diagnosis, it's essential to do your research and locate an experienced Mohs surgeon who is an ideal fit for your expectations and needs. Success rates of this process are directly correlated to your physician's skill and experience. To learn more about the experience, training, and personal success rates of Dr. DeRosa, contact DeRosa Clinic Facial Aesthetics today and simply schedule an appointment.
Related Posts