If over-the-counter skin care products aren't proving effective, but you aren't ready for surgical procedures, learn more about minimally invasive skin rejuvenation treatments, like SkinPen or Collagen P.I.N. microneedling. We are pleased to perform microneedling (collagen induction therapy) at our office in Boston, MA. Microneedling uses multiple fine-gauge needles to safely and effectively create micro-injuries in the skin. The micro-injuries prompt the natural production of collagen and elastin, two nutrients that enhance the appearance and health of your complexion. Often combined with other skin treatments, like serums or PRP (platelet-rich plasma), microneedling may help minimize pores, scars, and stretch marks. Make an appointment for a consultation at DeRosa Center Facial Plastic Surgery & Med Spa to discover more about the benefits of microneedling and how to customize the treatment for your needs and goals.
Reviews
"I love my appointments at DeRosa Center. I always feel confident and look great with the services I receive. I highly recommend DeRosa Center!"
- K.H. /
Google /
Jun 17, 2022
"Derosa Clinic is a state-of-the-art skin care and facial aesthetics center. I recently had the most incredible facial with Steven. During my appointment he took the time to listen to my concerns and responded with a treatment plan including skin care products and IPL, (Intense Light Therapy) sessions. Steven is very experienced, gentle and his knowledge of treatments and products is endless. Beyond that, he is very kind and takes an interest in the person as well as the skin. You truly feel like you are the only person in the world while he's treating you. My skin is brighter, smoother and softer and I plan on a long relationship with Steven and Derosa Clinic. I would highly recommend them for any and all skincare needs."
- L.Z. /
Google /
Jun 04, 2022
"Dear Dr. DeRosa, This purple heart has been on my altar for a very long time. I would like to give it to you so you can remember each time you look at it how AMAZING you are and how many hearts you are healing! As I told you before you have found your Dharma (your calling in life --> why the universe organized these trillions of cells into an organism called Dr. DeRosa!) You are a gift, a gifted person and you use your gift well. You are not just fixing broken hearts, you are fixing broken faces. Forever Grateful!"
- Anonymous /
Office Visit /
Jun 01, 2022
"It has been a pleasure to work with you...I am very pleased with the entire process"
- F.S. /
Google /
May 21, 2022
"I've been going to DeRosa Center for almost ten years now for all of my skin care needs. They provide great services in a friendly and comfortable atmosphere. Always willing to answer all my questions and explain all the different products and techniques to me."
- B.L. /
Google /
May 21, 2022
Previous
Next
what does microneedling do?
You could benefit from SkinPen or Collagen P.I.N. microneedling treatments if you have light or moderate complexion problems, like rough skin texture or low elasticity. Collagen induction therapy procedures may also reduce the appearance of scars, pores, and stretch marks. Patients will need to wait before seeing benefits from the microneedling treatment because the collagen and elastin will need time to affect the complexion. However, you will have natural-looking results and gain healthier and stronger skin.
how is microneedling performed?
Collagen induction therapy with microneedling is completed in a treatment room in about 30 – 60 minutes with topical numbing cream if requested, but most patients report little or no discomfort. The skin being treated is cleansed before the treatment. Next, the microneedling handpiece is passed evenly over the skin. After the microneedling is performed, a topical treatment, like PRP (platelet-rich plasma), Tensage growth factor serum, Protein Rich Retinol and/or a Vitamin infusion, may be applied so the nutrients can penetrate deeper into the skin. Finally, our staff will massage a moisturizer with sunscreen onto the face because the treated skin will be sensitive following the treatment.
when will i see results from microneedling?
After your treatment, you may develop mild redness or swelling for about a day; however, this should subside quickly on its own. It can take around 1 – 2 months as the collagen and elastin supply increases before you see significant improvements in the appearance and health of your complexion. You should plan to get at least 3 treatments every 4 – 6 weeks for the best results, as well as yearly treatments after the series is complete, in order to see long-lasting skin benefits.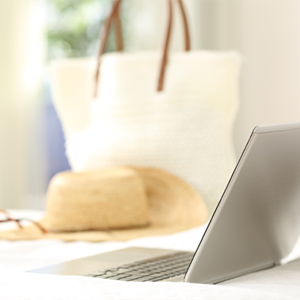 Natural Health and Radiance
Enhance the health and appearance of your complexion with microneedling sessions at DeRosa Center Facial Plastic Surgery & Med Spa in Boston, MA. A nonsurgical procedure that can produce impressive improvements, SkinPen or Collagen P.I.N. microneedling increases your natural collagen production for smoother, firmer skin. Make a consultation with one of our doctors to find more information about this procedure and additional skin improvement options.
Related Procedures
Related Posts