If over-the-counter skin care products aren't proving effective, but you aren't ready for surgical procedures, learn more about minimally invasive skin rejuvenation treatments, like SkinPen or Collagen P.I.N. microneedling. We are pleased to perform microneedling (collagen induction therapy) at our office in Boston, MA. Microneedling uses multiple fine-gauge needles to safely and effectively create micro-injuries in the skin. The micro-injuries prompt the natural production of collagen and elastin, two nutrients that enhance the appearance and health of your complexion. Often combined with other skin treatments, like serums or PRP (platelet-rich plasma), microneedling may help minimize pores, scars, and stretch marks. Make an appointment for a consultation at DeRosa Clinic Facial Aesthetics to discover more about the benefits of microneedling and how to customize the treatment for your needs and goals.
Reviews
"Jaimie, Thank you so much for inviting me to the DeRosa Clinic. It was truly the BEST facial I have ever received. I also felt so welcomed by you and your team. Thank you for your kindness and generosity. I look forward to the next time I will get to see you! I am so inspired by what you have created and I look forward to celebrating your success as you expand your business! Wishing you have the happiest holiday season! With love,"
- Anonymous /
Office Visit /
Sep 14, 2018
"Excellent care , especially the follow up care"
- L.S. /
Google /
Mar 01, 2020
"Dr. DeRosa is absolutely fantastic. Her office is easy to get ahold of with any questions and makes the process as easy and painless as it can be. I'd highly recommend her to anyone in the area!"
- C.K. /
Google /
Nov 05, 2020
"Went in for a Botox consultation and Doctor Jamie and just did the Botox right then and there. Very happy and prices were great! We didn't do too much the first time which I was very happy about. The nurse doing the injections was warm friendly and talked through every step. Great clinic!"
- O.P. /
Yelp /
Oct 27, 2020
"I am a female in my 20's, and since I was 12 years old, I KNEW I wanted to change my nose. I currently live in Boston and met with an array of plastic surgeons in the area to discuss my goals. Dr.DeRosa and her staff are the best, and here is why: • Everyone is very professional. I have very high anxiety in general, and everyone in the office dealt with that in a professional way, especially when it came to changing dates due to Covid – 19. Sarah, once of the office managers, handled my anxiety and pestering in a very professional manner. • Dr.DeRosa always has a big smile on her face, has a lot of energy and is very welcoming. My family is far away from me in other states and countries, and that added a lot of anxiety during the operation. Everyone in the room handled things well and calmed me down as I was having a hard time dealing with how I felt ( when you enter the operation room, it gets REAL). I never had any kind of surgery before, I went into the room without experience, but with lots of support from the staff. • The anesthesiologist and the nurse working with me were awesome. • Dr.DeRosa is not after you money – I mentioned my interest in another procedure (in addition to Rhinoplasty), and she told me to hold off until my face is 100% healed to make that decision. • The clinic space itself is very clean and well put together. • The experience is private – so if you are worried about these things – don't be. • Even though the cast is not off yet, I can see the new shape of my nose ( even though it is somewhat swollen), and it looks fabulous. Dr.DeRosa and I talked about my goals, and she identified several areas of improvement for my nose vs. just giving me a "once size fits most" recommendation. For those of you that want to know this, yes, Rhinoplasty is somewhat painful. Yes, there will be swelling and a couple of sleepless nights. Everyone is different, I saw MAJOR improvement on day four. Dr.DeRosa checks in on her patients regularly, and is open to phone calls/emails you may have during your recovery. She checked up on me a day after my surgery, then couple of days later I called the office with a question, I got a phone call back a couple hours later (once Dr.DeRosa was finished with a surgery), and all my questions got answered. Our check ins did not seem rushed – she took the time to ensure I felt good and got the information I need. Very thankful for my experience. 😊"
- C.A. /
Google /
Aug 03, 2020
Previous
Next
Is Microneedling for you?
You could benefit from SkinPen or Collagen P.I.N. microneedling treatments if you have light or moderate complexion problems, like rough skin texture or low elasticity. Collagen induction therapy procedures may also reduce the appearance of scars, pores, and stretch marks. Patients will need to wait before seeing benefits from the microneedling treatment because the collagen and elastin will need time to affect the complexion. However, you will have natural-looking results and gain healthier and stronger skin.
Collagen induction therapy with microneedling is completed in a treatment room in about 30 – 60 minutes with topical numbing cream if requested, but most patients report little or no discomfort. The skin being treated is cleansed before the treatment. Next, the microneedling handpiece is passed evenly over the skin. After the microneedling is performed, a topical treatment, like PRP (platelet-rich plasma), Tensage growth factor serum, Protein Rich Retinol and/or a Vitamin infusion, may be applied so the nutrients can penetrate deeper into the skin. Finally, our staff will massage a moisturizer with sunscreen onto the face because the treated skin will be sensitive following the treatment.
After your treatment, you may develop mild redness or swelling for about a day; however, this should subside quickly on its own. It can take around 1 – 2 months as the collagen and elastin supply increases before you see significant improvements in the appearance and health of your complexion. You should plan to get at least 3 treatments every 4 – 6 weeks for the best results, as well as yearly treatments after the series is complete, in order to see long-lasting skin benefits.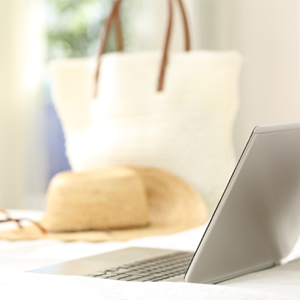 Natural Health and Radiance
Enhance the health and appearance of your complexion with microneedling sessions at DeRosa Clinic Facial Aesthetics in Boston, MA. A nonsurgical procedure that can produce impressive improvements, SkinPen or Collagen P.I.N. microneedling increases your natural collagen production for smoother, firmer skin. Make a consultation with one of our doctors to find more information about this procedure and additional skin improvement options.
Related Procedures
Related Posts