To help turn back the hands of time and to avoid lines and wrinkles from occurring on the top portion of the face, DeRosa Clinic Facial Aesthetics in Boston, MA is proud to offer BOTOX to area individuals.
This facial rejuvenation treatment provides gorgeous results and is popular among both men and women. BOTOX can help reduce the appearance of facial wrinkles. Facial wrinkles happen when you make expressions with the muscles contracting on the upper face. These facial lines may or may not go away as the face relaxes. BOTOX is a filtered strain of type A botulinum toxin that temporarily blocks the movements of the muscle. To soften these lines, BOTOX is injected to smooth the skin. This specific injection is most commonly placed in between the brows where the number "11" appears, on the Crow's feet, and along the forehead.
Reviews
"Jaimie, Thank you so much for inviting me to the DeRosa Clinic. It was truly the BEST facial I have ever received. I also felt so welcomed by you and your team. Thank you for your kindness and generosity. I look forward to the next time I will get to see you! I am so inspired by what you have created and I look forward to celebrating your success as you expand your business! Wishing you have the happiest holiday season! With love,"
- Anonymous /
Office Visit /
Sep 14, 2018
"My experience at DeRosa clinic was excellent, the staff was very accommodating and caring. I consider my face surgery to be life changing. Dr DeRosa is by far one of the best caring professional surgeons I came across. It a great feeling to be able to trust your face knowing that the results will be amazing. And my results are speak for themselves, people think I am 15 years younger:)"
- A.L. /
Google /
Mar 11, 2020
"After a horrific experience from a previous plastic surgery, I cannot say enough about how different this experience was. To have a doctor explain the procedure, what would be necessary to correct the issues from the previous surgery, as well as her ability to fix what the previous doctor had done (which left me disfigured and insecure in my appearance) is something I cannot put into words. Her energy and upbeat attitude are so important to the experience. You leave feeling that you are more than just a patient, which translates to a better recovery and overall experience. I am so grateful to have found Dr. DeRosa."
- K.G. /
Google /
Mar 10, 2020
"I went today for a consultation with Doc Derosa and was pleasantly surprised. Doctor Derosa talked me through what I wanted and suggested that I go a less invasive route on account of my skin and how it would take the treatment I originally wanted. She could not have been any more honest or friendly!! I am going back in two weeks to see the esthetician :o) I didn't catch the lady at the front desk's name, but she was also super friendly and professional!!"
- A.B. /
Yelp /
Mar 05, 2020
"DeRosa is by far the best place in Boston to get a facial in my experience. The space on Newbury is clean and relaxing, and everyone is incredibly welcoming. Steven's attention to detail and knowledge of skincare is unmatched - the 60 minute facial is worth every penny. I have and will continue to recommend him to all of my friends!"
- M.C. /
Google /
Mar 03, 2020
Previous
Next
Are Botox injections for you?
To reduce and soften wrinkles, lines, and moderate folds on your upper face, BOTOX injections can help you achieve smoother skin without having to undergo surgery. BOTOX is also used as a preventive anti-aging treatment, even for younger patients. Keep in mind how often you find yourself making facial expressions. If you have obvious forehead lines or parallel lines between the brows, BOTOX is a great noninvasive treatment. It's also a solution for lines that form around the eyes. If you experience deeper lines, we may recommend a combination of BOTOX and a dermal filler. Also, for patients over the age of 50 who have sagging skin and widespread wrinkles, a facelift might offer more dramatic, longer-lasting results. DeRosa Clinic Facial Aesthetics offers various facelifts, blepharoplasties, and brow lifts as effective options.
At DeRosa Clinic Facial Aesthetics in Boston, MA, we conveniently perform BOTOX injections as an outpatient procedure. During your first visit, we generally administer BOTOX within the same day as your consultation. In the procedure room, we ask patients to make several facial expressions using the upper face, like squinting and frowning. This helps us visualize where we need to place the injections. Before the treatment, we clean your skin and administer BOTOX with a fine needle. Next, we will apply a cold compress to help reduce bruising, swelling, and discomfort. Also, patients can request a numbing cream to help make the procedure more comfortable, but it generally is not needed. Typically, BOTOX injections take about 10 – 15 minutes, then you may resume your usual routine almost immediately.
Following your BOTOX injection, you can resume your typical routine, although you should avoid strenuous activities for at least 24 hours. We ask patients to sleep upright for the first night and to avoid touching their face, which may accidentally spread the BOTOX to other areas. The injected sections of the face may become bruised, swollen, or red for a few days, but you should not develop any serious or lasting side effects. In the majority of cases, it often takes around 5 – 7 days before patients can fully see the results of BOTOX. The results typically last 3 – 4 months. To extend your results, patients can talk to their BOTOX injector about how often to make follow-up appointments at DeRosa Clinic Facial Aesthetics.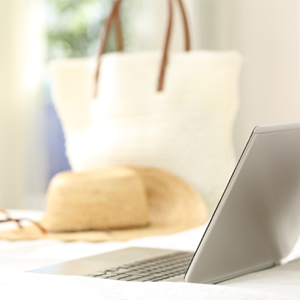 With BOTOX, you can smile, frown, laugh, and make any expression you want without getting fine lines and wrinkles, thanks to BOTOX injectable treatments. To prevent and smooth lines across the face, we invite you to schedule a consultation with one of our skilled doctors in Boston, MA to discover more about this revolutionary, nonsurgical injectable.
Related Procedures
Related Posts