To help turn back the hands of time and to avoid lines and wrinkles from occurring on the top portion of the face, DeRosa Center Facial Plastic Surgery & Med Spa in Boston, MA is proud to offer BOTOX to area individuals.
This facial rejuvenation treatment provides gorgeous results and is popular among both men and women. BOTOX can help reduce the appearance of facial wrinkles. Facial wrinkles happen when you make expressions with the muscles contracting on the upper face. These facial lines may or may not go away as the face relaxes. BOTOX is a filtered strain of type A botulinum toxin that temporarily blocks the movements of the muscle. To soften these lines, BOTOX is injected to smooth the skin. This specific injection is most commonly placed in between the brows where the number "11" appears, on the Crow's feet, and along the forehead.
BOTOX® Reviews
"Went in for a Botox consultation and Doctor Jamie and just did the Botox right then and there. Very happy and prices were great! We didn't do too much the first time which I was very happy about. The nurse doing the injections was warm friendly and talked through every step. Great clinic!"
- O.P. /
Yelp /
Oct 27, 2020
"Love this clinic, by far the best place in Boston to get injectables in beautiful accessible clinic. I make a day out of it with treatments, dining and shopping afterwards."
- S.M. /
Google /
Apr 30, 2022
"Excellent care, every time! I've been going to Dr. Derosa for the past few years for Botox and filler, and I've been consistently happy with the results."
- W.O. /
Google /
Jul 15, 2022
"I honestly couldn't have asked for a better experience. After searching for three months and seeing numerous other surgeons (including the last plastic surgeon who did my second rhinoplasty revision), I was convinced no one would take on my case and listen to my story the way I needed it to be heard, let alone agree for me to become their patient. I felt totally disheartened and lost! In comes the DeRosa Canter as my last and only hope. From the outset, Colleen (the admin) and Meg (who handles patient coordination) were incredibly friendly and welcoming on my first visit. Colleen in particular has been FANTASTIC about fielding multiple calls and questions from me before and post-op (thank you so much Colleen!). Meg is cheerful and explains the billing process very thoroughly, and always made me feel confident about my choice to work with the DeRosa Center. I was also able to get my preferred surgical date without incident, which meant a lot considering I am a stay-at-home mom with three kids under 9 years old! And what can I say about Dr. DeRosa - she is a DREAM. She is bubbly, attentive, smart, and such an incredible listener. She let me spend a half hour explaining my previous procedures, where I was unhappy with them, and how I wanted to move forward reconstructing my nose after my son had broken it during playtime over the summer. She MORE than met my expectations. She understood that this procedure was more than just fixing a broken nose, but giving to me the nose I had always wanted as a teenager, and I'm nearing 40 today. She showed me pictures of potential outcomes, and I was thrilled! I booked surgery that same day. The day of surgery I met Dr. DeRosa's husband, who also happens to be her anesthesiologist! He has a lovely calming presence that is especially essential right before surgery. It was a special twist to know that the practice was in essence "family run." Post-op, the NP Nicole took off my cast and showed me my results, and I was stunned! My nose was perfectly straight again, without divots from being broken, and on top of that, was much smaller and looked SO appropriate for my face. I was THRILLED. I opted to also do some post-op Botox with Nicole right on the spot, which I must say was an added plus - she is a great listener and a very skilled technician. Botox isn't something to play with, and she did a fantastic job. (Thanks Nicole! I can't wait to come back!) Overall, I just can't thank all of the DeRosa team enough for giving me my life back (really and truly). I've waited so long to see the face I've had in my mind's eye become reality, and this group of people achieved it for me. I would recommend the DeRosa Center for ANYBODY, be it for a surgical procedure or even modest med spa tweaks. I love this group of people!!! From the bottom of my heart, thank you so much."
- K.F. /
Google /
Oct 21, 2022
"I love this place. The nurses are fabulous-they are skilled and detail oriented. The receptionists are amazing! So incredibly smart and helpful. I'm writing an addendum to my first review because I am SO HAPPY! Over the course of the past 6 months I have seen both Julia and Nicole for almost monthly appointments for a variety of things (filler, Botox, and recently a Geneo facial). Both women are incredibly knowledgeable, skilled and have brought me results that are above and beyond my expectations. The level of skill, expertise, and the extraordinary "bedside manner" of the people at DeRosa is remarkable and the best I've experienced anywhere."
- J.O. /
Google /
Jan 21, 2023
Previous
Next
What are the benefits of BOTOX?
Fine lines and facial folds can make us look older than we are. Thankfully, BOTOX is a trusted choice for providing you with a younger, smooth appearance. Although the results are not forever, you can enjoy the benefits for several months prior to wanting to consider a second procedure. Patients may also receive additional benefits from BOTOX at DeRosa Center Facial Aesthetics, including:
Quick procedures: BOTOX appointments typically take as few as 10 minutes.
No downtime or recovery: Due to its minimally invasive nature, you can resume your normal activities after appointments.
Minor pain: BOTOX treatments use a very fine needle, so that the procedures should feel only like a small pinch of the skin.
Easy maintenance: If you desire to keep your appearance long term, follow-up appointments are brief and doable for everyday schedules.
Are Botox injections right for me?
To reduce and soften wrinkles, lines, and moderate folds on your upper face, BOTOX injections can help you achieve smoother skin without having to undergo surgery. BOTOX is also used as a preventive anti-aging treatment, even for younger patients. Keep in mind how often you find yourself making facial expressions. If you have obvious forehead lines or parallel lines between the brows, BOTOX is a great noninvasive treatment. It's also a solution for lines that form around the eyes. If you experience deeper lines, we may recommend a combination of BOTOX and a dermal filler. Also, for patients over the age of 50 who have sagging skin and widespread wrinkles, a facelift might offer more dramatic, longer-lasting results. DeRosa Center Facial Plastic Surgery & Med Spa offers various facelifts, blepharoplasties, and brow lifts as effective options.
At DeRosa Center Facial Plastic Surgery & Med Spa in Boston, MA, we conveniently perform BOTOX injections as an outpatient procedure. During your first visit, we generally administer BOTOX within the same day as your consultation. In the procedure room, we ask patients to make several facial expressions using the upper face, like squinting and frowning. This helps us visualize where we need to place the injections. Before the treatment, we clean your skin and administer BOTOX with a fine needle. Next, we will apply a cold compress to help reduce bruising, swelling, and discomfort. Also, patients can request a numbing cream to help make the procedure more comfortable, but it generally is not needed. Typically, BOTOX injections take about 10 – 15 minutes, then you may resume your usual routine almost immediately.
What can I expect after BOTOX injections?
Following your BOTOX injection, you can resume your typical routine, although you should avoid strenuous activities for at least 24 hours. We ask patients to sleep upright for the first night and to avoid touching their face, which may accidentally spread the BOTOX to other areas. The injected sections of the face may become bruised, swollen, or red for a few days, but you should not develop any serious or lasting side effects. In the majority of cases, it often takes around 5 – 7 days before patients can fully see the results of BOTOX. The results typically last 3 – 4 months. To extend your results, patients can talk to their BOTOX injector about how often to make follow-up appointments at DeRosa Center Facial Plastic Surgery & Med Spa.
How many BOTOX treatments will I likely need?
The number of BOTOX treatments provided will vary based on personal goals and the extent of your lines. Dr. DeRosa can suggest the appropriate number of BOTOX injections based on your desired aesthetic goals and whether you want to treat the Crow's feet, forehead, or between the eyes. To maintain your cosmetic results, our practitioners could suggest getting BOTOX procedures every few months at The DeRosa Center.
Can BOTOX be paired with additional cosmetic treatments?
BOTOX procedures often pair well with additional nonsurgical solutions at The DeRosa Center for women and men who wish to minimize signs of aging. If you have deeper and more extensive lines, our professionals may recommend administering dermal filler for smoother outcomes. To further improve a youthful glow, Dr. DeRosa can discuss additional complementary services, like facials or PRP with microneedling.
Is there a comparable aesthetic injectable option?
BOTOX is a certain type of wrinkle reducer that thrives among a myriad of other comparable solutions, like Jeuveau™, XEOMIN®, and Dysport®. All of these wrinkle-reducing options are made from botulinum toxin type A, but they are each formulated a little differently to address specific challenges.
Is there a variation among fillers and wrinkle relaxers?
Though wrinkle reducers, such as BOTOX Cosmetic, are utilized to minimize fine creases by temporarily blocking your muscle engagement, dermal fillers are a different collection of aesthetic solutions that improve facial volume. Fillers are designed to plump sunken areas and reduce static wrinkles. Dr. DeRosa can determine if you may benefit from a filler (such as Restylane® or JUVÉDERM®) to further enhance your BOTOX outcomes.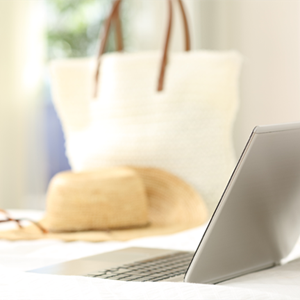 With BOTOX, you can smile, frown, laugh, and make any expression you want without getting fine lines and wrinkles, thanks to BOTOX injectable treatments. To prevent and smooth lines across the face, we invite you to schedule a consultation with one of our skilled doctors in Boston, MA to discover more about this revolutionary, nonsurgical injectable.
Related Procedures
Related Posts