A home skin care routine with good products is important to keep a healthy complexion, but occasionally, you may want better results with a professional facial. Customized for the needs and concerns of your skin, our doctors suggest regular, professional Oxygeneo™ facials for Boston, MA patients to keep their skin clear and healthy. After a thorough consultation to determine both visible and hidden damage, we use the best medical-grade products and facial techniques to help rejuvenate your complexion. If you really want to pamper your skin, customize your results by adding another treatment, such as a chemical peel, microdermabrasion, or an injectable filler. Make an appointment to get a custom, professional facial at DeRosa Center Facial Plastic Surgery & Med Spa to elevate the beauty and health of your skin.
Facial Reviews
"Dr. DeRosa and her staff are great. This visit I had a facial with Steven that was amazing. He is so knowledgeable about the services he performs and products he recommends."
- S.J. /
Google /
Apr 28, 2022
"Derosa Clinic is a state-of-the-art skin care and facial aesthetics center. I recently had the most incredible facial with Steven. During my appointment he took the time to listen to my concerns and responded with a treatment plan including skin care products and IPL, (Intense Light Therapy) sessions. Steven is very experienced, gentle and his knowledge of treatments and products is endless. Beyond that, he is very kind and takes an interest in the person as well as the skin. You truly feel like you are the only person in the world while he's treating you. My skin is brighter, smoother and softer and I plan on a long relationship with Steven and Derosa Clinic. I would highly recommend them for any and all skincare needs."
- L.Z. /
Google /
Jun 04, 2022
"I have only positive things to report about the amazing staff at the Derosa Clinic. I have been fortunate enough to have been a customer of Steven G for over 5 years. He is a miracle worker. The staff at the front (Megan/Colleen) know the business and treat you like family. I get complimented frequently on my skin and it's because of the treatments and products I get from the Derosa Clinic - they truly care about their clients!"
- PD /
Office Visit /
Jul 28, 2022
"Great facial experience."
- D.F. /
Google /
Aug 11, 2022
"I have been coming to DeRosa Clinic for years and really appreciate how they go above and beyond to make sure patients are happy. Dr. DeRosa and her staff are friendly, professional, responsive and provide excellent service. The clinic is clean with a great location on Newbury St. Highly recommend booking facials with Steven. Glad I found this place! Thank you Dr. DeRosa, Steven and staff!"
- K.T. /
Google /
Aug 21, 2022
Previous
Next
what kinds of facials are there?
30 Minute Facial
Our 30 Minute Facial is perfect for anyone who needs a quick touch up. Based upon what your skin requires, 2-3 facial treatments can be performed to restore a radiant glow.
The DeRosa Center Illuminating Treatment-30 minutes
If you need to "Glow and Go", this treatment is individually based upon what the skin requires. Your skin is treated thoroughly but gently leaving it with a renewed clarity and glowing appearance.
60 Minute Facial
Our 60 minute custom facial starts with a gentle but thorough cleansing of the skin to remove all makeup and prep the skin for treatment. The skin is analyzed to determine the correct treatment. Manual extractions are performed to remove pore-clogging debris and oils. Next the skin is disinfected to kill bacteria and improve blood circulation. At this time the skin is ready for derma planing, which is a gentle form of exfoliation using a small tool to removes dead skin cells and vellus hair, also known as "peach fuzz". Based upon the skin type and the needs of the skin, additional treatment options are performed, which may include a superficial chemical peel, ultrasonic microdermabrasion, collagen mask, LED light therapy, and lymphatic drainage. The facial is completed with a toner, serum, moisturizer, and of course sunscreen.
60 Minute Concentrated Cell and Peptide Facial
Our Concentrated Cell & Peptide facial incorporates the use of viable cells, peptides, and amino acids to help increase one's own collagen and elastin. Microencapsulated, these ingredients remain active and provide better absorption to smooth, repair and restore the skin. The Concentrated Cell and Peptide facial treatment starts with a gentle polishing gelee to dislodge makeup and oils. A dual action exfoliator stimulates and preps the skin for the treatment. Manual extractions may be performed and then skin is disinfected. Dermaplaning or microdermabrasion is then performed, and then a chemical exfoliant is used to brighten the skin, followed by lymphatic drainage to reduce puffiness and eliminate toxins. Several layers of harvested cells and peptides are penetrated into the skin with a ultrasonic device. A light massage helps boost hydration, followed by a hydrating and brightening mask combined with LED light therapy to calm, soothe, and rebalance the skin. Once the mask is removed, the serum from the mask is massaged into the skin to further nourish the skin. To seal all this goodness into the skin, a moisturizer and sunscreen are applied.
75 Minute Facial
Our 75 minute facial is our Gold standard for facials. This treatment has all of the bells and whistles and is great for that luxurious experience and or a complete skin reboot. This facial includes 4-5 facial treatments, the most of all our facials. A DeRosa Center aesthetician will perform a detailed skin evaluation and base your treatment on your skin care needs and provide recommendations for a new skincare routine. Get ready to experience complete luxury.
Men's Facial
This treatment is specifically tailored to a man's skin. This customized treatment will address all of your facial concerns. 30, 60, and 75 minute treatments available. Depending on the allotted time, this tailored treatment is especially designed for the active man. This treatment will help address the concerns of a man's skin. By using Ultrasonic cleansing we can target ingrown hairs, clogged pores, uneven skin tone and texture. Lymphatic drainage is done to reduce puffiness and improve blood circulation. A customized facial mask is applied to revitalize and hydrate the skin.
Moms and Moms-To-Be Facial
Our pregnancy-safe facials are carefully customized to treat the sensitive and sometimes unpredictable skin of a mother or mother-to-be. This treatment is safe for nursing moms too. 30, 60, and 75 minute treatments available. If you are a mom or mom to be you know the ups and downs of your skin. This treatment is pregnancy safe while addressing the skins concerns such as acne, hyperpigmentation, melasma, dryness, or increased sensitivity. Your skin is thoroughly cleansed analyzed and prepared for the treatment. Manual extractions are performed to remove excess sebum and congestion within the pores. The skin is disinfected to kill any acne causing bacteria. Dermaplaning is performed to gently exfoliate any dead skin cells and to eliminate any fine "facial peach fuzz". Depending on what the skin requires at this point will determine the rest of the treatments to be performed.
The DeRosa Center Signature Medical Grade Treatment
This treatment is recommended every 4 to 6 weeks for proper skin care health and necessary maintenance. Based upon a 60 min or 75 min and the current conditions of your skin, will determine what's involved in the treatment. The skin is thoroughly cleansed and manually exfoliated. Manual extractions are performed in order to rid the skin of pore clogging debris. The skin is then properly disinfected to kill bacteria and increase blood circulation. Dermaplaning is done to remove fine, vellus hair otherwise known as "peach fuzz" along with dead skin cells. Chemical exfoliation is done to brighten and tighten. Lymphatic Drainage helps to improve blood flow and remove toxins. Cryotherapy is done to reduce inflammation and soothe the skin. An anti-aging serum may be delivered into the skin via ultrasound. A special eye treatment is applied that firms, reduces puffiness, softens fine lines and wrinkles, helps lighten dark circles. A facial mask is applied that will hydrate and brighten, along with the use of Anti-Aging Light Therapy or Anti-Inflammatory Light Therapy. Finishing with appropriate toner, serum, moisturizer, eye cream and, of course, sunscreen.
The DeRosa Center Ageless Firming Treatment
This amazing treatment is a must have for all skin types. Designed to help invigorate and tone the appearance of the skin. It contains vitamins, minerals, amino acids and antioxidants to help nourish, hydrate and firm. A gentle micro peel helps uncover a more even toned complexion followed by a firming oxidant rich serum and triple firming peptide based products. A Firming Spirulina mask is applied to ensure a firm and smooth complexion.
**For the Ultimate skin care treatment, it's recommended to combine a Oxygenating GENEO treatment with The DeRosa Center Ageless Firming Treatment. Your skin will be hydrated, firmer, even toned and positively glowing and radiant.
Facial Packages
The DeRosa Center offers facial package treatments for 30, 60 and 75 Minute Facials. Men's Rejuvenating Skin Treatment
Our team at DeRosa Center Facial Plastic Surgery & Med Spa offers Geneo™ facials to rejuvenate your complexion. With gentle exfoliation and patented oxygenation technology, Geneo effectively works on the inside and outside of the skin for restorative results. Additionally, the Geneo facial requires no necessary downtime and ensures long-lasting outcomes.
The proprietary three-step facial technique includes oxygenation, exfoliation, and nourishment to provide complete rejuvenation to the skin. Each facial is customized to the exact needs of the patient to treat their specific skin issues. To learn more about Geneo facials, contact our clinic in Boston, MA to schedule an initial consultation.
We proudly offer Oxygeneo facials at DeRosa Center Facial Plastic Surgery & Med Spa, which work for all ages and skin types because we personalize each facial to our patients' concerns and goals. Typically, we use facials to correct early signs of aging, such as wrinkles, fine lines, and dryness. It also improves sun-damaged skin, including dark spots, uneven tone, and texture. Finally, the other added benefits include deep cleaning the skin to help remove clogged pores and acne, and brighten dull and sallow skin. We can perform professional facials to help adults and teens with chronic conditions, like widespread acne, rosacea, and sensitive skin. To further enhance the effects of a facial, patients may combine other skin treatments, like microdermabrasion, chemical peels, or an injectable procedure.
how is a facial performed?
Following your consultation and after assessing your skin's condition, patients will lie on a comfortable treatment chair. Your facial treatment is customized, but most facials begin with a deep cleansing of the skin. This will help us eliminate any dirt, oil, makeup, and lotions. After that, steam is often used to open clogged pores so we can easily extract whiteheads and blackheads. Usually, this is followed by exfoliation, either performed manually or with an added treatment (microdermabrasion or chemical peel). A serum or mask is massaged in to deeply nourish your skin. To end the treatment, we apply an SPF moisturizer to protect the skin from UV damage following the facial.
what is a 30 minute Facial with a VI Peel?
This 30 minute facial treatment will be tailored to your skin in preparation for the VI Peel.
The VI Peel contains a blend of powerful ingredients suitable for all skin types. This peel will help to improve the tone, texture, and clarity of your skin and provide antiaging benefits. It will tighten skin, smooth texture and brighten skin tone. The VI Peel is specifically formulated to rejuvenate and help prevent future damage to the skin. Safe for all skin types, this medium depth peel yields results within seven days.
What to Expect after a facial
After your facial, you may have mild redness and irritation, which should subside on its own in a day. Many patients will have clear improvements in the appearance and feel of their skin right after their Oxygeneo facial. To extend the benefits of your facial, ask one of our skilled team members for advice about developing a home skin care regimen and how often you can get a facial at DeRosa Center Facial Plastic Surgery & Med Spa. You may also want to learn more about add-on treatments, such as microdermabrasion and chemical peels.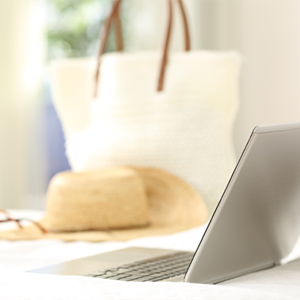 Put Your Best Face Forward
At DeRosa Center Facial Plastic Surgery & Med Spa in Boston, MA, we understand the importance of looking and feeling confident in your appearance at all times. We have found that patients who come in for frequent facials tend to have clearer and healthier complexions. Each facial at DeRosa Center Facial Plastic Surgery & Med Spa is customized for your skin type and needs so let us help you put your best face forward. Contact our Boston, MA office to schedule an appointment for an Oxygeneo facial or any of our rejuvenating services.
Related Procedures
Related Posts