Even a little bit of extra fat in the upper neck area can create the presence of a "double chin," which is bothersome to most women and men. The additional pockets of fat below the chin (or the submental area) are generally caused by genetics, weight fluctuations, or aging that lead to a softer chin and jawline for an undefined profile. DeRosa Center Facial Aesthetics in Boston, MA is pleased to offer a revolutionary way to eliminate neck fat. Approved by the FDA (Food and Drug Administration), KYBELLA is the first nonsurgical procedure for submental fat. The active ingredient in KYBELLA is a synthetic version of deoxycholic acid (DA), which acts like the natural DA in the body to break down and absorb fat. Once we inject KYBELLA beneath the chin, you may see a noticeable decrease in fat. When the fat is eliminated, the cells cannot regrow so you can enjoy your new slimmer profile and defined jawline for years to come.
The best patients for KYBELLA injectable treatments have unwanted fat in the upper neck (submental area) that causes a double chin or unwanted fullness. This injection helps reduce stubborn pockets of fat, which common weight loss techniques can't do because of genetics, aging, or other health conditions. If you maintain a healthy weight, but diet and exercise have not helped to remove the fat in your upper neck, KYBELLA may be the right treatment for your goals. KYBELLA can address small or moderate pockets of fat in the upper neck. For larger amounts of fat, our doctors will generally recommend surgical neck liposuction or a neck lift.
Reviews
"Very professional and felt comfortable with her and her staff. The results of my surgery were just as I wanted. 😃😃😃. I'm definitely recommend her abs I'm coming back for more! ❤️"
- D.V. /
Google /
Aug 27, 2021
"Thank you for the opportunity to benefit from your consideration and skill. I will continue on my journey and experience more adventures! My best to all."
- Anonymous /
Office Visit /
Jul 22, 2021
"I had the most amazing experience with dr derosa for my rhinoplasty. She is the nicest, most caring doctor I have ever met! Everything was seamless, no issues and the surgery went great. My nose fits my face perfectly and I still look just like me! I am only a month out and love my results. I cannot recommend her enough!"
- C.B. /
Google /
May 14, 2021
"When I was 18 years old I broke my nose. I never did anything about it at the time Because it never really look that bad. As I got older it started looking worse to me my bridge looked really flat and it seem like the bones were wider possibly just the aging process. When I really noticed was in pictures and it really bothered me and I was constantly trying to contour my nose to make it look narrow. Most people didn't even notice but it really bothered me. I finally decided to get an opinion on what it would entail to fix it. I went to three different plastic surgeons. I finally decided on Jaime DeRosa at the Derosa clinic in Boston. Right away after consulting with her I knew she was the right surgeon. She has such an amazing personality and she is a double certified facial plastic surgeon. I just knew I was in good hands. I had the procedure done yesterday and I am feeling great today I was even able to walk the dogs early this morning at 6:30 AM. Her husband is the anesthesiologist and they both made me feel so relaxed and comfortable before and after the procedure. I couldn't have asked for a better pair!"
- NC /
Other /
Apr 02, 2021
"As a mom of 3 little kids, my face was starting to look tired and I was noticing wrinkles starting to appear. After a consultation with Nicole, I decided the IPL laser was the best choice for me. I could not be happier with my results! My face looks years younger and my skin tone is much more even. Nicole and Steven were both extremely knowledgeable and realistic, which I appreciated. Will absolutely be recommending this office to all of my friends!"
- D.H. /
Google /
Jan 19, 2021
Previous
Next
KYBELLA is completed during an in-office appointment. If requested, we may apply a numbing cream to the treatment area. Once we clean your skin, the procedure takes around 15 – 20 minutes, which includes multiple small injections targeting the submental area. Some patients may require a single treatment to achieve their desired goal while others may require multiple treatments spaced three weeks apart.
KYBELLA doesn't need general anesthesia so you can leave the office when you feel comfortable. After the treatment, patients can resume their daily routine. You may experience temporary swelling, numbness, or bruising below your chin. These symptoms shouldn't last longer than 2 – 3 days. Contact DeRosa Center Facial Aesthetics right away if you notice any unusual side effects, such as difficulty swallowing, facial muscle weakness, or if your smile appears uneven. While the fat that is eliminated does not regenerate, the cells that remain can get larger. To maintain your results, we recommend keeping a steady weight after your KYBELLA treatments. This will help prevent new pockets of fat from forming. After this treatment, patients generally notice a tighter and slimmer neck and a more defined profile.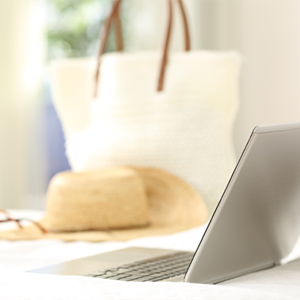 Even if everyone else in your family has to hide their genetic double chin, it doesn't mean you will. Schedule a consultation to receive more information about the revolutionary KYBELLA injections at DeRosa Center Facial Aesthetics in Boston, MA. Eliminate submental fat so you can have a strong, chiseled jawline. Please call us today to learn more about KYBELLA injections.
Related Procedures
Related Posts