Even a little bit of extra fat in the upper neck area can create the presence of a "double chin," which is bothersome to most women and men. The additional pockets of fat below the chin (or the submental area) are generally caused by genetics, weight fluctuations, or aging that lead to a softer chin and jawline for an undefined profile. DeRosa Clinic Facial Aesthetics in Boston, MA is pleased to offer a revolutionary way to eliminate neck fat. Approved by the FDA (Food and Drug Administration), KYBELLA is the first nonsurgical procedure for submental fat. The active ingredient in KYBELLA is a synthetic version of deoxycholic acid (DA), which acts like the natural DA in the body to break down and absorb fat. Once we inject KYBELLA beneath the chin, you may see a noticeable decrease in fat. When the fat is eliminated, the cells cannot regrow so you can enjoy your new slimmer profile and defined jawline for years to come.
The best patients for KYBELLA injectable treatments have unwanted fat in the upper neck (submental area) that causes a double chin or unwanted fullness. This injection helps reduce stubborn pockets of fat, which common weight loss techniques can't do because of genetics, aging, or other health conditions. If you maintain a healthy weight, but diet and exercise have not helped to remove the fat in your upper neck, KYBELLA may be the right treatment for your goals. KYBELLA can address small or moderate pockets of fat in the upper neck. For larger amounts of fat, our doctors will generally recommend surgical neck liposuction or a neck lift.
Reviews
"Jaimie, Thank you so much for inviting me to the DeRosa Clinic. It was truly the BEST facial I have ever received. I also felt so welcomed by you and your team. Thank you for your kindness and generosity. I look forward to the next time I will get to see you! I am so inspired by what you have created and I look forward to celebrating your success as you expand your business! Wishing you have the happiest holiday season! With love,"
- Anonymous /
Office Visit /
Sep 14, 2018
"My experience at DeRosa clinic was excellent, the staff was very accommodating and caring. I consider my face surgery to be life changing. Dr DeRosa is by far one of the best caring professional surgeons I came across. It a great feeling to be able to trust your face knowing that the results will be amazing. And my results are speak for themselves, people think I am 15 years younger:)"
- A.L. /
Google /
Mar 11, 2020
"After a horrific experience from a previous plastic surgery, I cannot say enough about how different this experience was. To have a doctor explain the procedure, what would be necessary to correct the issues from the previous surgery, as well as her ability to fix what the previous doctor had done (which left me disfigured and insecure in my appearance) is something I cannot put into words. Her energy and upbeat attitude are so important to the experience. You leave feeling that you are more than just a patient, which translates to a better recovery and overall experience. I am so grateful to have found Dr. DeRosa."
- K.G. /
Google /
Mar 10, 2020
"I went today for a consultation with Doc Derosa and was pleasantly surprised. Doctor Derosa talked me through what I wanted and suggested that I go a less invasive route on account of my skin and how it would take the treatment I originally wanted. She could not have been any more honest or friendly!! I am going back in two weeks to see the esthetician :o) I didn't catch the lady at the front desk's name, but she was also super friendly and professional!!"
- A.B. /
Yelp /
Mar 05, 2020
"DeRosa is by far the best place in Boston to get a facial in my experience. The space on Newbury is clean and relaxing, and everyone is incredibly welcoming. Steven's attention to detail and knowledge of skincare is unmatched - the 60 minute facial is worth every penny. I have and will continue to recommend him to all of my friends!"
- M.C. /
Google /
Mar 03, 2020
Previous
Next
KYBELLA is completed during an in-office appointment. If requested, we may apply a numbing cream to the treatment area. Once we clean your skin, the procedure takes around 15 – 20 minutes, which includes multiple small injections targeting the submental area. Some patients may require a single treatment to achieve their desired goal while others may require multiple treatments spaced three weeks apart.
KYBELLA doesn't need general anesthesia so you can leave the office when you feel comfortable. After the treatment, patients can resume their daily routine. You may experience temporary swelling, numbness, or bruising below your chin. These symptoms shouldn't last longer than 2 – 3 days. Contact DeRosa Clinic Facial Aesthetics right away if you notice any unusual side effects, such as difficulty swallowing, facial muscle weakness, or if your smile appears uneven. While the fat that is eliminated does not regenerate, the cells that remain can get larger. To maintain your results, we recommend keeping a steady weight after your KYBELLA treatments. This will help prevent new pockets of fat from forming. After this treatment, patients generally notice a tighter and slimmer neck and a more defined profile.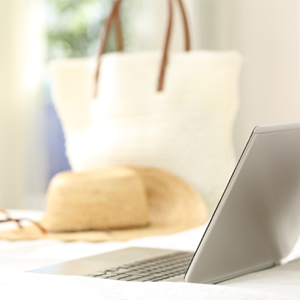 Even if everyone else in your family has to hide their genetic double chin, it doesn't mean you will. Schedule a consultation to receive more information about the revolutionary KYBELLA injections at DeRosa Clinic Facial Aesthetics in Boston, MA. Eliminate submental fat so you can have a strong, chiseled jawline. Please call us today to learn more about KYBELLA injections.
Related Procedures
Related Posts