Even a little bit of extra fat in the upper neck area can create the presence of a "double chin," which is bothersome to most women and men. The additional pockets of fat below the chin (or the submental area) are generally caused by genetics, weight fluctuations, or aging that lead to a softer chin and jawline for an undefined profile. DeRosa Center Facial Plastic Surgery & Med Spa in Boston, MA is pleased to offer a revolutionary way to eliminate neck fat. Approved by the FDA (Food and Drug Administration), KYBELLA is the first nonsurgical procedure for submental fat. The active ingredient in KYBELLA is a synthetic version of deoxycholic acid (DA), which acts like the natural DA in the body to break down and absorb fat. Once we inject KYBELLA beneath the chin, you may see a noticeable decrease in fat. When the fat is eliminated, the cells cannot regrow so you can enjoy your new slimmer profile and defined jawline for years to come.
What Are The Benefits Of KYBELLA?
There are many benefits of KYBELLA injections, including:
Reduction of a double chin
Little to no downtime following treatment
Quick, effective treatments
Customized treatment options
Long-lasting results
Optimal outcomes without the scarring and downtime of a surgical procedure
The best patients for KYBELLA injectable treatments have unwanted fat in the upper neck (submental area) that causes a double chin or unwanted fullness. This injection helps reduce stubborn pockets of fat, which common weight loss techniques can't do because of genetics, aging, or other health conditions. If you maintain a healthy weight, but diet and exercise have not helped to remove the fat in your upper neck, KYBELLA may be the right treatment for your goals. KYBELLA can address small or moderate pockets of fat in the upper neck. For larger amounts of fat, our doctors will generally recommend surgical neck liposuction or a neck lift.
Reviews
"Great office, perfect attention and care"
- E.F. /
Google /
Nov 17, 2023
"Just had FANTASTIC facial and IPL session with Steven! True Master of his art never disappoints. Will do it again and highly recommend it!"
- A.G. /
Google /
Nov 09, 2023
"Amazing experience!!!!!!! Stephen is absolutely amazing!!"
- M.D. /
Google /
Sep 22, 2023
"My experience at DeRosa Center Plastic Surgery was excellent from start to finish. I had revision work done on my nose - to correct some old problems that have bothered me since 1974, when I had my original rhinoplasty surgery. Surgeon, Dr. Jaimie DeRosa is the best of the best. She did amazing work on my nose, giving me the nose I've always wanted. She was able to lower the tip and make my nose smaller and more delicate looking. And not only is Dr. DeRosa a top notch surgeon, but she is a wonderful, kind, and caring person as well. I cannot say enough about Dr. DeRosa! She and her entire staff are beyond amazing!!"
- D.D. /
Google /
Sep 22, 2023
"Dr. DeRosa, Thank you for your compassion and understanding. It touched me deeply. I appreciate your kindness and generosity, it was a wonderful thing to experience. May it all come back to you a hundredfold."
- Anonymous /
Office Visit /
Aug 25, 2023
Previous
Next
KYBELLA is completed during an in-office appointment. If requested, we may apply a numbing cream to the treatment area. Once we clean your skin, the procedure takes around 15 – 20 minutes, which includes multiple small injections targeting the submental area. Some patients may require a single treatment to achieve their desired goal while others may require multiple treatments spaced three weeks apart.
KYBELLA doesn't need general anesthesia so you can leave the office when you feel comfortable. After the treatment, patients can resume their daily routine. You may experience temporary swelling, numbness, or bruising below your chin. These symptoms shouldn't last longer than 2 – 3 days. Contact DeRosa Center Facial Plastic Surgery & Med Spa right away if you notice any unusual side effects, such as difficulty swallowing, facial muscle weakness, or if your smile appears uneven. While the fat that is eliminated does not regenerate, the cells that remain can get larger. To maintain your results, we recommend keeping a steady weight after your KYBELLA treatments. This will help prevent new pockets of fat from forming. After this treatment, patients generally notice a tighter and slimmer neck and a more defined profile.
How much does KYBELLA cost?
KYBELLA treatment costs will vary based on the number of sessions you need. During your consultation, a customized KYBELLA treatment plan will be created to match your budget and goals. A member of our staff will also talk about payment options with you in your consultation.
How does KYBELLA work?
Deoxycholic acid, the active ingredient in KYBELLA, is designed to break down and destroy fat cells in the upper neck. After the fat cells are destroyed, these cells cannot grow back. Therefore, more injections should not be necessary as soon as you have met your goal.
Can KYBELLA be used to treat other areas of the body?
Currently, KYBELLA can only be used to treat the submental area. KYBELLA has been proven to effectively reduce the look of a double chin. KYBELLA has not been approved by the FDA (Food and Drug Administration) for any other areas of the face or body.
Am I eligible for a KYBELLA treatment?
Before your consultation, you will answer a few questions to make sure you are a candidate for KYBELLA treatments. You must be over the age of 18 years old, not breastfeeding or pregnant, and cannot have an active infection at the treatment site. Before the process begins, you should share any health concerns and your medical history so they can decide if you can safely receive the treatment.
How many treatment sessions will I need?
During your consultation, a customized injection plan will be developed to match your needs. Typically, patients get between two and four KYBELLA injections to achieve their goals. KYBELLA injections must also be spaced around 30 days apart. You should not receive any more than six treatments.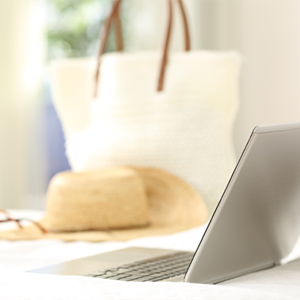 Even if everyone else in your family has to hide their genetic double chin, it doesn't mean you will. Schedule a consultation to receive more information about the revolutionary KYBELLA injections at DeRosa Center Facial Plastic Surgery & Med Spa in Boston, MA. Eliminate submental fat so you can have a strong, chiseled jawline. Please call us today to learn more about KYBELLA injections.
Related Procedures
Related Posts