A person's eyes are a beautiful feature of the face that deserves to be shown; however, excess skin on top or around the eyes can make you look tired. At DeRosa Clinic Facial Aesthetics, we use blepharoplasty (also known as eyelid surgery) to lift and tighten the upper or lower eyelid, creating a softer look. Countless men and women receive eyelid surgery at DeRosa Clinic Facial Aesthetics to correct sagging skin, leading to improved functionality and facial appearance. Upper and lower eyelid surgery creates a softer, younger appearance and can give you subtle yet noticeable improvements. If you want to learn more about refreshing your appearance with an eye lift, contact us to schedule a consultation at our practice in Boston, MA.
Reviews
"Jaimie, Thank you so much for inviting me to the DeRosa Clinic. It was truly the BEST facial I have ever received. I also felt so welcomed by you and your team. Thank you for your kindness and generosity. I look forward to the next time I will get to see you! I am so inspired by what you have created and I look forward to celebrating your success as you expand your business! Wishing you have the happiest holiday season! With love,"
- Anonymous /
Office Visit /
Sep 14, 2018
"I am a female in my 20's, and since I was 12 years old, I KNEW I wanted to change my nose. I currently live in Boston and met with an array of plastic surgeons in the area to discuss my goals. Dr.DeRosa and her staff are the best, and here is why: • Everyone is very professional. I have very high anxiety in general, and everyone in the office dealt with that in a professional way, especially when it came to changing dates due to Covid – 19. Sarah, once of the office managers, handled my anxiety and pestering in a very professional manner. • Dr.DeRosa always has a big smile on her face, has a lot of energy and is very welcoming. My family is far away from me in other states and countries, and that added a lot of anxiety during the operation. Everyone in the room handled things well and calmed me down as I was having a hard time dealing with how I felt ( when you enter the operation room, it gets REAL). I never had any kind of surgery before, I went into the room without experience, but with lots of support from the staff. • The anesthesiologist and the nurse working with me were awesome. • Dr.DeRosa is not after you money – I mentioned my interest in another procedure (in addition to Rhinoplasty), and she told me to hold off until my face is 100% healed to make that decision. • The clinic space itself is very clean and well put together. • The experience is private – so if you are worried about these things – don't be. • Even though the cast is not off yet, I can see the new shape of my nose ( even though it is somewhat swollen), and it looks fabulous. Dr.DeRosa and I talked about my goals, and she identified several areas of improvement for my nose vs. just giving me a "once size fits most" recommendation. For those of you that want to know this, yes, Rhinoplasty is somewhat painful. Yes, there will be swelling and a couple of sleepless nights. Everyone is different, I saw MAJOR improvement on day four. Dr.DeRosa checks in on her patients regularly, and is open to phone calls/emails you may have during your recovery. She checked up on me a day after my surgery, then couple of days later I called the office with a question, I got a phone call back a couple hours later (once Dr.DeRosa was finished with a surgery), and all my questions got answered. Our check ins did not seem rushed – she took the time to ensure I felt good and got the information I need. Very thankful for my experience. 😊"
- C.A. /
Google /
Jul 08, 2020
"My experience at DeRosa clinic was excellent, the staff was very accommodating and caring. I consider my face surgery to be life changing. Dr DeRosa is by far one of the best caring professional surgeons I came across. It a great feeling to be able to trust your face knowing that the results will be amazing. And my results are speak for themselves, people think I am 15 years younger:)"
- A.L. /
Google /
Mar 11, 2020
"After a horrific experience from a previous plastic surgery, I cannot say enough about how different this experience was. To have a doctor explain the procedure, what would be necessary to correct the issues from the previous surgery, as well as her ability to fix what the previous doctor had done (which left me disfigured and insecure in my appearance) is something I cannot put into words. Her energy and upbeat attitude are so important to the experience. You leave feeling that you are more than just a patient, which translates to a better recovery and overall experience. I am so grateful to have found Dr. DeRosa."
- K.G. /
Google /
Mar 10, 2020
"I went today for a consultation with Doc Derosa and was pleasantly surprised. Doctor Derosa talked me through what I wanted and suggested that I go a less invasive route on account of my skin and how it would take the treatment I originally wanted. She could not have been any more honest or friendly!! I am going back in two weeks to see the esthetician :o) I didn't catch the lady at the front desk's name, but she was also super friendly and professional!!"
- A.B. /
Yelp /
Mar 05, 2020
Previous
Next
Is Eyelid Surgery For You?
Upper or lower blepharoplasty is a cosmetic surgery that can help both men and women. At your first visit, we will explain your treatment options based on your cosmetic concerns. Most often, ideal candidates wish to remove excess, sagging skin and folds on the upper eyelid, or reduce the puffy skin below the eyelid. These conditions can cause functional and vision difficulties that can get in the way of everyday activities. For a more awake look, eyelid surgery might be the right procedure for you. If you have hanging skin on the upper eyelid or bags under the eyes, blepharoplasty can help you achieve a more youthful appearance.
Depending on the type and complex nature of the eyelid surgery, we will choose either general anesthesia or IV sedation. We can complete the procedure on the top eyelid by itself, on the bottom portion, or a combination of both upper and lower.
Upper
To create a more awakened and appealing look, upper eyelid surgery assists in decreasing the folds of skin that droop over the eye. An incision is usually made along the lash line or crease to excise skin and tissue.
Lower
Eyelid correction on the lower lid is performed to reduce bulging, bloated skin under the lower eyelid. The incision is made below the lash line to surgically remove tissue and fat, and the skin is delicately lifted to allow for a flatter, smoother look. In some cases, a nonsurgical laser procedure may be applied to assist with discoloration while fillers can be used for added smoothness if desired.
Eyelid surgery can take up to two hours and depends on whether we treat both eyes or one. After the procedure, you should expect about a week to rest and avoid strenuous activities. Cold compresses can help reduce bruising and swelling. The outcomes from eyelid surgery can last for years, but even though they last long, the aging process does not stop. To maintain your surgical results and to help refresh your appearance, patients can incorporate nonsurgical treatments, such as injectables, fillers, and lasers.
Frequently Asked Questions
How much does eyelid surgery cost?
Cosmetic eyelid surgery costs will vary based on whether you are having a lower eyelid lift, upper, or both. After creating a surgical plan, we can discuss the estimated costs. To get results that look natural and last a long time, patients should try to choose an experienced plastic surgeon instead of trying to find the cheapest place. To make it easier for you to afford great results, DeRosa Clinic Facial Aesthetics accepts several payment methods, including low-interest financing.
Can I use insurance to pay for my eyelid surgery?
If excess skin is compromising your vision, your insurance might cover some of your eyelid lift. Please tell us in your consultation if you are considering using your insurance. Someone at DeRosa Clinic Facial Aesthetics will help you submit the needed paperwork and information for your insurance company to process your claim. Generally, you will need a diagnosis from an ophthalmologist or optometrist stating that blepharoplasty is medically necessary to improve your field of vision.
What are some other benefits of an eyelid lift?
Eyelid surgery not only helps to refresh your appearance, but it can also improve other aspects of your life. You may discover your field of vision improves when hanging skin from your upper eyelid is gone. When your upper eyelid is smooth, it can help make it easier to apply eye makeup. Eliminating fine lines, "crepey" skin, puffy bags, and dark circles under your eyes can help your eyes appear fuller and brighter without additional makeup.
Will an eyelid lift fix wrinkles and Crow's feet?
Forehead wrinkles and Crow's feet may be better addressed with a brow lift or facelift because the results of the eyelid surgery are limited to the eyelids only. We can perform blepharoplasty with a nonsurgical procedure, such as BOTOX, which can smooth wrinkles around the eyes and on the forehead. An injectable filler helps add volume for a fuller appearance. In your initial consultation, we will develop your custom treatment plan to fit your needs and goals.
What about nonsurgical treatments instead of eye surgery?
Noninvasive skin tightening procedures, plus injectable treatments (such as Juvéderm, Restylane, and BOTOX) may give you some improvements. Although, if you have moderate to severe loose skin or would like to see long-lasting results, eyelid surgery is better than nonsurgical treatments. After you tell us about your needs and goals for your eyes, we can explain our suggestions for your surgical or nonsurgical treatment plan. We might also suggest combining both surgical and nonsurgical procedures for ideal results.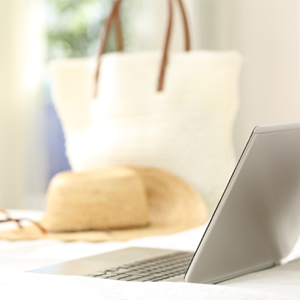 If you find it difficult to see or apply makeup because of excess folds of skin on your upper eyelids, or if you are frustrated by puffy bags under your eyes, then upper or lower blepharoplasty at DeRosa Clinic Facial Aesthetics may be right for you. This enhancement can help you look younger and more alert while offering a beautiful answer to your vision impairment concerns. We invite you to contact our office in Boston, MA to make a consultation with one of our doctors.
Related Procedures
Related Posts