The liquid facelift is a cosmetic treatment that allows patients to experience the effects of a surgical facelift without having to undergo a major aesthetic procedure. A liquid facelift treatment at DeRosa Clinic Facial Aesthetics utilizes a special mixture of relaxers and fillers to add smoothness and volume to the face, revealing a more youthful appearance. The injectable dermal fillers work by adding plumpness to the skin while decreasing fine lines, and the relaxers create overall evenness. To create more dramatic results, we can employ the use of other products, such as chemical peels, medical-grade facials, dermabrasions, or laser skin resurfacing. To learn more about liquid facelifts, contact our office in Boston, MA.
Reviews
"Jaimie, Thank you so much for inviting me to the DeRosa Clinic. It was truly the BEST facial I have ever received. I also felt so welcomed by you and your team. Thank you for your kindness and generosity. I look forward to the next time I will get to see you! I am so inspired by what you have created and I look forward to celebrating your success as you expand your business! Wishing you have the happiest holiday season! With love,"
- Anonymous /
Office Visit /
Sep 14, 2018
"Excellent care , especially the follow up care"
- L.S. /
Google /
Mar 01, 2020
"Dr. DeRosa is absolutely fantastic. Her office is easy to get ahold of with any questions and makes the process as easy and painless as it can be. I'd highly recommend her to anyone in the area!"
- C.K. /
Google /
Nov 05, 2020
"Went in for a Botox consultation and Doctor Jamie and just did the Botox right then and there. Very happy and prices were great! We didn't do too much the first time which I was very happy about. The nurse doing the injections was warm friendly and talked through every step. Great clinic!"
- O.P. /
Yelp /
Oct 27, 2020
"I am a female in my 20's, and since I was 12 years old, I KNEW I wanted to change my nose. I currently live in Boston and met with an array of plastic surgeons in the area to discuss my goals. Dr.DeRosa and her staff are the best, and here is why: • Everyone is very professional. I have very high anxiety in general, and everyone in the office dealt with that in a professional way, especially when it came to changing dates due to Covid – 19. Sarah, once of the office managers, handled my anxiety and pestering in a very professional manner. • Dr.DeRosa always has a big smile on her face, has a lot of energy and is very welcoming. My family is far away from me in other states and countries, and that added a lot of anxiety during the operation. Everyone in the room handled things well and calmed me down as I was having a hard time dealing with how I felt ( when you enter the operation room, it gets REAL). I never had any kind of surgery before, I went into the room without experience, but with lots of support from the staff. • The anesthesiologist and the nurse working with me were awesome. • Dr.DeRosa is not after you money – I mentioned my interest in another procedure (in addition to Rhinoplasty), and she told me to hold off until my face is 100% healed to make that decision. • The clinic space itself is very clean and well put together. • The experience is private – so if you are worried about these things – don't be. • Even though the cast is not off yet, I can see the new shape of my nose ( even though it is somewhat swollen), and it looks fabulous. Dr.DeRosa and I talked about my goals, and she identified several areas of improvement for my nose vs. just giving me a "once size fits most" recommendation. For those of you that want to know this, yes, Rhinoplasty is somewhat painful. Yes, there will be swelling and a couple of sleepless nights. Everyone is different, I saw MAJOR improvement on day four. Dr.DeRosa checks in on her patients regularly, and is open to phone calls/emails you may have during your recovery. She checked up on me a day after my surgery, then couple of days later I called the office with a question, I got a phone call back a couple hours later (once Dr.DeRosa was finished with a surgery), and all my questions got answered. Our check ins did not seem rushed – she took the time to ensure I felt good and got the information I need. Very thankful for my experience. 😊"
- C.A. /
Google /
Aug 03, 2020
Previous
Next
Liquid Facelift Candidates
An ideal candidate for a liquid facelift includes individuals who want to decrease the symptoms of aging and increase facial volume without having to experience the recovery time of aesthetic surgery. It's an excellent option for Boston, MA patients who want to smooth irregularities, such as bumps and pits, in the skin while restoring youth to the face. A liquid facelift at DeRosa Clinic Facial Aesthetics can lift droopy eyelids, restore volume to hollow temples or cheeks, and reduce dark circles and under-eye bags. Additionally, it is ideal for men and women seeking quick results.
Before the procedure, we use your aesthetic goals to determine what mixture of injectables works best for you. The actual injection process for both the relaxers and fillers is the same and will start with one of our doctors marking the injection sites. Next, we clean the treatment area and if you need it, we can apply a local anesthetic. Using a small needle and syringe, we will begin injecting fillers and relaxers into the desired areas. In just a short amount of time, our talented doctors can complete the entire procedure in-office.
At our Boston, MA office, we use safe, FDA-approved fillers and relaxers. Usually, patients notice the results of fillers right away while relaxer products can take a full week to produce the best results. For patients interested in other cosmetic procedures, we may recommend waiting until you completely heal from your previous injections. The longevity of your results depends upon the type of products chosen for the procedure. Some products only last 3 – 4 months while others can last much longer. To maintain optimal results, you should return to DeRosa Clinic Facial Aesthetics for scheduled touch-ups.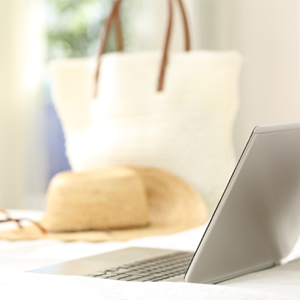 This exciting cosmetic procedure is an awesome alternative to facelift surgery and produces fantastic results. Whether you want volume or smoothness, a liquid facelift could be the answer. Liquid facelifts accomplish gorgeous results without any of the downtime needed for a surgical facelift. By combining relaxers and fillers, we offer a personalized procedure plan that fits the goals and wants of every individual patient. For more information, call our Boston, MA practice to book a consultation and receive the results you deserve.
Related Procedures
Related Posts