what is a Liquid Facelift?
The liquid facelift is a cosmetic treatment that allows patients to experience the effects of a surgical facelift without having to undergo a major aesthetic procedure. A liquid facelift treatment at DeRosa Center Facial Plastic Surgery & Med Spa utilizes a special mixture of relaxers and fillers to add smoothness and volume to the face, revealing a more youthful appearance. The injectable dermal fillers work by adding plumpness to the skin while decreasing fine lines, and the relaxers create overall evenness. To create more dramatic results, we can employ the use of other products, such as chemical peels, medical-grade facials, dermabrasions, or laser skin resurfacing. To learn more about liquid facelifts, contact our office in Boston, MA.
Reviews
"I have been coming to DeRosa Clinic for years and really appreciate how they go above and beyond to make sure patients are happy. Dr. DeRosa and her staff are friendly, professional, responsive and provide excellent service. The clinic is clean with a great location on Newbury St. Highly recommend booking facials with Steven. Glad I found this place! Thank you Dr. DeRosa, Steven and staff!"
- K.T. /
Google /
Aug 21, 2022
"Great facial experience."
- D.F. /
Google /
Aug 11, 2022
"I have only positive things to report about the amazing staff at the Derosa Clinic. I have been fortunate enough to have been a customer of Steven G for over 5 years. He is a miracle worker. The staff at the front (Megan/Colleen) know the business and treat you like family. I get complimented frequently on my skin and it's because of the treatments and products I get from the Derosa Clinic - they truly care about their clients!"
- PD /
Office Visit /
Jul 28, 2022
"Amazing experience with Dr. DeRosa and her team! I'm one day post mini facelift and already love the result!"
- P.B. /
Google /
Jul 27, 2022
"Excellent care, every time! I've been going to Dr. Derosa for the past few years for Botox and filler, and I've been consistently happy with the results."
- W.O. /
Google /
Jul 15, 2022
Previous
Next
who should get a Liquid Facelift?
An ideal candidate for a liquid facelift includes individuals who want to decrease the symptoms of aging and increase facial volume without having to experience the recovery time of aesthetic surgery. It's an excellent option for Boston, MA patients who want to smooth irregularities, such as bumps and pits, in the skin while restoring youth to the face. A liquid facelift at DeRosa Center Facial Plastic Surgery & Med Spa can lift droopy eyelids, restore volume to hollow temples or cheeks, and reduce dark circles and under-eye bags. Additionally, it is ideal for men and women seeking quick results.
How do liquid facelifts work?
Before the procedure, we use your aesthetic goals to determine what mixture of injectables works best for you. The actual injection process for both the relaxers and fillers is the same and will start with one of our doctors marking the injection sites. Next, we clean the treatment area and if you need it, we can apply a local anesthetic. Using a small needle and syringe, we will begin injecting fillers and relaxers into the desired areas. In just a short amount of time, our talented doctors can complete the entire procedure in-office.
At our Boston, MA office, we use safe, FDA-approved fillers and relaxers. Usually, patients notice the results of fillers right away while relaxer products can take a full week to produce the best results. For patients interested in other cosmetic procedures, we may recommend waiting until you completely heal from your previous injections. The longevity of your results depends upon the type of products chosen for the procedure. Some products only last 3 – 4 months while others can last much longer. To maintain optimal results, you should return to DeRosa Center Facial Plastic Surgery & Med Spa for scheduled touch-ups.
Which products do you use for a liquid facelift?
The wrinkle relaxers and dermal fillers we recommend are decided on a case-by-case basis depending on your problem areas and goals. Dr. DeRosa is proud to offer only the highest quality products that are also FDA-approved for cosmetic use. Those with further questions about our brands are welcome to contact our office.
Is a liquid facelift safe?
A liquid facelift is far less invasive than a surgical facelift, so it comes with a lower risk of complications and side effects. Most patients report only minor discomfort during the injection process, and there is no need for anesthesia or recovery time afterward. We work with each patient to ensure their safety and success throughout the process.
What about more severe signs of aging?
A liquid facelift can address mild to moderate areas with wrinkles, fine lines, and volume loss. However, patients with severe signs of aging or sagging skin may require a surgical facelift to achieve their desired results. Our team will help determine which treatment option is right for your goals during a consultation in Boston, MA.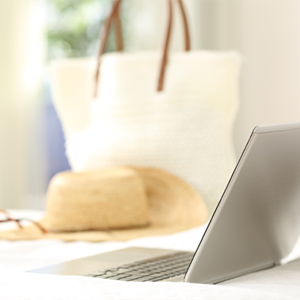 This exciting cosmetic procedure is an awesome alternative to facelift surgery and produces fantastic results. Whether you want volume or smoothness, a liquid facelift could be the answer. Liquid facelifts accomplish gorgeous results without any of the downtime needed for a surgical facelift. By combining relaxers and fillers, we offer a personalized procedure plan that fits the goals and wants of every individual patient. For more information, call our Boston, MA practice to book a consultation and receive the results you deserve.
Related Procedures
Related Posts