At DeRosa Clinic Facial Aesthetics, we proudly offer a variety of chemical peel facial treatments. A personalized treatment option can include salicylic, glycolic, lactic, and trichloroacetic acids to help you achieve a healthy glow. Our treatments work to solve skin flaws, including fine lines, wrinkles, scars, rough patches, hyperpigmentation problems, and more. Chemical peel services from our state-of-the-art practice clear away dead, damaged skin cells, which causes the surface layer of the skin to peel off. After your skin recovers and starts to rejuvenate and repair itself, you will notice a clearer, smoother complexion. A chemical peel is a nonsurgical procedure that can be used on the face, neck, and chest to give you a luminous, more youthful appearance.
In our Boston, MA office, we provide specialty chemical peels in multiple strengths to meet our patients' skin care needs and goals:
VI® Peel – The VI line of chemical peels ranges in strength from light to heavy and is designed to meet the unique skin care needs of any and every patient. Ask us which one is right for you.
RevePeel® – A medical-grade, deep chemical peel that is powerful enough to treat hyperpigmentation, melasma, fine lines, acne scars, and age spots. You will need about a week to recover following this chemical peel.
Enlighten® Peel – Enlighten combats blemishes and reduces skin pigmentation while increasing luminosity and equalizing your skin tone. This peel is great for nearly all skin types and tones.
TCA Cross – Short for trichloroacetic acid, TCA Cross is a medical-grade solution that is effective in the treatment of acne scars. The solution is not applied to the entire face and is instead, applied to the individual scars to precise treatment.
Chemical Peel Reviews
"I saw Steven at DeRosa clinic a week ago for a consultation and a chemical peel. This was the first time that I had this done and I had a lot of questions. Steven was very patient and he took the time to explain to me every step of the process, what he was doing at every given moment and why he was doing it. I also asked Steven for advice with the type of creams that I should use for my face and he recommended a lot of creams which they sell at DeRosa. These creams are extremely cheap compare to what I used to buy. I want to mention that Steven didn't push for me to buy these creams at all, I asked and ended up buying replacements for everything I normally used because I ended up saving lots of money on this. I will definitely be going back to Steven for more chemical peels and other things."
- S.H. /
Yelp /
Nov 29, 2016
Previous
Next
Is A chemical peel for YOu?
The first part of the journey to having healthier skin is seeking the suggestions of a cosmetic specialist. During a consultation, one of our team members will evaluate your skin before choosing a chemical peel treatment that works best for you. Chemical peel candidates of both genders should have noticeable problems on their skin, such as scars, rough patches, flaky skin, discoloration, wrinkles, fine lines, sun spots, and more. Depending on your evaluation and to meet your needs, we will suggest a certain level of chemical peel.
To begin with, we will have you lie on one of our comfortable treatment chairs to apply your peel. Next, we cleanse your skin before applying the personalized solution to your face, neck, or both. We will then massage the solution onto your skin and allow it to rest for the same amount of time we discussed during your consultation. After letting the solution sit for a certain amount of time, we clean it off your face and apply a neutralizing agent. Following the treatment, we encourage patients to bring a light sunscreen and a hat to wear outside to protect against UV exposure.
Depending on the level of the peel you receive, you can expect your skin to peel and itch from several days to a couple of weeks. A member of our team will talk with you about post-care instructions. Please keep in mind that no matter how much your skin itches during the healing process, it's never helpful to peel the skin off. If you do this, you might scar your skin!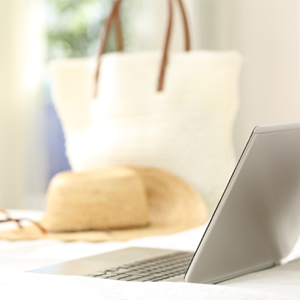 If you wish to rejuvenate your skin, DeRosa Clinic Facial Aesthetics can help determine the perfect chemical peel treatment to meet your personal goals. Your newly revived skin will respond by looking healthy and feeling smooth. Call our office in Boston, MA to schedule a consultation and to find out if a chemical peel treatment is right for you.
Related Procedures
Related Posts