Summer Skincare- what you can do to make your skin behave in the summer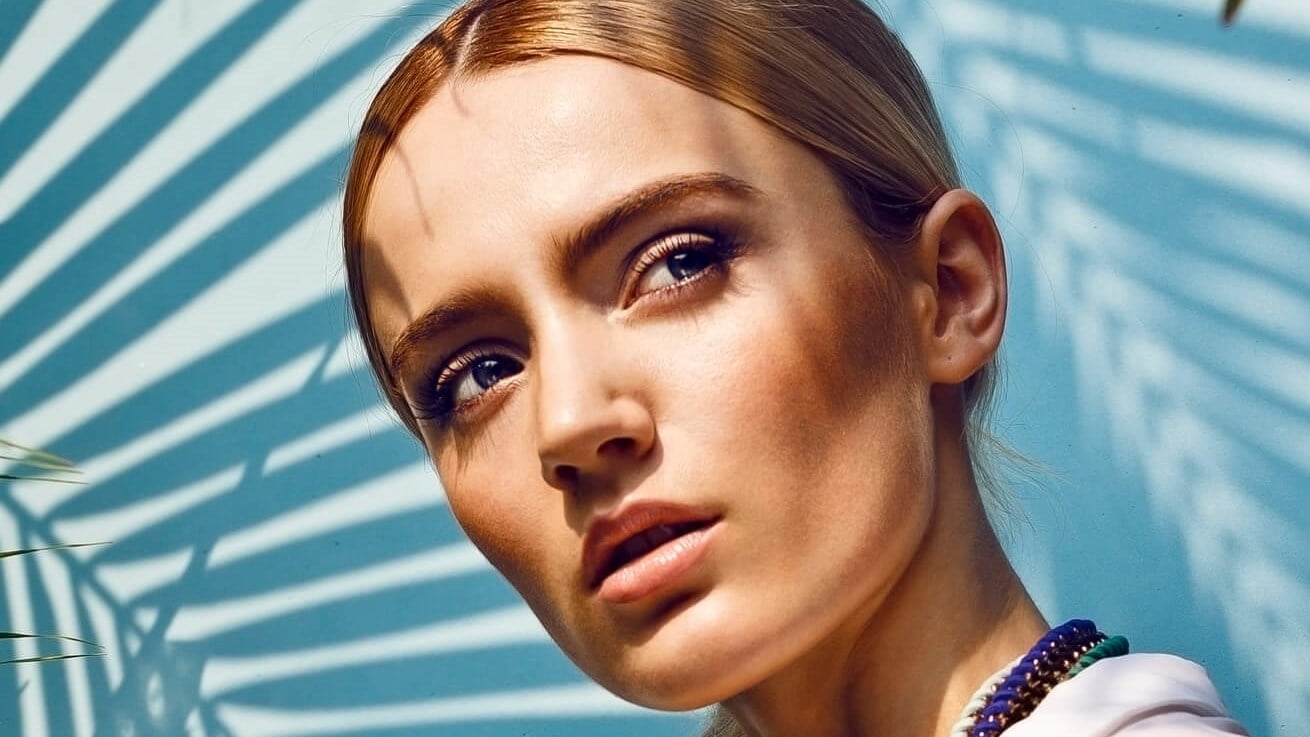 What changes happen to our skin in summer?
I don't think I'm alone in loving the long summer days and being outdoors as much as possible.  With that, our skin sometimes gets caught up in the excitement and starts to misbehave.  Why?  The heat, humidity, and increased UV light exposure can wreak havoc on our skin.  We can see increased sweat production, the sebaceous glands increase their sebum production so our skin gets oiler, and the melanocytes inside our skin cells get activated by the UV light and start making freckles and dark spots too.  And then the dry air-conditioned air, salt water, and increased evaporation on our skin can actually make our skin drier in spite of the humidity and heat.    
How can we combat these changes?
I think one of the best ways to combat these changes is to know that they are probably going to happen in the summer, so you just need to be prepared and understand that summer skin is different from your skin in the depths of the winter.  Sweating is our body's way to reduce heat, so it's not all bad, however if you're not so crazy about wet armpits, consider Botox® injections.  If your also bothered by excess shine on your face, you can also try 'micro-Botox®'.  At the DeRosa Center, a popular summer treatment is to instill low dose botulinum toxin A using a special delivery device to help decrease shininess. 
The increased oiliness that a lot of us notice in the summer can be tricky to combat.  This is because if you make the skin too dry with products and treatments, your body responds by increasing the production of sebum (oil).  So, instead, look for skin care products that can help to reduce oil without stripping your skin of needed hydration.  My go-to products in the summer to reduce oil have ingredients like salicylic acid, benzoyl peroxide, and/or alpha hydroxy acids (AHAs). Which ingredients you go for depend on your skin type- dry, oily, sensitive or a combination skin.
Pigmentation changes can be combated the easiest by prevention.  This means that you wear a good broad-spectrum sunscreen SPF 30 or higher every single day, rain or shine, and reapply every two hours.  Another great way to help keep those pigment-producing melanocytes quiet is to get yourself a hat with a 3" brim and cover-up with SPF, UV blocking clothes and swimwear whenever possible.   Now, if you already are seeing sun spots/hyperpigmentation, get yourself skincare that can help breakup the pigmentation- look for ingredients such as vitamin C, niacinamide, tannic acid, azelaic acid, kojic acid, arbutin, and mandelic acid.  If you're done with the sun and headed back indoors for the fall, think about adding a retinol and seeing your skincare specialist to help clear-up any summer damage with an IPL, Laser, or chemical peel. 
If you're noticing that your skin is actually getting irritated and drier in the summer, there are some things you can do to combat this.  Pick up a good water-based moisturizer—those with hyaluronic acid are especially great in the summer.  For those of you who become a fish in the summer and can't stay out of the pool or ocean, make sure you rinse the chlorine or salt water off as soon as you get out.  
What products should we avoid in summer?
My recommendation is, unless you are vigilant about sun protection (wearing sunscreen, avoiding tanning, wearing hats that cover your face—usually a 3" brim or wider), avoid retinoic acid and retinols in the summer.  The reason for this is that these acids increase the risk for sunburn, as they increase cell turnover, so the 'new skin' is vulnerable to the sun's rays.  
If you are one of those people who avoids the sun even in the summer, then you can use a retinoid in the summer, but just be sure to have a good sunscreen on top.  My recommendation for sunscreens would be a physical sunscreen that contains zinc and/or titanium.  Most good sunscreens these days use micronized minerals, so that they don't leave a thick white tint to your skin.  
Any products we should add?
In general the products you should add have some or all of the good summer-friendly ingredients that will help keep your skin feeling and looking great. 
Elta MD Skincare Foaming Facial Wash. PH balanced and paraben-free, although it does not have active anti-acne ingredients, this cleanser is great for those with even the most sensitive skin 
CeraVe Renewing SA Cleanser and Neutrogena Oil-Free Salicylic Acid Acne Fighting Face Wash are two great cleansers as they are gentle and non-drying.  
Revision Skincare Papaya Enzyme Cleanser has fruit extracts that help to remove impurities from the skin and gently remove dead skin cells.  
Alphascience Tannic [CF] Serum is lightweight and non-greasy.  Containing tannic acid, ascorbic acid (Vitamin C) and ferulic acid, it helps to reduce hyperpigmentation changes and other photodamage that you may experience in the summer, while also helping to reduce fine lines, wrinkles, and broken blood vessels.  
Cerave AM Facial Moisturizing Lotion with Sunscreen is a really nice, lightweight moisturizer that is great for hot summer days.  Containing ceramides, hyaluronic acid, and niacinamide, it won't clog pores but still provides hydration and sun protection.  
And not to forget your mineral-based broad-spectrum SPF.  There are a ton of great mineral SPFs that don't make your face look chalky.  One of my favorites is ZO® Skin Health Sunscreen + Powder Broad-Spectrum SPF, especially for those who oily skin or are prone to acne breakouts.  It contains minerals that help to absorb oils on the skin to help decrease shininess while maintaining hydration.  
EltaMD offers a range of mineral-based broad-spectrum SPFs, but my go to, especially in the summer, is EltaMD UV Clear Broad-Spectrum 46.  It is available both tinted and non-tinted, and with transparent zinc, it feels more like a light moisturizer than a power horse of a sunscreen.  It also contains niacinamide, hyaluronic acid, and lactic acid to help combat pigmentation and breakouts while providing hydration.
What would you say the "perfect" morning skincare routine would be during the summer?
The "perfect" morning skincare routine in the summer would be the following:  
Cleanse, apply serum that includes a hyaluronic acid, apply a light, water-based moisturizer, and then use a broad-spectrum mineral sunscreen with SPF 30 or higher.  The key is to use light-weight, hydrating products so that your face doesn't feel heavy and your skin can 'breathe'.