What Types of Wrinkles Can be Treated with BOTOX® Injections?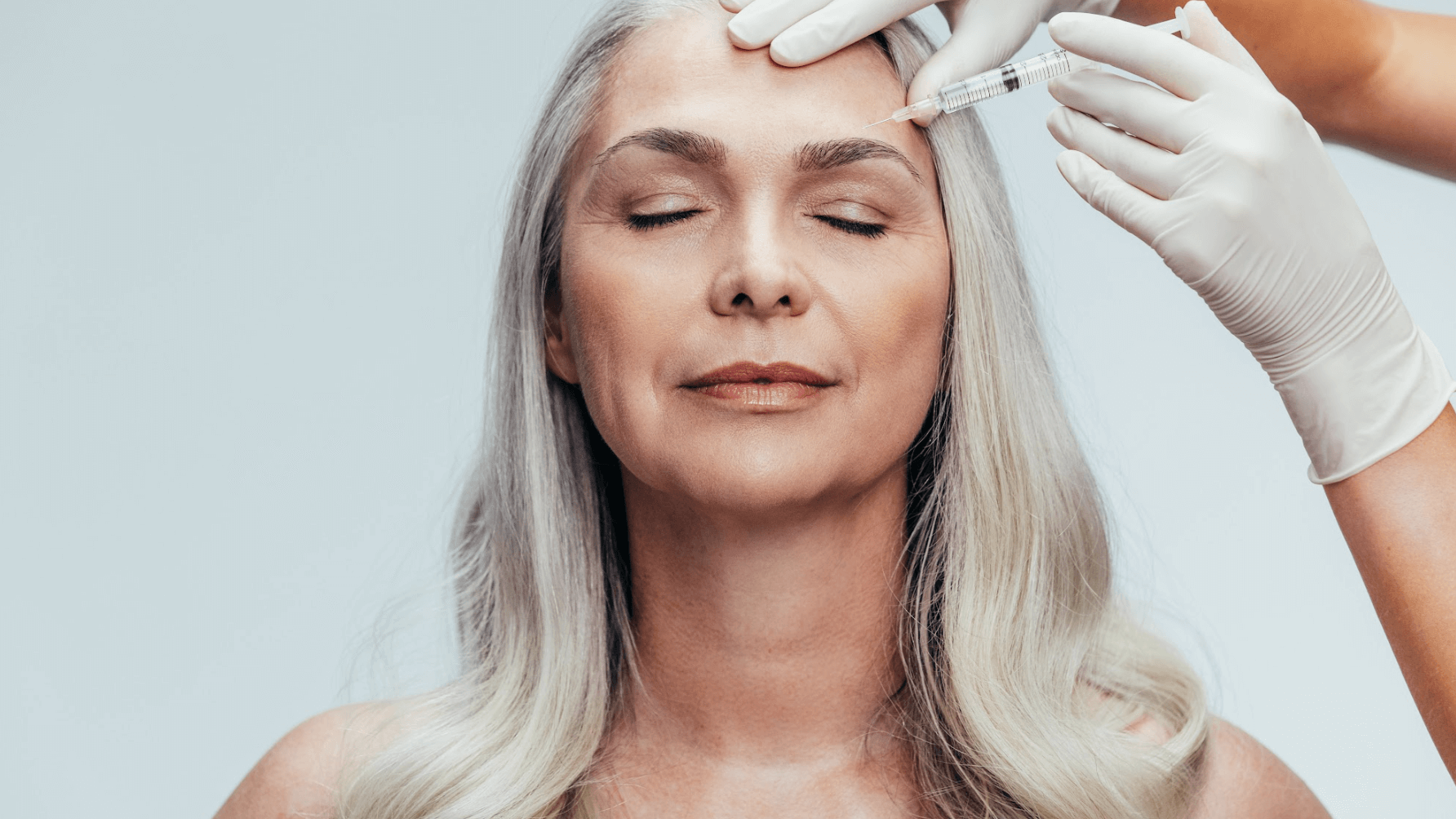 When you were younger, the lines that appeared with various facial expressions — like smiling or squinting — probably went away as soon as your face returned to its resting position. With age, repetitive muscle movements, and other factors, however, these lines — known as dynamic lines and wrinkles — tend to linger long after the expression is gone. Among the most popular and effective wrinkle-relaxing treatments available today for smoothing out expression lines is BOTOX. At The DeRosa Center, double board-certified plastic and reconstructive surgeon Dr. Jaimie DeRosa and our experienced aesthetic team perform BOTOX injections to help patients tackle the unwanted side effects of aging and feel more confident in their appearance. Here, we explore which specific types of lines and wrinkles can be addressed with BOTOX and answer other common BOTOX FAQs.
What is BOTOX?
BOTOX is a popular injectable that has both cosmetic and functional benefits. In its aesthetic applications, BOTOX is commonly used to address dynamic lines and wrinkles on the face — meaning those that appear over time as the result of repeated facial expressions. BOTOX is derived from a purified strain of botulinum toxin, which works to temporarily "freeze" — or paralyze — the muscle into which it's injected. When BOTOX is injected into certain facial muscles, it causes them to relax, forcing surface lines and wrinkles to relax as well. This helps to give patients a smoother, more youthful appearance.
Which lines does BOTOX help with?
BOTOX wrinkle-relaxing injections can be used to address virtually any dynamic facial line. Some of the most common types of wrinkles treated with BOTOX include:
Forehead lines
Brow lines
Forehead wrinkles
Lines between the brows
Glabellar lines (1, 11, 111 lines)
Crow's feet
Smile lines
Frown lines
Squinting lines
Are BOTOX and fillers the same thing?
No. BOTOX aims to smooth away expressive wrinkles by temporarily paralyzing the underlying facial muscle, whereas injectable dermal fillers — like JUVÉDERM® and others — are specifically designed to help restore lost facial volume, plump up flat features, and fill in deep-set and/or static wrinkles. The nasolabial folds, for example, are commonly treated with dermal filler injectables.
How long does BOTOX last for facial lines and wrinkles?
On average, the muscle-relaxing effects of BOTOX can be expected to last for about 3 – 4 months before patients may begin to notice the return of visible lines and wrinkles. Over time, repeat rounds of BOTOX often keep dynamic lines at bay for longer. Still, it is important to keep in mind that each patient's response to treatment can vary, and some people may require BOTOX injections more frequently than others. Patients who exercise heavily and/or regularly, for instance, tend to "break down" BOTOX at a faster pace than other patients, meaning they may benefit from BOTOX injections every three months vs. four months. If you start to see your unwanted lines returning sooner than expected, repeat BOTOX injections can be performed at an earlier time to help restore the look you desire.
Smooth out years' worth of facial lines and wrinkles with BOTOX injections in Boston, MA
When your expression lines start to outstay their welcome, BOTOX may be the solution you're looking for to restore a smoother and younger-looking complexion. Start (or continue) your journey with BOTOX in Boston, MA, by calling The DeRosa Center to schedule your private consultation with one of our experienced cosmetic injectors, under the direction of double board-certified plastic and reconstructive surgeon Dr. Jaimie DeRosa, today.