What is the difference between a Mini Facelift and a full Facelift?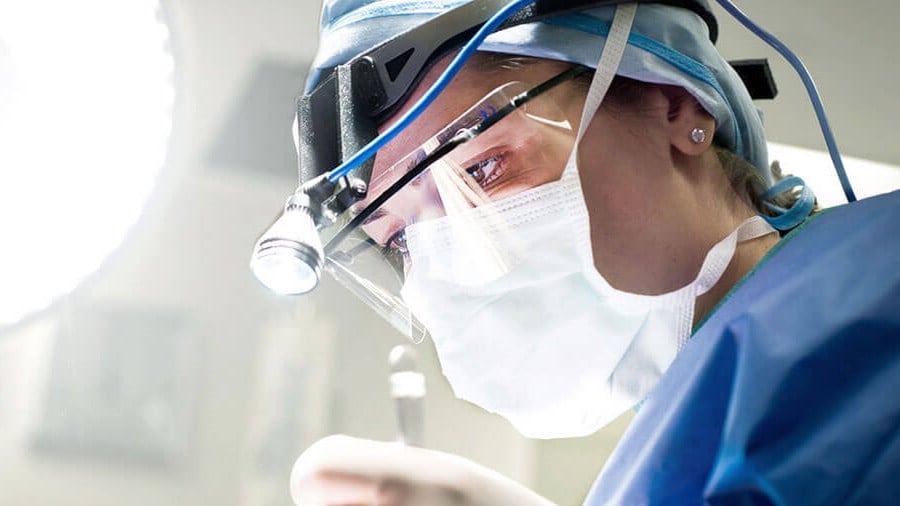 I recently was interviewed by New Beauty, where I was asked about my approach to the aging face and why I believe that, when it comes to major cosmetic facial procedures, often "less is more."
What's the difference between a mini facelift and your average facelift?
A mini facelift is a less-invasive procedure as compared to a facelift, and can be performed in a few hours. A mini facelift is a fantastic option for men and women who are starting to notice aging changes and want a nice improvement in their appearance without a drastic transformation. It's also a good option for those who may need a more extensive procedure, such as a full facelift, but don't have the time or desire to go through the bigger surgery and opt instead for a mini facelift.
The mini facelift is a great option for those who have started to notice the effects of aging, such as the start of jowls, neck looseness, platysmal banding and skin laxity. Similar to a full facelift, the minilift also addresses the jawline and neck laxity in a less invasive manner.
Are more patients asking for a mini facelift in your office?
Yes, more patients are asking for a mini facelift in our QUAD A-certified office in Boston, as our patients are interested in a quicker recovery and less drastic changes. Our mini-lift patients start as young as early 40s and there is no real age limit for this procedure, as long as one is healthy. We also have patients who have had a facelift already and now are looking for a touch-up and a quick refresh—the mini facelift is often a great option for them. Of note, the exact age that is 'right' for a mini facelift varies, depending on a variety of factors, including the degree of facial aging, smoking history, sun damage, skin thickness, etc.
How long do the effects of a mini facelift last vs. a more invasive facelift?
There are many factors that impact the longevity of both a mini facelift and a full facelift, such as patient activity, sun exposure, and weight changes. Since the mini facelift is a less invasive procedure, its results will "last" or be seen for a somewhat shorter period than a full facelift. In the right hands, the optimal candidate for a mini facelift may see his or her results for a long time.
What's the recovery time for a mini facelift vs. your average facelift?
In general, our mini facelift patients recover twice as fast as the average facelift patient. This means that often our mini facelift patients are back in the public eye and/or at work one week after surgery. Sometimes there is minor bruising that may be covered with foundation or make-up.
What is the general price difference between the two?
In general, a full facelift is usually 2- to 3-times more expensive than a mini facelift.
Can a mini facelift be done in the office?
Yes, a mini facelift can be done in the office. For example, at the DeRosa Center in Boston, we are an QUAD A Accredited Surgery Center, which means that our double board certified facial plastic surgeons perform mini facelifts in the privacy of our office under the guidance of a board-certified anesthesiologist physician who administers a "twilight sleep," otherwise known as IV sedation, and monitors the patient for safety and comfort. Not only is this a great experience for the patient, it also helps to avoid the additional fees that are incurred at a hospital or surgery center.
What's the average age for a mini facelift?
In general, good candidates for mini facelifts are men and women in their mid to late 40s up to 60s or 70s. There is not a cut-off age, per se, but instead we look at one's overall health, mobility, and treatment goals.
What are the surgical differences between the facelift and mini facelift?
Yes, there is less extensive dissection and cutting in mini facelift procedure as compared with a full facelift. Typically, a mini facelift addresses the jowls and upper neck regions, whereas a full facelift may also include the midface and full neck. These differences in the extent of dissection and regions of the face/neck that are treated are why it's important for the patient to have realistic expectations for a mini facelift.
Are there any complications/risks associated with a mini facelift?
If it's performed by a skilled and qualified facial plastic surgeon or plastic surgeon, there is less risk to the patient who has a mini facelift. Of course, with any facelift surgery, there are risks—the most common being bleeding, hematoma, infection, visible scarring, earlobe deformity, and numbness.
What are the downsides of a mini facelift?
As mentioned, when the right candidate for a mini facelift is chosen, there are almost no downsides to the procedure. The "ideal" patient has mild to moderate facial and upper neck aging changes, skin laxity, mild to moderate submental (under the chin) fat, and a well-defined neck and jawline.
Is there anything that can be added to enhance the results of the mini facelift? 
Absolutely. We offer Candela Profound dermal treatment to the face. When our patients add this treatment at the time of the mini facelift, we have found that their results are significantly improved. The Profound uses bipolar radiofrequency technology to help to increase elastin, collagen, and hyaluronic acid in the skin. These additions to the mini facelift improved the tone and texture of the skin, making the results even better.
If you would like to learn more, contact us at 617-262-8000 or [email protected]