Why is Dr. DeRosa my Best Option for Rhinoplasty? Learn more about Dr. DeRosa.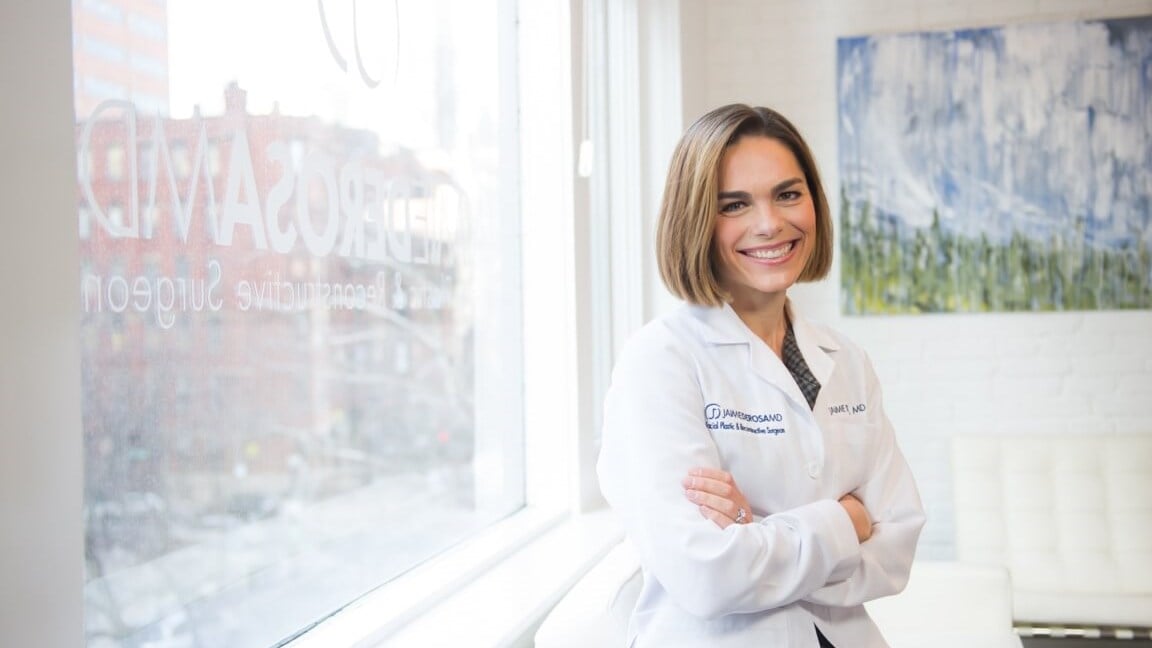 We know that it can be very confusing when trying to figure out what doctor to choose for your nose job, so we wanted to give you some information that may help you to make the best decision.
Dr. DeRosa is a double board certified facial plastic surgeon.
You want a surgeon who specializes in noses, not a surgeon who offers breast augmentation or liposuction…and then also happens to offer rhinoplasty as well.  
As a leading surgeon for rhinoplasty in Boston, Dr. DeRosa has the artistry necessary to remove bumps, crookedness, and any malformations while also ensuring that the structure and function of the nose will be in solid working order. 
As her primary area of focus, Dr. DeRosa has spent hundreds of hours in the Operating Room performing rhinoplasty in Boston.
She also takes extremely practical and careful measures to reduce the need for additional surgery. Dr. DeRosa wants to make your nose look better suited for your face, and she wants you to breathe well. Her entire career has been centered around those two facts.
"…I cannot say enough great things about the whole process. Dr. DeRosa herself called me the next day to check on me and make sure I was doing well. … If you are someone who is unhappy with their nose, go see…no RUN to see Dr. DeRosa. She is an expert in this area and she is extremely skilled in her craft. My results are INCREDIBLE…. For the first time in my life I am confident and LOVE my nose!" real patient testimonial
Credentials Are Key.
With any type of plastic or cosmetic surgery, it is in your best interest to find a physician who is highly educated, very experienced, and top rated among peers and community.
Dr. Jaimie DeRosa is a double-board certified Facial Plastic and Reconstructive Surgeon.
In 2008, Dr. DeRosa was recruited to the Massachusetts Eye and Ear Infirmary to further develop the Harvard-based otolaryngology residency training program within the division of facial plastic surgery and currently holds an appointment at Harvard Medical School as an Assistant Professor in Surgery. Seeking a more-personalized, boutique approach to caring for her patients, she entered into private practice on Newbury Street in the Back Bay of Boston.
Dr. DeRosa continues to write and lecture about rhinoplasty throughout the country and world, sharing her pearls of wisdom and expertise to others in the field.  
She also recently received two prestigious recognitions:  she received the highest score on the Facial Plastic Surgery Board Recertification exam in 2019 and was named a "Top Doctor" in the Boston Magazine for 2020. 
We hope this information is helpful.  Our facial plastic surgeons here at the DeRosa Center on Newbury Street here in Boston are available to sit down and talk more with you to help you make a great plan for your rhinoplasty.