We answer common questions about one of our favorite treatments: Dermaplaning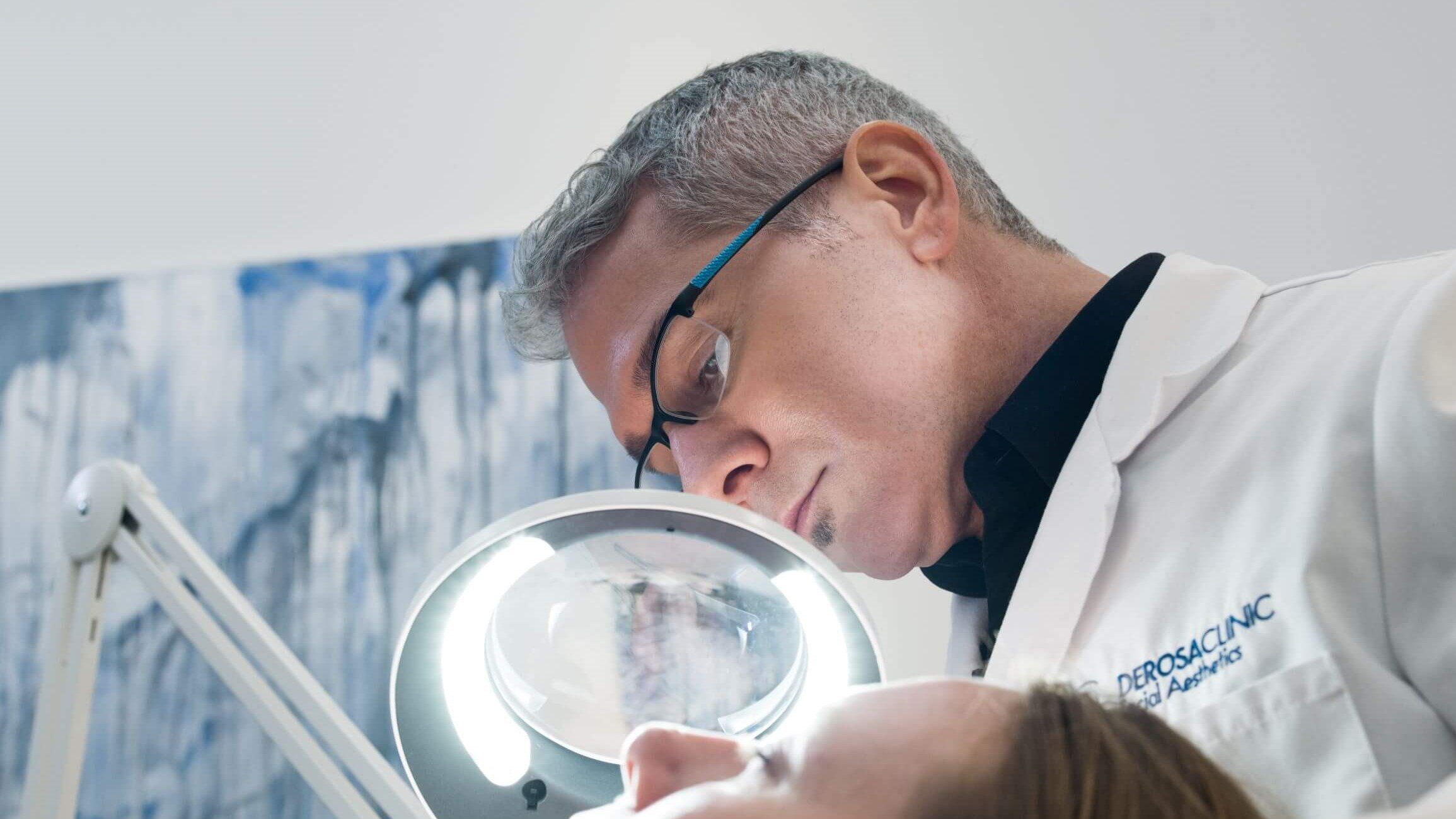 Question- I was told that Dermaplaning gently exfoliates your skin and removes hair.  Is this true?
Answer- Dermaplaning is a gentle but thorough form of exfoliation. At the DeRosa Center, our aestheticians use a small tool that feels like a credit card that comfortably glides across the skin surface. In doing so, it gently removes dull dead skin cells. It also temporarily removes any superficial facial hair or "peach fuzz". The skin is left feeling incredibly smooth and soft. It allows for better product absorption, and makeup application is flawless.
Question- When the "peach fuzz" grows back will I have a beard?
Answer- Absolutely not!  The "peach fuzz" will return in the exact same manner as it was before it was removed.  You will have the same amount and color hair. It is common with anything 'new' we can be hyper-aware the first time of any sensations.  We find that after your first dermaplaning treatment, probably because you are paying more attention to your face and skin, you might notice the hair coming back, but it returns just as it was before. We like to tell people that if growing excess hair were even a 1% chance from dermaplaning, no woman in the world would want it!
Question- How old should I be to get dermaplaning done?
Answer- Dermaplaning is great for absolutely any age (who doesn't love smooth, glowing skin?)!  At the DeRosa Center, we typically recommend dermaplaning to those who are at least 16 years old.  Keep in mind that as we age, our skin gets thinner, making dermaplaning the perfect option because this form of exfoliation is safe and does not use devices that can damage the skin, such as suction, which pulls at sensitive skin.
Question- Can dermaplaning be performed on men? 
Answer- Dermaplaning is really only suitable for women.  Because men have thicker, coarser facial hair, dermaplaning is not recommended. Fear not, we have plenty of other fabulous skin treatments for our male clientele!
We hope this information is helpful.  Our aestheticians here at the DeRosa Center on Newbury Street here in Boston are available to sit down and talk more with you to help you make a great plan for your rhinoplasty.