Reduce Signs of Facial Aging with BOTOX® Injections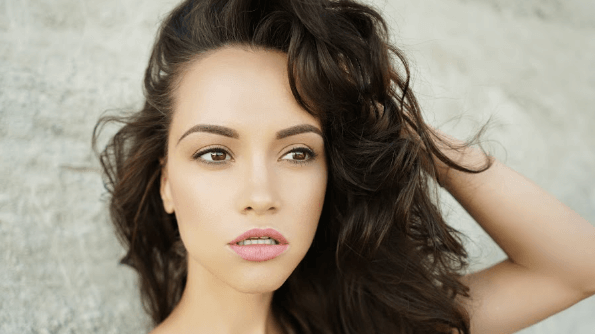 Fine lines can give people an aged appearance that leaves them feeling self-conscious. Fortunately, BOTOX injections are an excellent way to reduce common signs of facial aging and restore a more youthful look in Boston, MA. BOTOX is a popular anti-aging treatment that temporarily relaxes muscles in targeted areas. Patients see a reduction in wrinkles and creases in the forehead, around the eyes, and above the lips.  
Female plastic surgeon Dr. Jaimie DeRosa can provide more information about BOTOX during a consultation at The DeRosa Center. Call now to determine your candidacy for BOTOX and start your journey today. 
What causes facial aging? 
Aging is a natural process, and wrinkles and lines gradually appear as people get older. But the skin can also show signs of aging due to lifestyle factors such as smoking, exposure to sunlight, stress, and an improper diet. Genetics also plays a role in how quickly or slowly this occurs. When over-the-counter products are not enough to mask your problem areas, BOTOX can be seen as an effective treatment option. 
Common issues we manage through BOTOX 
BOTOX injections contain a form of botulinum toxin, which is a purified protein. When administered to specific areas of the face, the product temporarily relaxes muscles and softens wrinkles to give people a youthful-looking appearance. Results typically last for 3 – 4 months before another injection is needed. 
Here are some examples of issues that can be improved with BOTOX:  
Horizontal forehead lines 
Frown lines between the eyebrows 
Crow's feet around the eyes 
Smoker's lines above the mouth 
Jawline and neck wrinkles 
How our cosmetic team performs BOTOX 
BOTOX injections are administered with a fine needle directly into predetermined areas of the face, such as the forehead and around the eyes. The procedure takes just a few minutes to perform in Boston, MA. There may be some slight discomfort afterward, but this is usually minimal and short-lived. Our female plastic surgeon knows how to make patients feel comfortable and confident. 
How often do I need BOTOX injections? 
BOTOX results generally wear off after 3 – 4 months. After that point, you will need another appointment to maintain your desired look. Depending on individual factors, Dr. DeRosa may recommend coming in every 3 – 6 months. Sometimes, patients undergo BOTOX in preparation for a big event or a special occasion. Our trained team can discuss your needs and develop a custom treatment plan. 
What if I have more advanced signs of aging? 
If you have more advanced signs of facial aging, additional treatments can be considered. For example, dermal fillers may target deeper wrinkles as well as volume loss around the mouth and mid-face. BOTOX and dermal fillers are often used together for a full anti-aging effect. Dr. DeRosa also offers cutting-edge plastic surgery procedures to reduce excess fat, tissue, and skin for a more dramatic transformation. 
Ask about BOTOX for facial aging 
Facial aging does not have to be a cause for concern. Call The DeRosa Center today to learn about BOTOX and how this nonsurgical treatment can help you look younger and more refreshed. Female plastic surgeon Dr. Jaimie DeRosa looks forward to helping restore your confidence with BOTOX. Our Boston, MA professionals are standing by to answer your questions.