Keeping your Skin Healthy and Bright Even at Home- Tips from our Aesthetician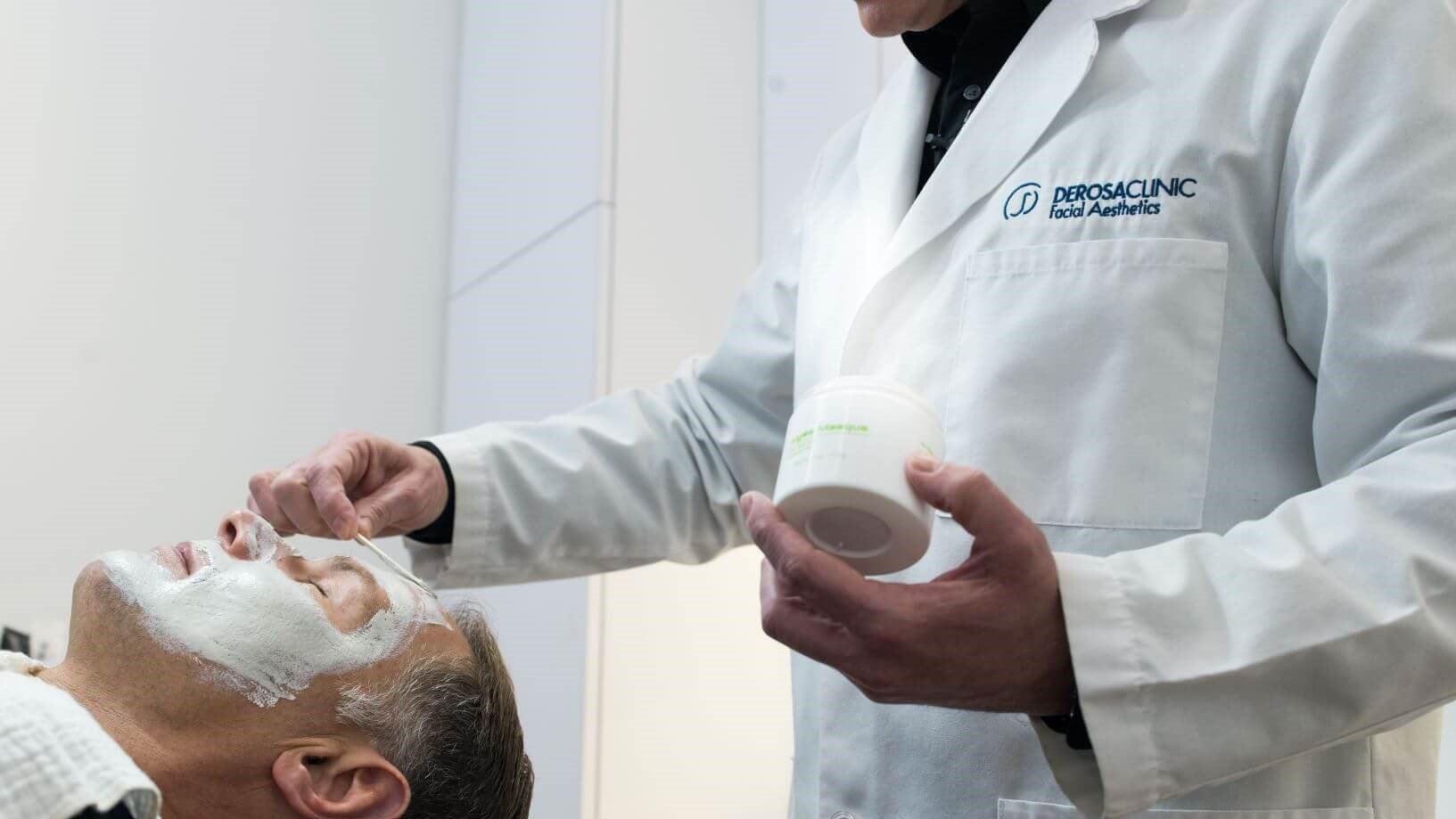 Can't get into the DeRosa Center Boston for your routine skin care treatments with our master aesthetician, Steven Giannetta?    Here he has some helpful DIY treatments.
Hello DeRosa Center Friends, 
I hope everyone is doing well.  I want to take a moment and offer some 'at home' skin care treatments for those times when you may not be able to come into the DeRosa Center here on Newbury St in Boston.  These treatments can easily be made with items that you may have in your kitchen pantry or fridge.  If you have ZO Skin Health products on hand, you can use those too.
1.  To create your own facial scrub, try mixing 1 teaspoon of sugar and ½ teaspoon of olive oil.  Apply to damp skin for a few minutes using a gentle, circular motions and then rinse off.
2.  For those of you who have ZO Skin Health retinol, you can give yourself a peel.  Apply your retinol nightly for 3 to 4 nights in a row and then stop!  Around day 2 or 3, you'll start peeling.  
3.  Finally, we all could use something soothing and bright right now, right?  You can make a calming, soothing, and brightening mask at home.  Mix together 1 teaspoon of turmeric powder, 1 teaspoon of lemon juice, and 1 teaspoon of plain yogurt.  Apply to your face, leave on for 20 minutes, and then rinse.
I hope these home remedies give you (and your skin) something to smile about. 
Looking forward to seeing you all soon!
Steven
Master Aesthetician at the DeRosa Center