Is there a way to know if I am a rhinoplasty candidate? Dr. DeRosa gives advice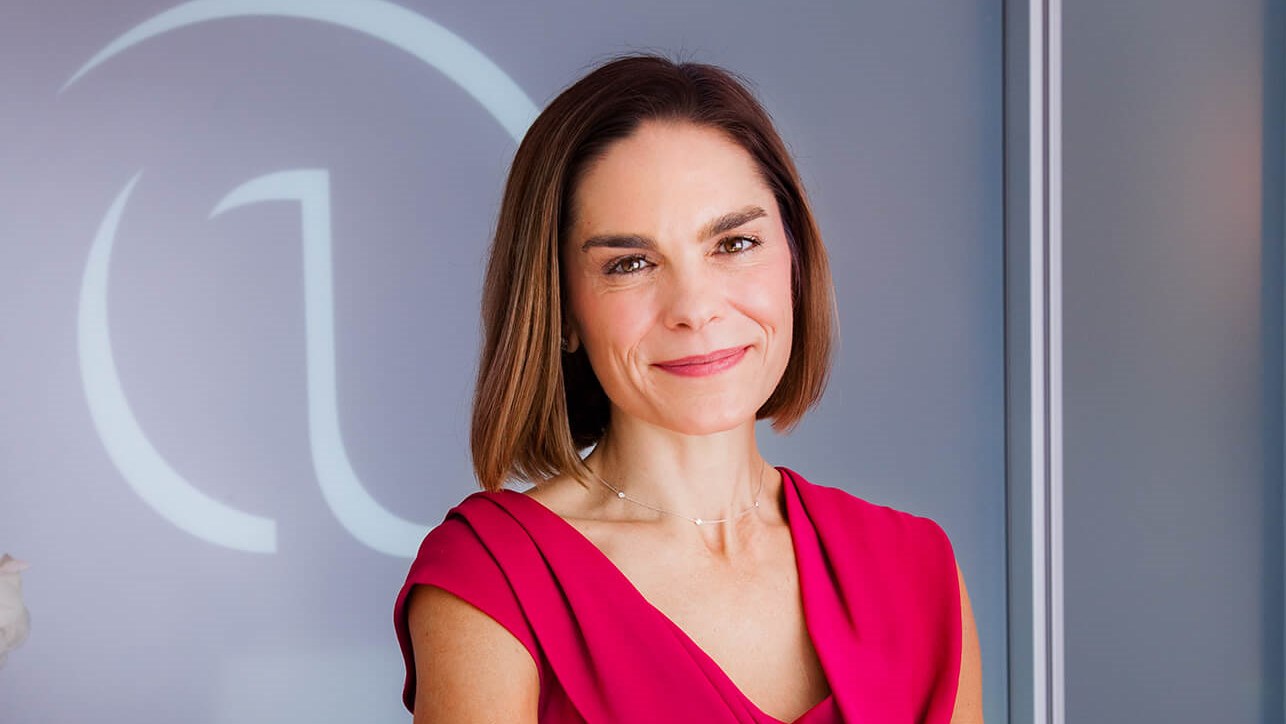 Is there a way to know if I am a rhinoplasty candidate? Dr. DeRosa can help you make the best decision.  
I am a double Board Certified facial plastic surgeon with a lot of experience in rhinoplasty in Boston and Palm Beach, and I get to answer a lot of questions about rhinoplasty. Today I will take some time to answer some of the most common questions about the rhinoplasty, and perhaps make you thinking about certain things that are not even being given a thought when considering rhinoplasty.
Rhinoplasty is an extremely common procedure in Boston and Palm Beach, but even than there are still questions that are pretty much unanswered. I would like to touch upon a few.
What is the difference between primary rhinoplasty, secondary or revision rhinoplasty?
Those who start reading about rhinoplasty will quite often encounter the terms Primary rhinoplasty, Secondary Rhinoplasty or Revision Rhinoplasty. You would be looking for primary rhinoplasty if this is the surgery that is done for the first time in your life.  If you did have rhinoplasty in the past but the shape of your nose has changed since or you are simply unhappy with the result of the primary rhinoplasty, then you are looking for secondary or revision rhinoplasty.
Of note, if you are looking to find the best rhinoplasty surgeon for your primary procedure, it is important to find a specialist who does lots of revision surgery as well. I feel that it is critical to go to a surgeon who has spent a lot of time fixing the suboptimal results of other surgeons. There is lots of knowledge that can be derived from seeing where potentially can be a problem.
Revision work is significant amount of my practice, and I make it certain that my patients end up having great looking noses that also have excellent functionality in terms of breathing.
Who is a good candidate for a rhinoplasty?
This is the question that I hear a lot from my patients. First and foremost, if you are still in your early teens, carrying a baby or have any serious health problems, you probably are not a good candidate for a rhinoplasty surgery.  On the other hand, if your health is good, there are a few tests that you can perform to see for yourself if you would benefit from surgery. 
Ask yourself this: do I think about the appearance of my nose and if so, how much? Do I care to change my position when pictures are taken or when talking to somebody so that my nasal hump or septal deviation is hidden? All the parts of the face should be in harmony with each other rather than the nose being the central part of your face. If looking at the mirror is giving you a thought about your nose every time you look at it, this is probably the time to go see a rhinoplasty surgeon.
Ultimately, this is the issue of your quality of life. There is no such thing as the perfect nose, and improving an appearance of the nose will not fix all the life problems that one may have but the goal of rhinoplasty is to rather let you not think about your nose all together.  It should feel like the nose is just a regular part of your face working together with your other features.  Harmony is the ultimate goal.
Where to begin when considering rhinoplasty?
First things first. Come to the office to meet Dr DeRosa for a face to face consultation or schedule on-line appointment on https://derosaclinic.com 
During the consult, it is critically important that that you be honest as to what are your feelings about your nose and what goals do you have in mind. Dr DeRosa will talk with you and let you know what she thinks is physically possible with surgery, if you are a candidate, and whether your expectations are in line with what can be achieved with rhinoplasty.
What can be done with rhinoplasty?
This is an excellent question that comes down to what is the most important discussion to be had about rhinoplasty surgery. Form and function are intertwined.
This means what?  This means that I will not sacrifice one for another, the way your nose works for looks. It is my strong conviction that it makes no sense to have great looking nose without being able to breathe. This is what we all believe in at the DeRosa Center. 
Underlying physical structure gives us an ability to breathe through the nose. During rhinoplasty surgery it is critical that whatever alterations that are done to the nose are not compromising physical features allowing for normal breathing. Whatever changes are made-they should not block breathing. Sometimes people ask me to make changes that will result simply into too small or too thin of a nose to function normally. When I hear a request like this I know that this is a good time to have an open conversation about goals and expectations. Part of my job as a surgeon is to educate my patients regarding how the nose functions and what is the importance of good nasal function.
What does the process look like for the patient?
The first thing is to book a consultation. During that time, we will talk about your concerns, examine your nose, take pictures and then will image the photos to give you an idea of what the nose is going to look like after the rhinoplasty. If you feel that what is being discussed fits your goals we will look at our schedules to find optimal time to book the procedure. Speaking of schedules, it is helpful to see if there is time with natural break for work or social functions to provide some time to heal. For students and educators, school vacations work pretty well.
The DeRosa Center is fully accredited ambulatory surgical center where full range of anesthesia is available. Your general anesthesia will be conducted by a Board-Certified Harvard trained Anesthesiologist physician who will have his full attention on you from start to finish of the surgery. On the day of your surgery, you will also meet our hospital grade team who will be helping Dr DeRosa conduct your operation. What do I mean by "hospital grade team"? Just that. Our Anesthesiologist, surgical technicians, and nurses also work in a hospital taking care people having the exact same surgical procedures.
When your surgery is completed, there will be a cast on the outside of your nose and once you recover from anesthesia you will be able to go home with instructions and prescriptions for antibiotics and pain medicine.  In approximately a week the cast will be removed so as external stitches, if any. You then will be able to return to your normal routine.
What is involved as far as healing from rhinoplasty is concerned?
Healing from rhinoplasty involves a few stages. 
First is the nasal cast and stitches that are placed at the end of the procedure.  A nose job involves placing guarding cast on your nose. This protective cast is ready to be removed in about a week after the procedure. 
Stage number two is swelling- the nose typically swells quite a bit after rhinoplasty and this is to be expected. The majority of the swelling usually resolves itself within about six to eight weeks time frame for majority of people. That said, those whose surgeries become a little more involved or those who have thick skin will require more time for the swelling to come down. After approximately 3 months the initial swelling will resolve, and we often take photos to see the changes as a result of surgical procedure.
The final stage is where we have a sense of the final outcome is in about a year or so. We will take "post-procedure" photographs during that time. Twelve months period may seem like a long time but remember that that the changes we are making in your nose is a permanent solution of your problem so it is definitely worth the wait.
How to choose a surgeon for your rhinoplasty?
If it were I who was looking for a rhinoplasty surgeon, I would consult someone who understands my goals and approaches the rhinoplasty procedure along the same line I do.  It is important that my medical values and expectations resonate with the surgeon.
It goes without saying that it is absolutely critical to make sure that the surgeon is appropriately and expertly qualified, has significant amount of experience, and a track record of patients who like their results and experience.  It is also important to make sure that the surgeon agrees with me that the nasal function is of equal importance to aesthetics.  
I would also need to find a surgeon whose aesthetic sense resonates with mine, somebody who is in line with my thinking that measured and proportional approach to a nose job is supreme to making dramatic changes that are out of proportion to the other facial features. I would look for a specialist who understands how to make me look my best, and not just place a 'run of the mill' nose onto me because this look is the trendiest right at this moment. I would also need to feel comfortable with my surgeon so that I can ask her questions no matter how silly they might seem.
What about Rib Cartilage that may be used in Rhinoplasty Surgery. Why is there need to do this?
Sometimes having a good outcome in rhinoplasty surgery dictates building up the bridge of the nose or supporting the nasal tip so that appropriate shape and function of the nose is maintained. When there is need like that-two types of materials can be utilized. Organic and plastic type.
As a facial plastic surgeon, I strongly recommend to use organic materials in rhinoplasty. They are also called autologous materials, which means that they are human and usually come from you.  Organic materials like ear or rib cartilage are much safer than plastic or other foreign matter, including fillers.  Those foreign materials have a high rate of rejection and other problems when placed into the body and often times a second operation (revision rhinoplasty) is required to fix the issue.
While your rhinoplasty surgery is in progress, when needed, I will do another procedure to get the cartilage material for your nose. These procedures are scheduled at the same time so that you get much better final product (your 'new' nose). There are several factors I am basing my decision as to what cartilage to use on. Those factors include whether there is enough appropriate, straight cartilage within the nasal septum and what type of grafting I will need. If a long, straight cartilage is needed to support your nose I often will use rib (costal) cartilage.
What is the significance of rhinoplasty board certification?
There is only a handful of medical regulators that certify facial plastic surgeons. To become board certified, a physician needs to meet or exceed the standards of an organization for educational and professional abilities. Board certification is a mechanism for those medical boards to bestow their stamp of approval on a surgeon and to let the public know which surgeons are recommended and deemed safe to provide patient care.  A medical board's number 1 priority is your safety. The DeRosa Center Facial Plastics Team is led by myself, a Double Board Certified facial plastic surgeon.
Can the final result of rhinoplasty be imaged so we could see what kind of nose I want?
This is an excellent question, and I hear this all the time. The answer is yes. I will take pictures of your nose and will digitally alter them so that we can see what your nose might look like after your rhinoplasty is done. This is great conversation starter and is certainly more than an imaging technique. We both need to make sure that we are on the same page as far as expectations are concerned going into surgery. And the digital imaging provides us with an opportunity to make sure that we are on the same page. With that, imaging is not a guarantee of the result since this is simply a computer-generated picture. Surgery is, of course, a more complex affair.
Another good way to start a conversation about your goals and expectations is to look at photos of celebrities, family and friends whose noses you like. This can be very fruitful conversation because it gives me a better idea of what you do and don't like, as well as what your goals are.  Again, it is important to realize that we need to make sure that the nose you like will work best for you. Form should always be in harmony with function. And with that, while these computer images are important, we should always keep in mind that the function of the nose (breathing) as well as physical reality are kept in mind while discussion takes place.
Are there any special considerations for Rhinoplasty in Boston?
As this being written, we are in the midst of the spring and looking at summer coming soon.  Summer can be a great time to have surgery because a lot of people have time off from work or school, and so they can recover during that time.  The truth of the matter is that any time of the year is good for a rhinoplasty.  The main decision about timing should be when it work best for you in terms of your schedule.  In the winter, for example, the cold temperature is quite useful because the cold is a natural ice pack that helps reduce swelling after the operation. Also, since people tend to be less active during those cold winter months this can be a great time to have the procedure done and let yourself rest and recover. 
So, if you are considering rhinoplasty surgery or any please feel to schedule a consultation with me to get the answers to your questions.  
Call 617-262-8000 or email [email protected]