How to give your skin an added boost with Hyaluronic Acid and Ceramides.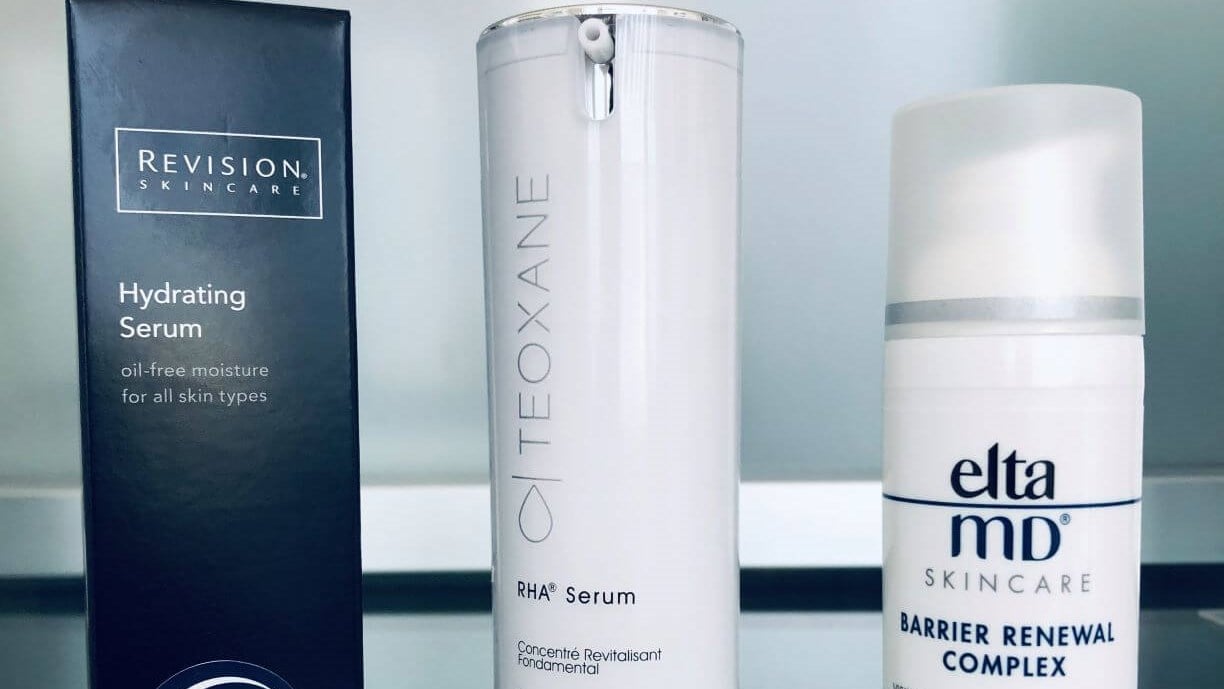 Give your skin an added boost with Hyaluronic Acid and Ceramides.
Hyaluronic Acid (also referred to as HA) is naturally produced by our own skin.  It attracts and holds onto moisture in the skin.   Because the HA molecule can hold up to 1000 times its weight in water, this helps to not only retain moisture but also stops the skin's water from evaporating.  
Hyaluronic Acid can benefit the skin by providing nearly weightless moisture, plumping the skin, smoothing fine lines and wrinkles, reducing inflammation, improving skin texture and elasticity.  My two favorites are Revision Skincare Hydrating Serum and Teoxane RHA Serum.
Ceramides are another important component of the skin and be included in one's own skin care regimen.  They are lipid molecules that help make up the upper layer of the skin.  Ceramides are the building blocks of your skin cells, holding them together and forming a protective layer that not only plumps and helps the skin retain moisture but also acts as a barrier against microbes and environmental pollutants.  
Ceramides can benefit the skin by relieving sensitivity, reinforcing the skin's barrier function, plumping the skin, reducing visible lines and wrinkles.  This in turn yields smoother, hydrated, and overall healthier skin.  One of my favorite skin care products that contains Ceramides is Elta MD Barrier Renewal Complex.  
Want to learn more?  Call 617-262-8000 or email [email protected]