How Long Does It Take for BOTOX to Work?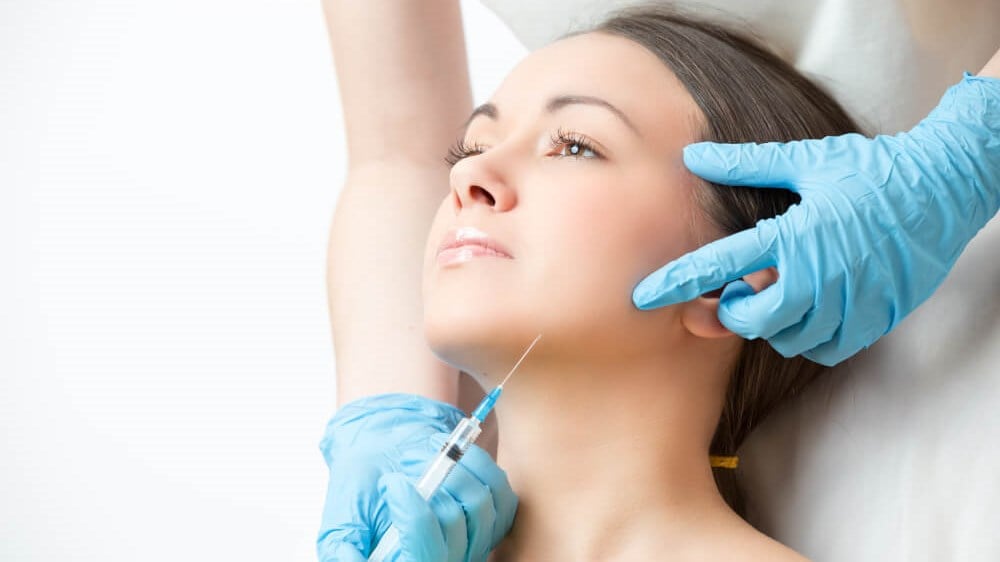 Natural aging and involuntary facial muscles often contribute to wrinkles, making you seem older than you really are. Although creases and smile lines are inevitable, DeRosa Center Facial Plastic Surgery & Med Spa has an arsenal of noninvasive procedures that combat common signs of aging. BOTOX® has become one of the most requested treatment options in Boston, MA.
So how does BOTOX work, and when can you expect results? As a double board-certified plastic and reconstructive surgeon, Dr. Jaimie DeRosa offers an unparalleled level of expertise in BOTOX injections. We can give you information about BOTOX injection sites and more. To find out how our state-of-the-art office can assist you, contact us to schedule a consultation.
How does BOTOX work?
So how does BOTOX work? Wrinkles happen when you make expressions, like smiling or frowning, over a long period of time. BOTOX is a wrinkle relaxer that temporarily blocks the movements of the facial muscles and softens these lines. This safe, FDA-approved treatment provides gorgeous results for men and women alike. By following up with subsequent treatments, your skin can achieve a smoother, younger-looking appearance. Dr. DeRosa uses this remarkably effective treatment to temporarily eliminate:
Forehead wrinkles

Frown lines

Crow's feet

Vertical lip lines

Bunny lines
BOTOX injection sites
If you are planning to get a wrinkle relaxer prior to a special occasion, plan in advance and have the procedure up to two weeks before the event. This gives patients enough time for the mild BOTOX side effects to subside and the results to fully take effect. Our clinic will discuss topics like which BOTOX injection sites work best for your needs. After your evaluation, we clean and prep the areas for treatment.
Dr. DeRosa asks patients to make facial expressions, like frowning and squinting, to visualize placement. The needle is small but may give you a slight pinch of discomfort. The procedure itself usually lasts 10 – 15 minutes with no downtime, so you can return to your daily activities with little restrictions. We then apply a cold compress to the areas to reduce BOTOX side effects, like swelling and discomfort.
BOTOX side effects
Most people who receive injections experience minimal bruising and redness. Any discoloration can be addressed with makeup or other cosmetics. Please inform a member of our team if BOTOX side effects last longer than a few days. Avoid massaging the area for the rest of the day to prevent BOTOX from spreading to other areas of the face. It usually takes 5 – 7 days before patients can see the full effects of BOTOX for wrinkles.
Touch-up treatments
One of the advantages of wrinkle relaxers is that results generally last 3 – 4 months. Talk to our clinic in Boston, MA about when you should schedule follow-up appointments. To extend your results, we suggest taking good care of your skin, staying hydrated, and protecting your skin against harmful ultraviolet rays. Sun damage is one of the most preventable causes of fine lines and early signs of aging.
Get BOTOX for wrinkles
When it comes to BOTOX for wrinkles, you may have heard that having the right injector makes all the difference. To achieve natural and long-lasting results, it is essential to select a highly qualified provider, like double board-certified plastic and reconstructive surgeon Dr. Jaimie DeRosa. The professionals at DeRosa Center Facial Plastic Surgery & Med Spa have the skill and expertise to personalize your treatment and maximize your outcome. Learn how we can help by scheduling your next BOTOX consultation in Boston, MA.