How Does JUVÉDERM Differ from BOTOX?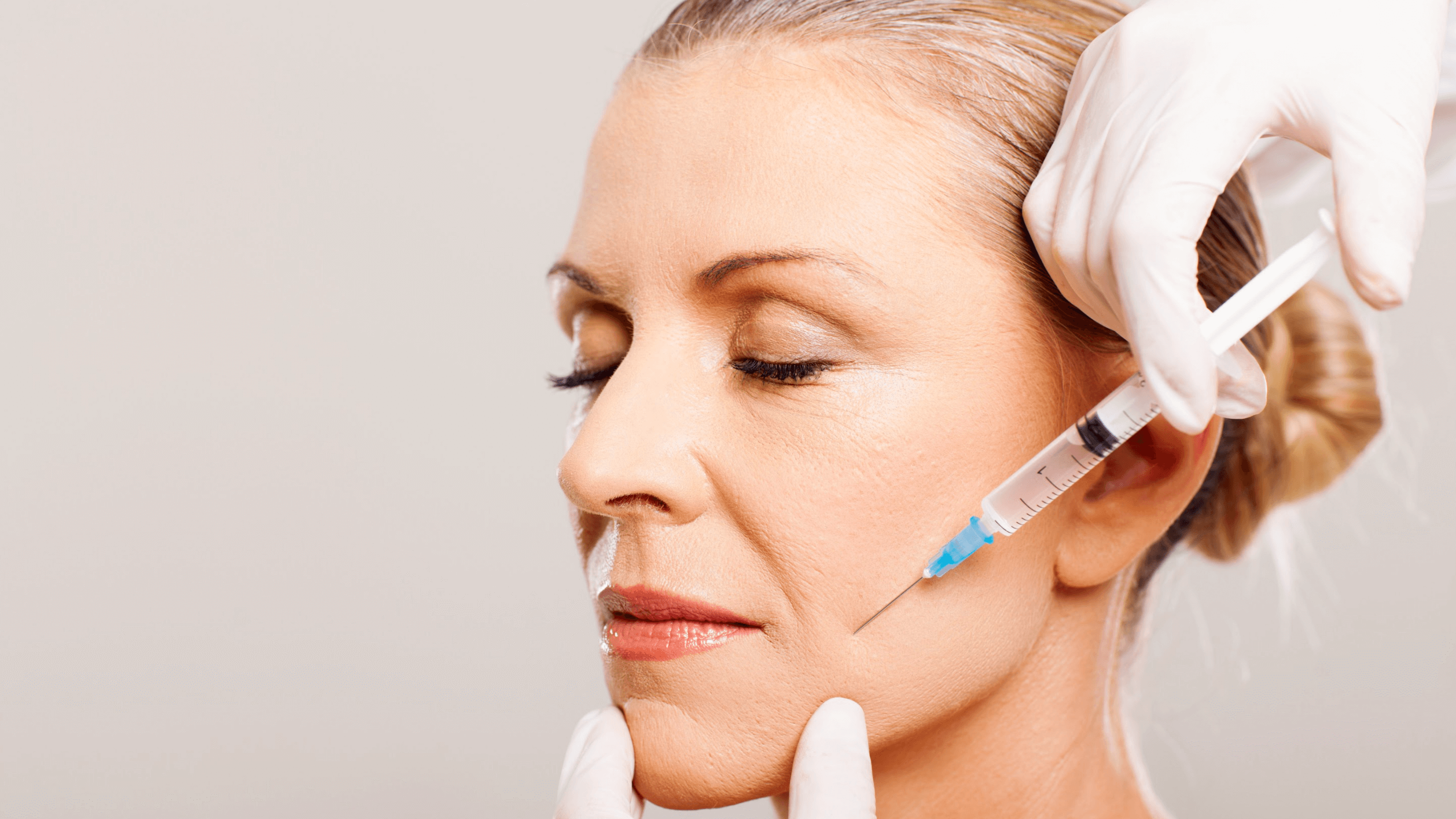 Aging brings us more than just wisdom. It also comes with unwanted lines and wrinkles. Cosmetic injectables, like JUVÉDERM® and BOTOX®, are popular ways to treat these common signs of aging. DeRosa Center Facial Plastic Surgery & Med Spa is proud to offer both options at our cosmetic clinic in Boston, MA.
So, what is the difference between JUVÉDERM and BOTOX, and how do they work? When you meet with double board-certified plastic surgeon Dr. Jaimie DeRosa, we can explain the process in full and create a custom treatment plan. Below is an introduction to injectables and how they work to rejuvenate your appearance.
What is JUVÉDERM?
JUVÉDERM is the brand name for dermal fillers manufactured with an active ingredient called hyaluronic acid. Hyaluronic acid exists naturally in the body and keeps the skin hydrated. When we begin to lose hyaluronic acid, it results in sagging skin and facial wrinkles. JUVÉDERM reduces the appearance of aging by restoring volume that has been lost over time.
What is BOTOX for wrinkles?
Making expressions, such as frowning or smiling, can cause deep lines and creases in the face. BOTOX is a wrinkle relaxer made from a protein known as botulinum toxin. This protein temporarily blocks your facial muscles from making certain movements, preventing wrinkles from forming in the first place.
Uses for dermal fillers and wrinkle relaxers
The biggest difference between JUVÉDERM and BOTOX is the types of wrinkles they address. JUVÉDERM is suitable for lines that occur as a result of volume loss. Patients who have lost fullness due to age usually benefit from this injectable the most. BOTOX is better for expression lines around the eyes and on the forehead. Individuals choose BOTOX for wrinkles when dealing with Crow's feet and creases in the brow.
Time and results
When trying to decide between JUVÉDERM and BOTOX, you might consider how long your results will last. Both injectables work within several days following your session. Although results are temporary, both are capable of providing natural-looking results in Boston, MA. The results of JUVÉDERM last up to a year, while BOTOX for wrinkles typically last 3 – 4 months. Keep in mind that these timelines change based on your problem areas and cosmetic goals.
Which should I choose?
Although they can be used separately, sometimes JUVÉDERM and BOTOX are used together as part of a comprehensive skin rejuvenation plan. The best way to know what is right for you is to contact DeRosa Center Facial Plastic Surgery & Med Spa for a cosmetic consultation and our highly-trained staff can learn about your treatment goals and help you through the selection process. With our help, you can reduce the signs of aging.
Learn about cosmetic injectables
Wrinkles and lines are inevitable as part of aging. They can make us appear more tired and less attractive. If you want to learn more about dermal fillers and wrinkle relaxers as part of your anti-aging regimen, contact DeRosa Center Facial Plastic Surgery & Med Spa for your custom treatment plan. Based in Boston, MA, Dr. Jaimie DeRosa can explain the differences between JUVÉDERM and BOTOX, and help you appear naturally younger.