Does A Facelift Leave Visible Scars?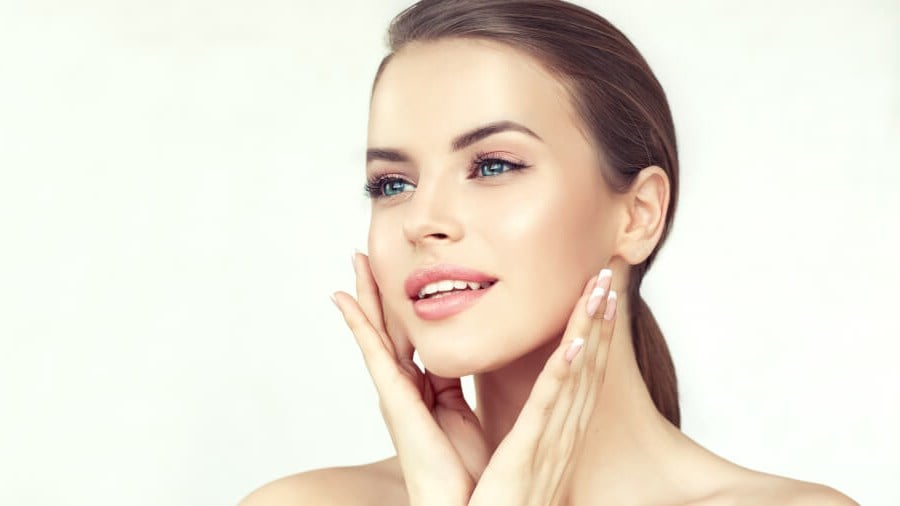 Many people choose facelift surgery to improve signs of aging like fine lines and loose skin. However, some patients are concerned about potential scars. When facelift surgery is performed correctly, there is no reason to fear. Choosing a well-trained plastic surgeon in Boston, MA is your best bet for getting the youthful outcome you want without excessive scarring.
Double board-certified plastic and reconstructive surgeon Dr. Jaimie DeRosa works hard to implement the most advanced techniques during facelift procedures. DeRosa Center Facial Plastic Surgery & Med Spa also uses state-of-the-art equipment to maximize results with as little downtime as possible. To learn about facelift recovery and incision placement, read below or contact our facility for an appointment.
What do facelift scars look like?
All facelift incisions are prone to scarring. So what do facelift scars look like? When the skin is cut through surgery, the body produces collagen fibers to naturally repair the area. As a result, the tissue may have a different texture than the surrounding skin. Fortunately, a trained plastic surgeon also knows how to create precise incisions in places where any scarring is less noticeable. If you are concerned about facelift scars, let Dr. DeRosa know, and we can show you examples of real patients, so you know what to expect.
Where are facelift incisions located?
Cosmetic surgeons create facelift incisions along the natural contours of the face. Traditional facelift incisions begin along the hairline and move around the ear. If another procedure is being performed at the same time, such as a neck lift, an incision is also placed underneath the chin. Incisions are strategically made within the hairline to conceal the scars once they have healed. Under-the-chin scars are usually imperceptible from a normal, frontward-facing angle. The shape of the ear also hides scars naturally.
How long does a facelift take to heal?
When you first remove the bandages from your facelift, you may be disappointed in the red, raised incision areas. Rest assured that this is normal, and the incisions will lighten over time. They will also become thinner and smaller. So, how long does a facelift take to heal in Boston, MA? Most patients should expect some swelling and soreness as a result of their procedure. Our clinic can prescribe pain medication to make you feel as comfortable as possible. You should begin to look and feel normal after 2 – 4 weeks.
Minimizing facelift recovery
Post-surgery, it is very important to follow proper wound care techniques so your facelift incisions heal quickly with minimal scarring. Dr. DeRosa can give you specific instructions to follow based on your individual case. If you want your scars to virtually disappear during facelift recovery, follow these general tips, and contact our clinic if you have any further questions or concerns.
Keep the incision areas clean

Avoid smoking or nicotine products

Avoid UV rays and sun damage

Set aside several weeks for rest and healing
Learn more about facelift recovery
Prior to facelift surgery, patients should learn as much about their procedure as they can. During your consultation with double board-certified plastic and reconstructive surgeon Dr. Jaimie DeRosa, we will explain the surgery in detail and answer any questions you may have. If you would like to learn more about scarring from facelift surgery and other procedures, contact DeRosa Center Facial Plastic Surgery & Med Spa in Boston, MA. Our goal is to help individuals achieve gorgeous, natural-looking results.