Boston area woman with crooked nose seeks rhinoplasty
Procedure Details
This 24 year old young woman sought Dr. DeRosa to help correct the issues she had with her nose. She had trouble breathing through her nose, and she also did not like that her nose was not straight or symmetrical, had a bump, and the tip was over-projected. She desired changes but still wanted to look like herself and have a natural appearing nose after rhinoplasty. Dr. DeRosa of the Newbury Street, Back Bay located DeRosa Clinic saw her and recommended nasal surgery. She fixed her septal deviation so that she could breathe, straightened her nasal bones, made the bridge of the nose more smooth, and reduced the nasal tip. She now has a nose that looks natural and works.
More
Rhinoplasty Front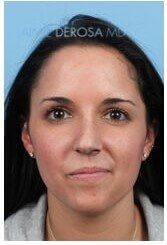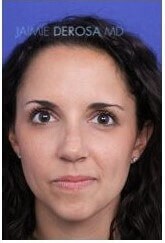 Rhinoplasty Lateral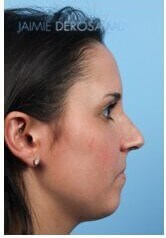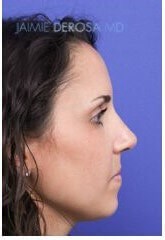 Rhinoplasty Oblique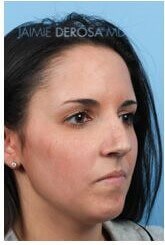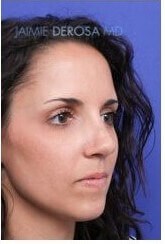 Rhinoplasty Base View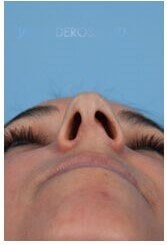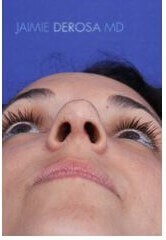 24 year old bothered by bump on her nose and irregularities over the bridge of her nose. Also felt tip was crooked, stuck out too much and was too elevated. Patient had difficulty breathing.
Location