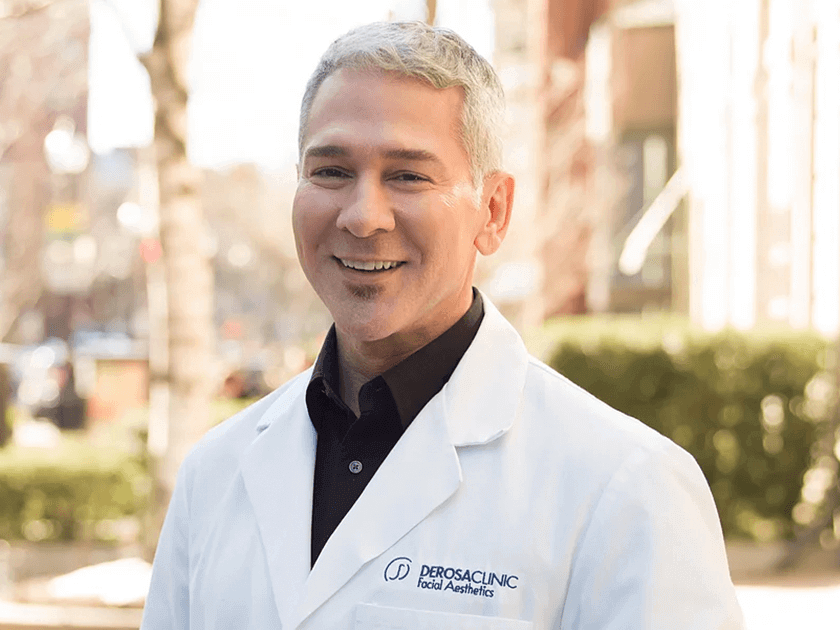 Steven Giannetta, our master aesthetician, is a graduate of the Elizabeth Grady School of Esthetics. With over thirty years of experience and knowledge, he brings his passion for skin care to DeRosa Center Facial Plastic Surgery & Med Spa. At our Boston and Palm Beach locations, he leads our excellent aesthetic team.
Suffering from horrible acne as a teen and into adulthood, Steven understands how acne develops and how it can impact your everyday life. He has a deep understanding of most skin care concerns, and he strives to help educate his patients about the importance of good skin health. In addition, Steven's extensive knowledge about skin care is complemented by his caring and compassionate nature. When he is not performing skin treatments, Steven is a reconstructive makeup artist. As a reconstructive makeup artist, Steven helps patients who have experienced extreme facial trauma learn how to use special makeup, which helps them feel more comfortable in public.
He is dedicated to providing the best professional skin care treatments and continues to enhance his expertise in the industry. At Elizabeth Grady School of Esthetics, he taught courses and graduated from the National Laser Institute as a certified laser technician. To stay current on the latest advancements in skin treatments and products, Steven attends yearly aesthetic conferences and workshops.
Related Posts